A Summer Balm
---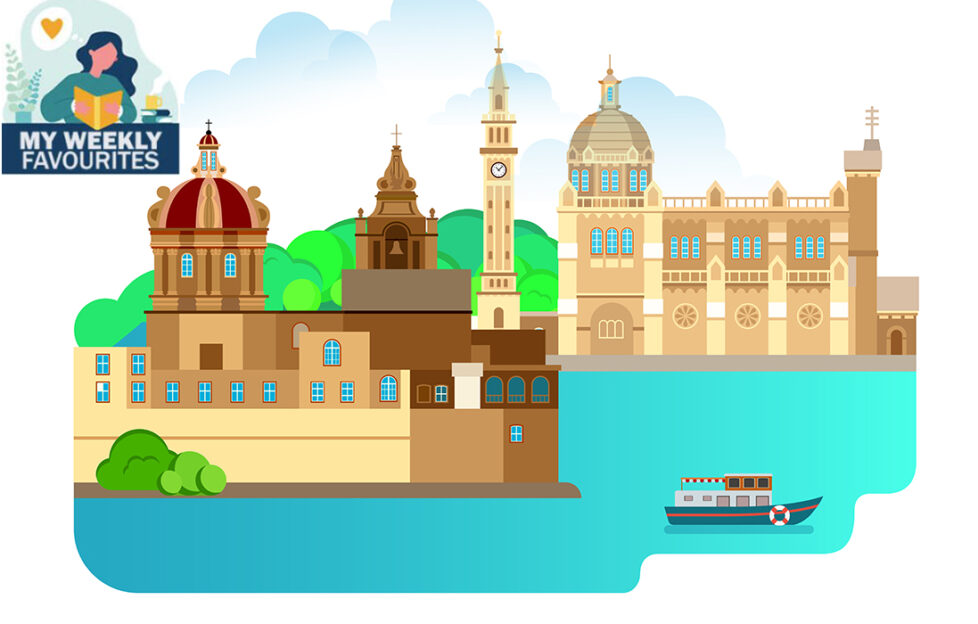 Illustration: Shutterstock
WRITTEN BY CARRIE HEWLETT
The worst part was not knowing… so she was drawn back to this place where they had been so happy
Mel sighed heavily when she awoke. Not only did she have a slight hangover from the night before but she was also missing her ex-boyfriend, David.
Opening groggy eyes, she saw bright sunlight streaming in through the half-shuttered window of her room. Despite regretting her impetuousness from the night before, she was looking forward to the day ahead. She was back here in Malta. OK, on her own this time. But she was ready to explore and enjoy some sun, sea, and sand.
The last few months since the break-up hadn't been easy. But she'd always wanted to return to the small island which had captured her heart the first time round, and had booked the last-minute holiday on a whim hoping it was going to be just the balm she needed.
Of course, the fact that it tied in with the same period of time as last year, when they'd been celebrating David's birthday, was neither here nor there.
She still wasn't sure why David had broken up with her. Every couple had arguments now and then, didn't they? It was part of life. And that's what it had been, silly little arguments which had culminated in him storming off. She'd been heartbroken. Still was.
When they'd first met some eighteen months ago, it had felt like love at first sight for both of them. Or so Mel had thought. But David had started to grow more distant, griping at stupid things like her not wanting to constantly go out for expensive meals, or weekends away.
"We want to save money, not fritter it," she'd told him. She'd nearly added towards our wedding, but had stopped herself. Neither of them had talked about marriage. She'd just been hoping.
But then he'd suddenly told her it was over. Understandably she was feeling emotionally fragile, she decided, hence succumbing to one drink too many in the taverna the previous night. She'd met up with some friendly English people and they'd got talking. It had been fun and had taken her mind off things for a while.
She'd just have to be sensible tonight, she decided as she gazed at the crystal blue skies and wriggled her shoulders in the warm sunshine.
---
"Good morning," the friendly waiter at the café said, as Mel took a seat. She'd discovered the place a few days ago and couldn't fault the food or the service.
"Bongu," Mel replied, hoping her pronunciation was correct.
The waiter gave her a warm smile.
"It is nice you speak our language. But I like to practise my English."
"That's good as I'm afraid it's the only Maltese word I remember," Mel grinned.
Having ordered sundried tomatoes, chunks of fresh homemade bread, olives and mouth-watering slices of Gozo cheese, Mel sipped her freshly squeezed orange juice and watched Aiden, her waiter, pour another cup of coffee.
"It's good, yes." Aiden smiled watching Mel tuck in.
"Very good," Mel agreed.
It is going to be a good day. Trust me. My intuition never lies. Have fun.
Mel stared after him, puzzled. Was that a Maltese custom she hadn't heard of? Or did Aiden say it to everyone?
Replete, she studied her guide book. They'd missed seeing Mdina last year although she and David had explored quite a bit of the island.
The Blue Grotto had lived up to its name with crystal clear, bright blue waters. She even remembered their guide telling them that the place had got its name in the 1950s when a British soldier visited the area and compared it to Capri's famous Grotta Azzura. She half smiled, remembering David poking gentle fun at her for remembering strange facts but being unable to recall what they had done the previous week!
Her heart lurched, as other memories surfaced. They'd wandered through the streets of Sliema exploring the many gift shops and walked hand in hand along the shore line to St Julian's Bay.
They'd taken the ferry over to the neighbouring island of Gozo which was dotted with sleepy traditional villages. Mel had bought some gorgeous hand-made bobbin lace, and a number of beautifully knitted sweaters. Gosh. How on earth they'd managed to squeeze them into their suitcases to come home she'd no idea!
After each day trip, they'd gone back to their hotel and relaxed by the pool, in the balmy air under a star-tipped night, sipping exotic sounding cocktails. Bliss.
Mel had been looking forward to many more exotic holidays with David, but…
The silly thing was, she still didn't know why. Things were good between them, or so she'd thought. She'd met his family, and he'd met hers. They'd all got on. He had no work troubles that she knew of.
She'd started to assume that it was something she'd said or done, but had no idea what. She'd tried speaking to him but he'd just brushed her off.
"It's nothing."
---
Deciding that she'd needed time away she'd seen a last-minute deal and booked the holiday.
"Come and stay with us," her mum had said. But Mel knew she needed to flee further, not just escape home to Cornwall. She needed time think.
Sitting in the rackety bus that would take her to Rabat, a five-minute walk to Mdina, an ancient walled town with narrow streets that no bus could possibly enter, she stared out of the window, enjoying the sights as they passed. She still couldn't believe how cheap bus travel was. England could learn a few tricks from the well-run, friendly service.
Wandering round the silent city, as it was known, Mel heaved a sigh. With its huge fortified walls, it reminded her of the walls that had built up between her and David. Maybe it hadn't been such a good idea, returning to the island?
Turning a corner, she admired a few postcards when a voice startled her.
"Mel?"
Mel took a quick intake of breath.
"David! What are you doing here?"
"Sightseeing."
Mel stared at him. "But… here?"
David gave a nervous shrug.
"We never got to look round here last year. I haven't been stalking you," he added. "I didn't even know you'd be here. It's just, well, I decided I needed time away, and I wanted to come back to Malta." He sighed. "So many happy memories of last year." He ran a nervous hand through his dark hair. "I needed to work things out in my head. Then I thought I'd go home and speak to you. I know I've made mountains out of molehills. And I haven't been fair to you."
"No." Mel continued to stare at him, a peculiar feeling running through her.
Can we walk together? Maybe find somewhere we can grab a drink?
She nodded, feeling her mouth go dry. They must have been on the same plane.
Side by side they meandered the picturesque streets. Needing to break the silence, Mel remembered a fact she'd read in the guide book.
"Did you know that Mdina was the original old capital of Malta?"
David gave a small, appreciative laugh. "I've missed having you by my side since I've been here. You always did soak up knowledge like a sponge, remembering things I never can."
Mel shrugged one shoulder in answer.
"I was scared." He said the words quietly, almost as if he were ashamed.
She stopped and stared at him.
"What?"
David gestured towards a taverna.
"Shall we? Then I'll explain properly."
---
Having ordered, Mel waited for him to speak.
David took a deep breath. "I'm good at lots of things. My job. Juggling work, rest and play. Family. Friends. I'm good with people. But it's surface layer stuff. You came into my life, and it was like we clicked. We could read each other like books. We liked the same things, laughed at each other's jokes. It felt like you were exactly what was missing from my well-ordered life. Like you were my soulmate. And that's what scared me."
Mel took a sip from the coffee the waitress had just brought, a frown puckering her brow. "But why?"
"I guess I'm what they call a commitment-phobe. You brought out feelings in me I didn't know I had. Part of me wanted to spend the rest of my life with you, but the other half wanted to run a mile. Guess which side won."
So, are you telling me this because we just ran into each other?
Mel wasn't sure how to deal with what he was saying. Did it mean something? Was it an apology? Or just some other excuse for why he'd run off?
"Yes, it's an apology," David said as if reading her mind. "I am really sorry. I've had time to think. And…" He took her hand. "I want us to get back together."
Mel's hand twitched. Half of her wanted to snatch it out of his grasp, but the other half of her loved the feeling of his touch once more.
"How do I know you won't suddenly get scared and run off again?"
David sighed. "You don't. I've got to earn your trust once more. I know that. But I also know that I've missed you like crazy these past few months. I want to be with you. I love you, Mel."
Something inside her fluttered like a butterfly, and staring at his open, warm gaze, Mel knew that in life you took chances. But your heart took the biggest chance of all. She loved him so much, and knew that come what may, she had to take a chance that he meant what he was saying.
"I love you too. I never stopped."
Being back in his arms felt like the most natural thing in the world. As did strolling round the beautiful streets.
"Did you know that Mdina was also the filming location for part of the first season in Game Of Thrones?"
David squeezed her hand. "I do now."
Discovering that as David's hotel was also in Sliema, they travelled back together on the same bus.
"Do you want to join me for dinner tonight?" Mel asked. "I know this lovely café that serves the most delicious food."
"I'd like that," David said.
---
Aiden seemed pleased to see her. "You had good day, yes?" he asked in a teasing tone, handing them the menu.
Mel and David smiled at each other.
"Yes," said Mel.
"See. My intuition. It never lies. I'll be back shortly for your order."
Seeing David's questioning look, Mel explained.
"I guess you can't argue with intuition," he smiled.
And that, thought Mel, summed up her day nicely. The ancient Greeks called the island honey-sweet. And they were right. It had been just the soothing balm she needed.
---
Our My Weekly Favourites series of feel-good fiction from our archives continues on Mondays and Thursdays. Look out for the next one.
Don't forget – you can find brand new, uplifting short stories every week in My Weekly! Subscribe now for a great saving on the weekly magazine, the monthly My Weekly Special… or our fortnightly thrilling, romantic Pocket Novels.