50 Days, 50 Puzzles, 50 Prizes!
---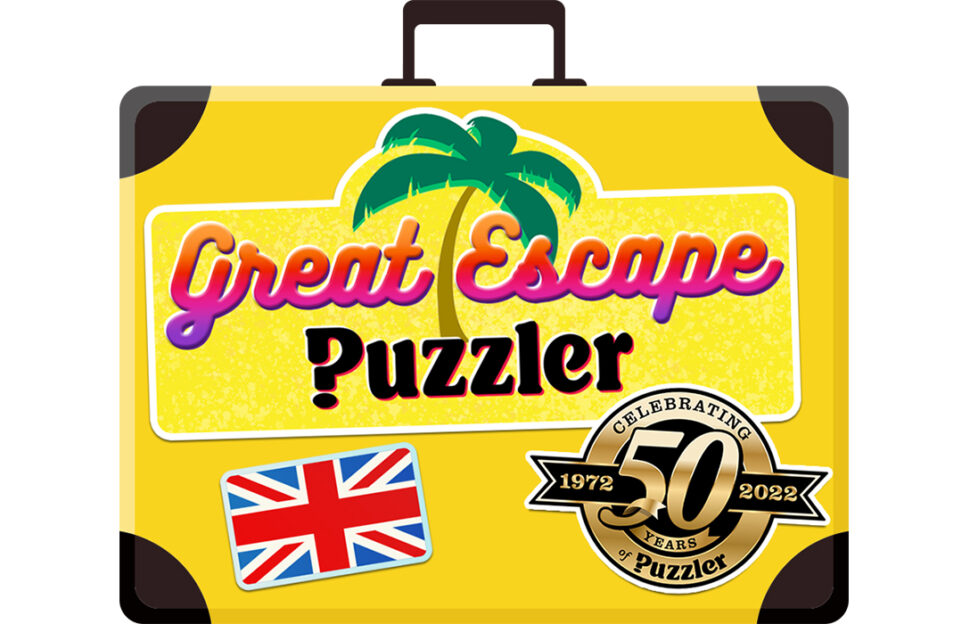 The Puzzler Great Escape is now open!
To celebrate 50 golden years of Puzzler magazine, they're giving away thousands of pounds in sensational prizes, one every day for 50 days!
Whatever summer means to you – vacations or staycations – they have some fabulous prizes to help you enjoy a great escape come sunshine or showers.
Their lucky winners will scoop over £11K in holidays and gadgets, plus thousands in gift cards for supermarkets, attractions, fashion, food and fun!
To Enter For Free
Every day between July 13 and August 31 2022, open the suitcase, solve the prize puzzle and you could be unpacking your great escape!
Visit Puzzler Great Escape | Puzzler®.
Free Puzzles For You
If you enjoy Puzzles, we have some for you to try now! Simply click on the link below. Or pop over to Puzzler's website any time, and enjoy some free brainteasers.