Ginger and Me | Elissa Soave
---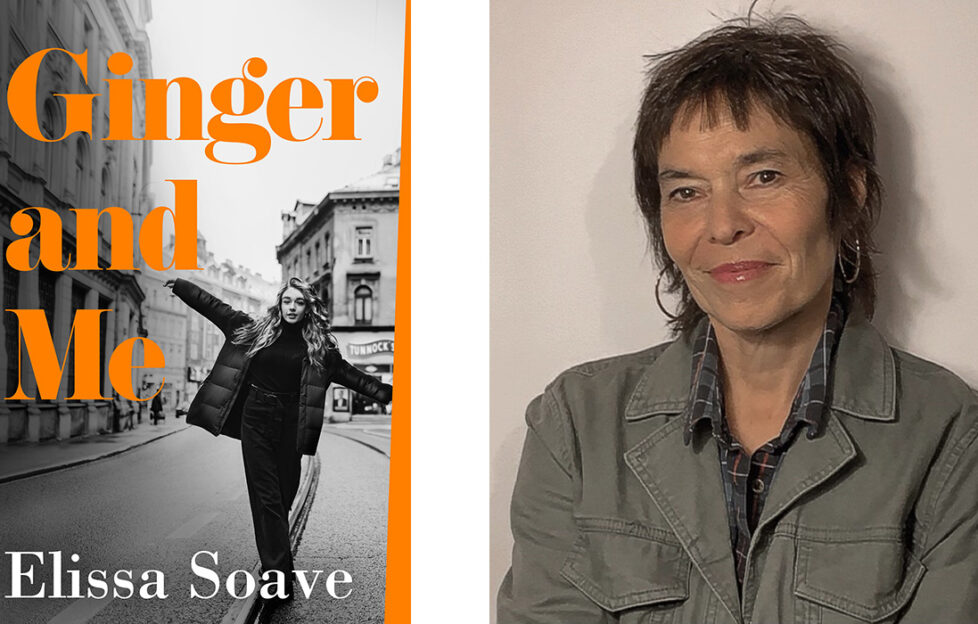 What a wonderful story! From the very first page Elissa Soave makes Wendy's voice ring out so vividly that she is clear, lovable and perfectly depicted.
I adored meeting her – so much so that I gulped down Ginger And Me in one sitting because I simply had to know what had happened to her.
Wendy's literal interpretation of life, her attempts to make friends, her concern for others and her stoic acceptance of what life throws at her is brilliantly conveyed.
While unconventional and socially awkward, she is the most genuine of people, showing real compassion even at her most delusional. I really did finish Ginger And Me thinking we all need a Wendy in our lives.
Humour and intense pathos
Wendy is intelligent, witty and genuine and doesn't even know it, making her all the more convincing.
I thought the way Wendy's life revolves around the theme of writing and creating realities was inspired. There's an almost tongue-in-cheek humour that has the effect of creating intense pathos.
Indeed, I think Ginger And Me can be read either as a relatively light diversion, or as a book that uncovers life at its most raw and affecting. It is such an affecting narrative.
Left behind by society
I loved meeting Ginger too. She epitomises those who get left behind by society but without a hint of patronising or cliché because Elissa Soave shines her spotlight on Ginger with sensitivity and understanding.
It's Ginger's thread to the story that intensifies the emotion, making the book one that won't be easily forgotten.
The structure is perfect, with the story opening and closing in the same setting and giving a satisfying sense of completion. There's also a mystery throughout, as we wonder why Wendy is where she is.
A light touch and deep issues
Elissa Soave's writing is incredibly skilful because she blends a lightness of touch with deep social and emotional issues in a way that is completely convincing and hugely enjoyable.
I think it's the allusion and suggestion rather than graphic detail that makes Ginger And Me such a touching and engrossing read.
Ginger And Me is a real treat of a read. It's funny, poignant, entertaining and emotional. There's an insight into humanity that makes the story just wonderful.
I can see Ginger And Me being a runaway success this year – and deservedly so. Don't miss this one.
Ginger And Me by Elissa Soave is published by HarperCollins, £14.99 HB, £7.99 eBook
We've got a lovely short story by Elissa Soave in the latest issue of My Weekly magazine! £1.75 from newsagents and supermarkets, or subscribe for a great saving on the cover price. Click here to find out more.