Enjoy Summer On A Budget
---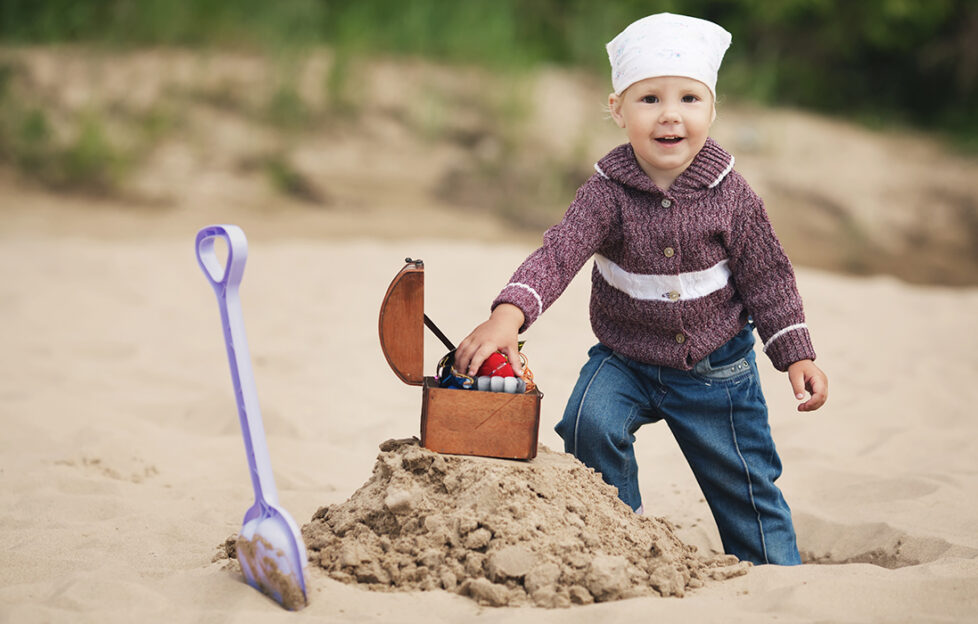 Pic: Shutterstock
With inflation reaching 9.4%, plus energy bills at an all-time high (expected to rise again in October), the cost of living feels higher by the day.
It's totally understandable that most of us are worried about how we'll be able to afford this summer.
Take heart – budget and money expert Natalia Lachim from Discount Code advises how to navigate summer plans when money is tighter than usual.
Be honest with yourself and others
With music festivals and holidays abroad now back on the agenda, after two years of cancelled events and plans caused by the pandemic, it can be easy to get carried away with plans. We might forget to consider how much all this making up for lost time will cost.
Instead of avoiding reality, the best thing to do is think realistically about what you can and cannot afford. Where possible, it's also advisable to prioritise plans that you really don't want to miss, and just cancel the rest.
If you find yourself making plans with friends or family and costs are quickly adding up, then the best thing you can do is be as honest as possible with them.
While it may be a difficult conversation, friends and family will most likely help to amend plans and make them cheaper and more accessible, or you can agree to a different plan instead.
Make a budget… and stick to it
It may not seem like the most fun chore to do during your first summer of freedom, but making a budget (and, more importantly, sticking to it) is the best way to keep on top of your finances.
Whether or not you have numerous plans, a budget helps you keep track of where your money is coming and going and whether you can afford last-minute plans that particularly tend to pop up throughout summer.
Making a budget doesn't need to take long but will go a long way for summer and beyond. To make a budget you will need to:
Work out your total income each month – including wages, benefits and any side hustle money
Make a list of all your monthly bills, such as rent or mortgage payments, council tax, utilities, and petrol costs
Next, write a list of your non-negotiable living costs. This includes food, toiletries and other necessities that you must buy each month.
Next up are your disposable income costs. This should be realistic. Pretending you won't ever be tempted to go for after-work drinks on a Friday when you know you will, won't help you create a correct budget. It's better to overestimate how much your disposable income is, as this can result in you having money left over each month to save.
Ideally, once you add up the final figures from steps 2-4, this total should be less than your monthly income.
If it isn't, then you need to find ways to cut your spending or increase your income. Can you pick up more shifts at work to help cover your spending? Is the costliest part of your disposable income takeaways you could live without? Consider your position and what you can realistically achieve.
Think free activities…
Having a summer to remember does not need to cost the earth. Many summer activities can be done entirely for free:
Treasure hunts – make lists of fun things to spot or collect on a regular walk, or follow the trail to "X marks the spot". For older kids and adults, Geocaching is an exciting global treasure hunt in cities or countryside. All you need is a phone with GPS and a pen! Find out more here.
Scenic litter picks – offer your services to Keep Britain Tidy or CleanUpUK, enjoy a day out and leave beauty spots lovelier than you found them.
Library fun – support your local library and join in activities such as the Summer Reading Challenge (this year on the theme of Gadgeteers), either with your own children/grandchildren or as a volunteer. You may need to undergo a PVG check (Protecting Vulnerable Groups) to volunteer.
Community gardens – there are 1000+ around the UK. Learn gardening skills, make friends and, come harvest time, share in the produce!
Culture trails – Online searches for "museums near me" are currently seeing a massive 289.5% uplift across the UK. Many of us are looking for easy ways to keep entertained this summer – especially with the start of the summer holidays. Most local museums and historic places are free to enter, or at least cost very little, and can provide an insight into your local town or city.
…and free things
Unlike foodbanks, Community Fridges and Larders don't need a referral, they're aimed primarily at avoiding waste of perishable food. Find out if there's one near you, simply drop in and get creative with some of what's on offer.
Olio is a neighbourhood waste saving app where you can offer, request and borrow items free of charge through your smartphone. Items can be left outside when a pick-up has been arranged. Olio Food Waste Heroes collect leftover perishable supermarket food, then advertise it for collection, and any member can offer surplus household goods or request them. Items offered to borrow often include tools or camping equipment, enabling people to make repairs or take a trip without the outlay.
Gumtree offers items for sale (including cars!), but also house exchanges, skills swaps including language teaching, lift shares and much more for free.
Freecycle is like Olio on a larger scale. Pick up a wardrobe, carpet or bike… what are you looking for? Or what can you offer?
Book last minute
Whether it is a holiday abroad or a theatre performance in the city, you may think it is cheaper to book further in advance. While this generally can be the case for things like public transport, some attractions can cost a lot less if you book either the week leading up to the day or on some occasions, on the day itself.
Many tourist attractions, and especially theatre shows, will offer on-the-day discounts to help fill seats – although the most popular shows do sell out far in advance.
Even holidays abroad can be booked in the week leading up to the day you wish to travel, and sometimes can be even cheaper on the day. Last-minute tickets are normally cheaper on less popular routes, as airlines would prefer to fill all the available seats on the flight.
Another tip – if you can manage with only one small case each, which fits in the cabin locker, you can get much cheaper fares.
How to make your money go further
Although it can seem daunting, there are numerous small ways to make your money go further. When online shopping, whether it's clothes or even online food shops, take advantage of any sign-up bonus offers. These usually provide an incentive for signing up for an email newsletter or simply just for making an account.
Additional discount codes are readily available online to help save money on your shop. Some retailers also provide exclusive loyalty card schemes, where you earn points per purchase that result in money-off vouchers, but some also offer cheaper prices for items if you sign up for their scheme.
Look for yellow stickered items in supermarkets to get a deal on something you would have otherwise paid full price for.
If an item is damaged but still usable, you could even consider asking a store member to reduce the price. The worst they will say is no, and you could end up with a perfectly good item at a fraction of the price.

Pick up My Weekly magazine for ingenious money-saving tips every week, plus loads of feelgood features! £1.65 from newsagents and supermarkets (£2.45 for a bumper issue), or take out a subscription for a great saving.
Got a Bright Idea or money saving tip of your own? Post or email it to us (with a photo) to the address in the magazine, and you could win £25!