Holiday Plants You Could Grow In Your Garden In The UK
---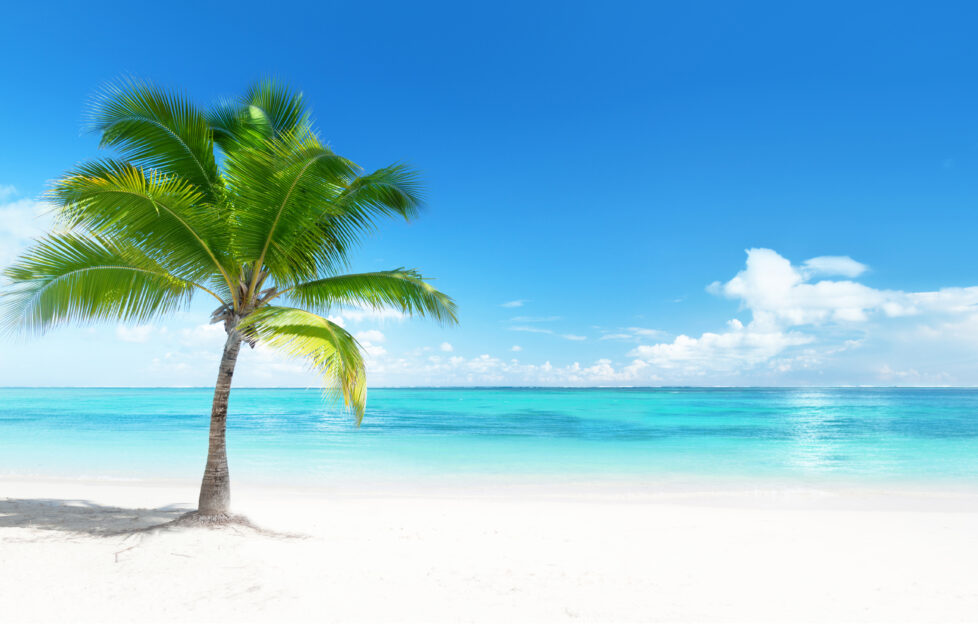 Pic: Shutterstock
Gardening experts have pulled together the holiday plants that Brits can grow at home to remind themselves of their favourite holiday destination. The green-fingered team at GardeningExpress.co.uk are encouraging Brits to grow bright and colourful plants they would find abroad to enhance their gardens.
Plants like Bamboo and Palm Trees can be added for a more exotic and tropical look. If you're after something with a gorgeous pop of colour then the experts recommend Passion Flowers and the Californian Lilac.
Chris Bonnett, founder of Gardening Express said: "Growing holiday plants at home is a really great way to add another element to your garden that other people may not have.
"A lot of people won't be aware they can grow a lot of these holiday plants in the UK because naturally your first thought is that they must need a hot climate to survive which isn't always the case.
"As long as the plants are pretty hardy there is no reason why we can't grow them here, they'll just need to be kept away from frosts and harsh colds.
"You're definitely at more of an advantage to grow holiday plants if you have a greenhouse or conservatory because they tend to stay pretty warm and let in lots of light, but it's certainly still possible to grow these plants without either of those things."
1 Bougainvillea
This bright and colourful plant is found in places like Brazil, Peru and Southern Argentina.
Bougainvillea need plenty of room to grow and the key to growing them in the UK is to protect them from frost – making them perfect for those who have a greenhouse or conservatory. In terms of watering, it's important to allow the plant to fully dry before watering again.
2 Palm trees
Brits will be happy to know that they can grow the ultimate holiday plant right at home.
Most palm trees are quite hardy and can therefore be grown in the UK. The Chasun palm and Needle palm are both good options. During the first week of planting you'll want to water your palm tree everyday, after that you'll want to keep it moist but not clogged.
3 Cherry blossom trees
These beautiful trees originate from China and found their way to Japan. It's beautiful and soft and adds a light touch of colour to any outdoor space. Cherry blossom trees will do best in full sun and it's important to keep the soil moist but well drained also. Container grown trees can be planted all year round, but if you are trying to plant bare-root, then this should be done between November and March.
4 Fatsia Japonica
Native to Japan, the Fatsia Japonica is perfect for adding an exotic and jungle look to your garden and should be planted in Spring. They're great for growing in the UK as they need a shady and sheltered spot with dry soil. Just ensure you keep it protected from strong winds.
5 Passiflora – Passion Flowers
Passiflora is a hardy variety of the passion flower so it's suitable to grow in the UK. These climbing flowers look incredibly exotic due to their purple and yellow colour combination. It's best to grow these on a wall that is exposed to plenty of sun and try to protect it from cold winds.
6 Bamboo
Nothing adds a tropical touch to your garden like Bamboo. They're pretty easy to grow as they're hardy and low maintenance. The best time to plant Bamboo is Spring and you'll want to ensure you keep the soil moist and well-drained. Bamboo hates being dry so it's important to keep an extra eye on it during the summer.
7 Californian Lilac
If you're looking to add a touch of blue to your garden, then this plant is perfect. They just need a sunny, sheltered spot and well-drained soil. Again, this plant is best planted in Spring and it has an incredibly long lifespan so you can enjoy it for many years.