The Mortification Of Grace Wheeler | Colette Dartford
---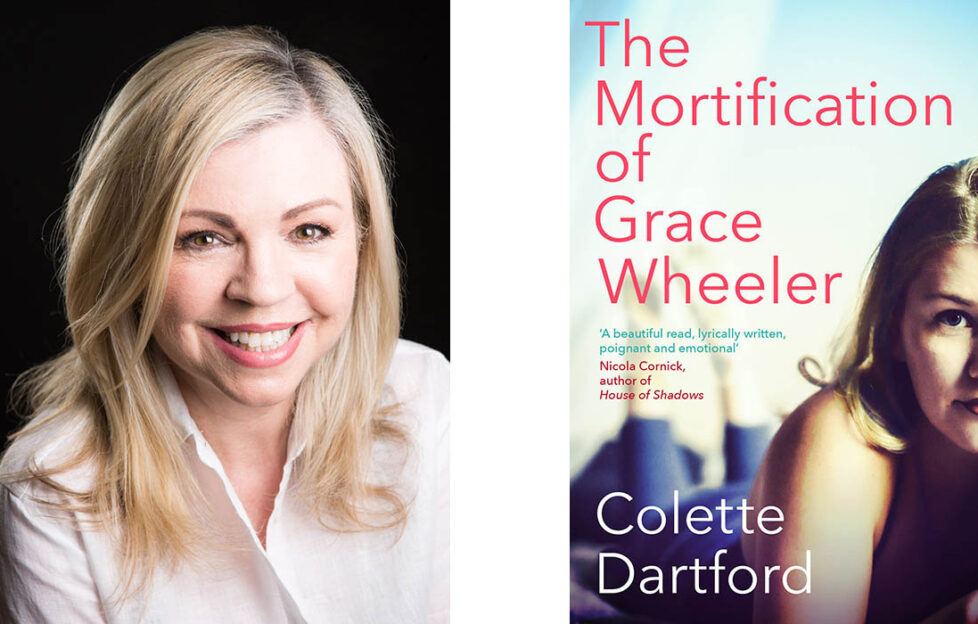 The Mortification of Grace Wheeler is an intimate portrait of a middle-aged woman in a marriage gone stale that is evocative, convincing and so beautifully written that it entrances completely.
Colette Dartford ensnares the reader so far inside Grace's head that it is as if they ARE Grace, experiencing her marriage, her infidelity and the consequences of her actions equally profoundly, and making the narrative all the more convincing as a result.
The Mortification of Grace Wheeler considers what happens in so many lives with such sensitivity and humanity that it is impossible not to be affected by reading it.
Sexual and emotional aspects
It's no spoiler to say that Grace's affair with David is at the centre of the plot. However I was surprised by the sexual as well as emotional aspects of the story which feel authentic, realistic and measured.
Grace's sense of isolation as Josh heads to university, her introspection and her dawning realisation that life feels as if it has passed her by are themes so many can relate to.
Colette Dartford imbues these themes and Grace's situation with layers of depth and emotion, with guilt and hope, and with such humanity that it is impossible not to want Grace to leave Cal and to be happy.
There's incredible skill in writing so convincingly and affectingly.
Flawed, human and authentic
That said, Cal is equally deserving of empathy as he feels history is repeating itself in his life.
Like Grace, he is flawed and human so that he has an authentic presence in the story.
Although they are more minor characters, even the children and Christina are rounded and complex, showing how we don't fully know those around us perhaps as thoroughly as we think.
I thought the characterisation was exceptionally good. I couldn't predict how each person might respond to events.
A toss of the coin can implode lives
What also works so brilliantly is the concept that love and hate are often different sides of the same coin and a toss of that coin can implode lives irrevocably.
Reading The Mortification Of Grace Wheeler leaves the reader wanting to seize the day because we never know what awaits us, while illustrating what might happen if we do just that.
It's a perfectly balanced, beautifully crafted exploration of real life that is engaging and thought-provoking.
The Mortification of Grace Wheeler is a profound, captivating and poignant read that deserves a wide audience. I loved it.
The Mortification of Grace Wheeler by Colette Dartford is published by Whitefox Publishing, £8.99 PB, £4.29 EB
Did you catch Collette's wonderful short story in My Weekly recently? There's more fiction in every issue of the magazine, from big-name authors and favourite writers, as well as health advice, money saving tips and uplifting real life features.