A Wedding in Provence | Katie Fforde
---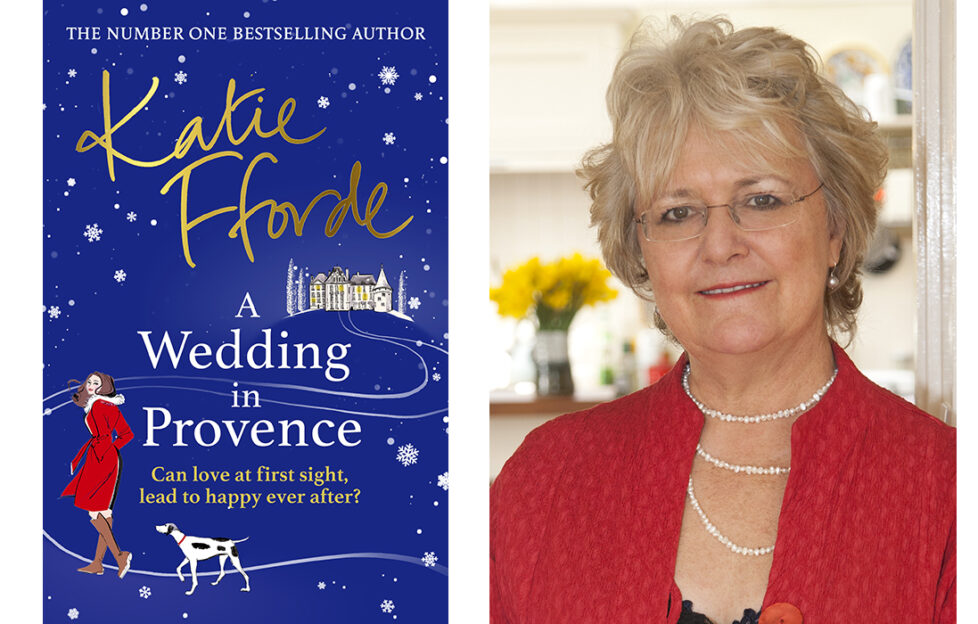 Author Katie Fforde
REVIEWED BY LINDA HILL
It's always a pleasure to read Katie Fforde and A Wedding in Provence is no exception. With an accessible style and the kind of plot readers can both relate to and escape into, this is a story to while away a winter's afternoon and feel comforted and entertained…
Set in the early sixties, A Wedding in Provence transports the reader to a world of social nuances and niceties that bring the era alive. Véronique and Lucinda in particular embody French chic and disdain so vividly that they frequently enraged me.
Although Alexandra's stay in Paris is brief, Katie Fforde manages to convey the setting so well, but it is in Provence where a sense of place is so authentic. Alongside a smattering of accessible French that adds a je ne sais quoi, the use of wonderful food in particular, and the challenges of a chateau with insufficient funds to maintain it perfectly, all give an evocative feeling. Reading A Wedding in Provence made me want to visit the area immediately and wander the antique markets with David and Alexandra.
The plot is engaging as it contains romance, a touch of mystery with Jack and David's subplots and – most importantly – just who might be getting married, but you'll need to read A Wedding in Provence to discover that for yourself.
"Alexandra has more than a touch of Jane Eyre about her…"
The characters are varied and vivid. I thought Alexandra was wonderful as she is gutsy and vulnerable, emotionally mature for her age and yet able to relate to the children she finds herself looking after. She has more than a touch of Jane Eyre about her with added modern feminism!
I'm not usually a fan of children in fiction, but here Katie Fforde made me care about Félicité, Henri and Stéphie as they have distinct personalities and voices.
There's a surprising depth of theme embodied in this romantic story. Katie Fforde illustrates that being richer and more aristocratic than others certainly doesn't mean a person is better than others. In A Wedding in Provence the author explores the traditional heart versus head dilemma but also considers how judging others by appearance is unwise, how love and families present themselves in a range of forms and she shows to perfection that youth is no barrier to intelligence and emotional maturity and neither is it necessarily true that the older we are the wiser we become.
A Wedding in Provence is a charming, uplifting and entertaining story that Katie Fforde fans will love.
Out now in paperback, A Wedding In Provence by Katie Fforde (Penguin, PB £8.99) is available to order from Amazon.
---
Katie Fforde has an exclusive short story, Coming Home, in our Nov 12 issue (on sale Nov 8, 2022). It's a bumper 100-page issue, with many stories from other big name authors too! Why not take out a money-saving subscription for great fiction every week? Subscribe today and beat the price rise – get your first 13 issues of My Weekly for only £8, saving up to 65% from the shop price! This fantastic deal also includes FREE UK delivery of each issue.