Vegan Apple Tart Tatin
---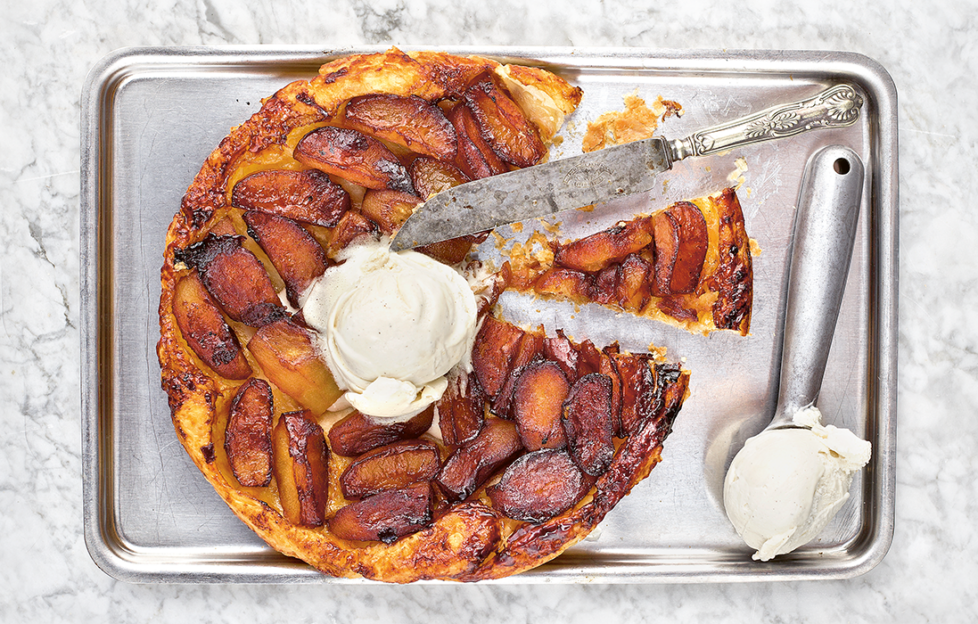 Our friends over at Great British Food mag have shared this gorgeous recipes with us, taken from The Vegan Baking Bible by Karolina Tegelaar (Pavilion Books £26). If you like the looks of this, there's another two vegan bakes to try at Great British Food mag's website!
Tart tatin is a quick and easy dessert, especially this version which uses ready-made puff pastry. Remember to pick up vegan-friendly puff pastry and margarine if you want to avoid dairy content.
Serves: 6-8
Preparation time: 15min
Cooking time: 50min
Use a metal frying pan that can be baked in the oven. Preheat the oven to 175°C/350°F/Gas Mark 4.
Peel the apples and remove the cores. Cut the apples in half if they are small, or into pieces for larger apples.
Heat the sugar in the frying pan until all the sugar has melted and caramelized slightly, being careful not to let it burn. Remove from the hob and carefully add the margarine, salt and the pieces of apple and let it cook for 10-15min. Remove from the heat. Cover with the puff pastry and fold the edges in towards the apples in the frying pan.
Cut a small cross or make a few holes in the puff pastry with a fork or skewer. Bake for 25-30min in the oven until the puff pastry has risen and looks well baked. Bring the tart out of the oven and carefully invert it onto a plate. Serve with vegan ice cream, if desired.
---
Great British Food magazine comes out quarterly and is the only national food title 100% dedicated to British food! Each issue has over 100 seasonal recipes from big foodie names including Rick Stein, Mary Berry and James Martin. Here's the latest issue, with the spring edition out March 9, 2023.