Top 4 best CBD oils in the UK: review and comparisons for 2023 
---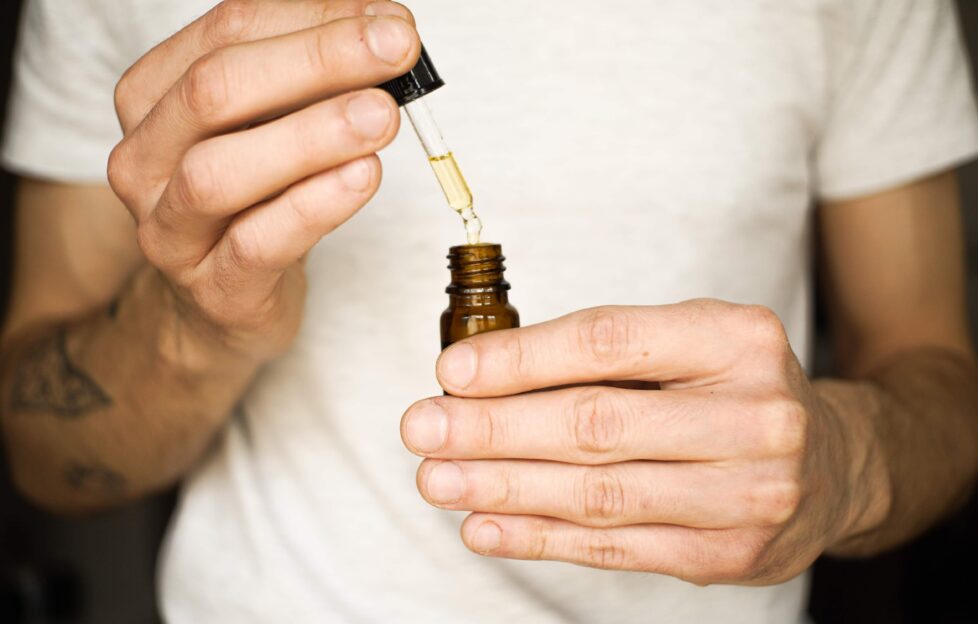 The UK legalised the manufacturing and sale of CBD hemp oils in 2018. In doing so, millions of residents can now buy CBD oil with potent hemp cannabis plant cannabinoids to achieve their wellness goals, free from the restrictions that marijuana cannabis plants face. 
However, with the nationwide legalisation of this popular food supplement, so many brands online and in high street shops claim to sell the best CBD oils. But, with such a wide range of products on the UK market making what can sound like miracle-cure claims, it can be tricky to know where to start – or even which product is right for you. 
To help you out, Supplements4U has rounded up some of the best CBD oils available to buy in the UK right now. So, whether you prefer high-strength, flavoured, or balanced CBD oils, there's definitely something on this list for you. 
It is also important to note that CBD oil companies are not allowed to make health claims. This means they cannot say their products help with things like pain relief, anxiety, sleep or stress. Always speak to your healthcare professional if you have any questions about CBD. 
How we made this list
Our team looked at many factors to determine which CBD oils in the UK were worth the money and which were not. The following factors, combined with our own personal experience with many of the CBD oil tinctures on the market, helped us to create this comprehensive list: 
Hemp quality:

 Organic hemp was the one factor that we believe is the most crucial aspect of a quality CBD oil. Non-GMO hemp ensures no harmful chemicals, herbicides, or pesticides in the hemp plant itself. This results in a purer CBD oil with fewer impurities and less risk of side effects.

 
Extraction process used:

 We also examined the extraction method used to derive CBD content from the hemp plant. We looked for the ones that use the two most effective – an ethanol or CO2 extraction process. The processes avoid using a harsh solvent that ensures a better quality product. 

 
Transparency:

 Any reputable CBD company will have its products lab tested by a third-party laboratory. These labs test for cannabinoid potency as well as contaminants like mould, heavy metals, and pesticides. A company that is willing to share these third-party lab results regarding the amount of CBD, phytocannabinoids, terpenes, flavonoids, and contaminants is one that cares about the quality of its products and wants its customers to know what they're buying.

 
You'll find that this list represents some of the best of the best when it comes to these factors, customer satisfaction and, of course, effectiveness. 
4 best CBD oils in the UK for 2023
Undoubtedly one of the leaders in the UK CBD industry, Blessed CBD offers a range of CBD oil products unmatched in quality, potency, and safety. The brand constantly works to improve its products by using the latest technology and innovative extraction processes to derive CBD oil from hemp plants grown in Colorado, USA and Europe. Their products are lab-tested for purity and potency by third-party laboratories, and the lab reports are available online for customers to view.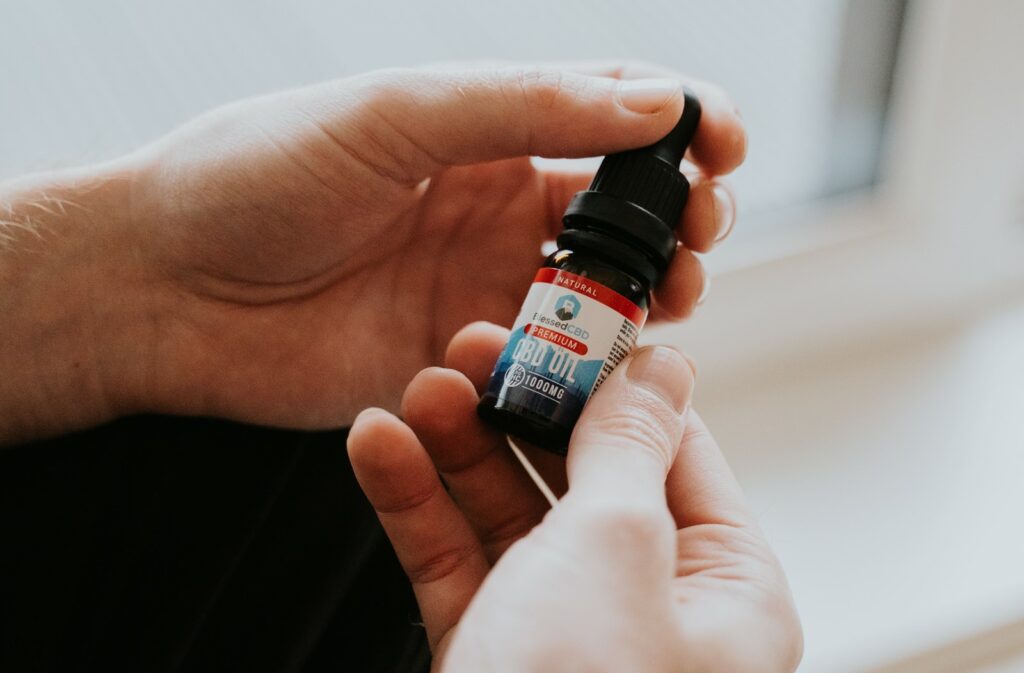 Blessed CBD oils are available in full and broad-spectrum formulas to suit different preferences. Both are available in concentrations ranging from 500mg – 1800mg of cannabidiol per 10ml bottle. The full-spectrum form of CBD contains cannabidiol sourced from organic hemp, and a range of phytocannabinoids (CBG, CBDa, CBGa). The broad-spectrum formula contains all of the same cannabinoids as the full-spectrum products, except for tetrahydrocannabinol (THC). 
Each formula is naturally flavoured and offers users a smooth and pleasant taste. Blessed CBD oils can be taken sublingually (under the tongue) or added to food and drinks. 
Blessed CBD oil drops are our top pick because it meets all of our criteria for some of the highest quality CBD oil in the UK, including thousands of 5 star customer reviews. Additionally, we love the many products the company's CBD hemp oil extracts are infused into, including CBD creams, CBD gummies, CBD vape pens, and CBD capsules. 
Putting quality over profits, Vibes CBD aims to be one of the leaders in the CBD industry when it comes to sustainably sourced CBD oil products that are great for both people and the environment. Only sourcing its potent hemp extracts from organic hemp plants grown using the best farming practices, Vibes CBD is committed to helping people live their best lives while also taking care of the planet with products such as CBD gummies, CBD oil drops, and CBD capsules. 
CBD users can enjoy potent CBD oil concentrations of 1000mg and 2000mg in the 10mL bottles available at Vibes CBD. With each bottle including a dropper, dosing is easy and accurate, allowing users to take exactly the amount of cannabidiol they need for their unique self-care needs. 
The natural fruit mix flavour and broad-spectrum CBD oil blend make for a great-tasting product that can be enjoyed on its own or added to food and drinks. Vibes CBD recommends taking their oil sublingually for the quickest absorption into the bloodstream, but it can also be added to smoothies, coffee, or baking recipes. 
We chose Vibes CBD because it is a great-tasting product packed with terpenes and enhanced with a carrier oil (hemp seed oil) to enhance absorption for faster saturation of CBD into the bloodstream. This means that users seeking the quick onset of CBD can experience self-care faster with Vibes CBD oil. 
Love Hemp is a UK-based CBD brand that offers a wide range of gluten-free CBD products, including oils, topical skincare balms, gummies, and more. The company's products can be ordered online or found at retail locations at pharmacies such as Boots or Holland & Barrett. 
What makes Love Hemp unique is the brand's control over every aspect of its product development process, from seed to sale. Love Hemp sources its CBD oil from organic hemp plants grown, and the company's products undergo rigorous testing throughout the manufacturing process to ensure potency and purity. 
Love Hemp CBD oils can be found in potencies as low as 300mg per bottle and as high as 10,000mg of CBD. This allows consumers in the UK to find the right concentration of CBD for their unique needs. The oils can also be found in a variety of flavours, including natural, mint, and berry. Additionally, the company uses both MCT oil and coconut oil to enhance absorption into the bloodstream. 
We like Love Hemp because it is an excellent option for those looking for a higher potency product, as it is available in concentrations up to 10,000mg per bottle. This higher potency is thought to provide maximum stimulation to the endocannabinoid system for those who have a high tolerance to cannabinoid products. 
EIR Health works to create pharmaceutically formulated CBD oils that meet a range of wellness needs for CBD users across the UK. Their products are sourced exclusively from organic hemp plants and are independently tested for potency and purity. 
EIR Health's most popular full-spectrum CBD oil tinctures are available in several potencies, including 300mg, 600mg, 1500mg, and 3000mg per 30mL bottle. This allows users to find the perfect concentration for their unique needs. The company also offers a similar range of pure CBD isolate tinctures that are THC-free. 
Furthermore, CBD users can find a specialised formula to meet specific wellness needs related to sleep or energy in the brand's daytime and night-time CBD oil. With interesting flavours such as pineapple or lavender, these oil tinctures are a great way to incorporate CBD into your daily routine when you need it the most. 
We like EIR Health because it creates pharmaceutically formulated CBD products to meet specific self-care needs. This makes their high-quality products some of the most targeted and effective in the UK CBD market. 
Buying the best CBD Oil UK 
Buying some of the best CBD oil starts with choosing brands that offer high-quality, potent, and pure CBD products. The CBD oil brands we have listed above are all great options for first-time and experienced cannabidiol users looking for quality CBD oil in the UK. With a wide range of potencies and formulations available, you're sure to find a CBD oil that meets your needs. 
Presented by NutraHolistics, a trusted health and wellness supplements retailer from the Netherlands, this in-depth buyer's guide features an evaluation of each product by Nathalia Hoedjes, who shares her personal experiences and thoughts. Note that NutraHolistics could receive a commission for products purchased via this guide, presently or later on. Consult your healthcare professional or physician before incorporating CBD into your regimen if you have any doubts or queries.
Some My Weekly online content is funded by outside parties. The revenue from this helps to sustain our independent magazine. You will always know if you are reading paid-for material as it will be  labelled on the site (at top of article: By Company Name) and on social media channels. This content has been paid for and produced by NutraHolistics.