Small Is Beautiful… And Sustainable
---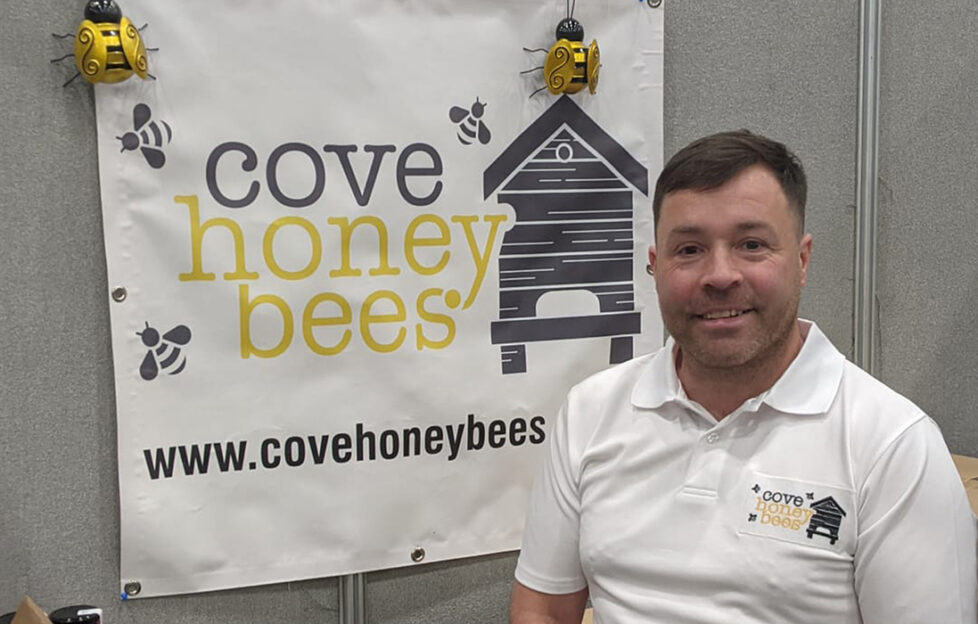 In recent years, many people have shifted their focus to what really matters in life.
There's a burgeoning number of small businesses set up by people who love their products, and for whom sustainability and being kind to the planet are at the core of their being.
According to the Federation of Small Businesses, at the start of 2022 there were 5.5 million small businesses (those with 0 to 49 employees).
In the UK private sector, small and medium enterprises (SMEs) account for 60% of employment (16.4 million people) and around half of turnover (estimated at £2.1 trillion  or 51%). These businesses may be small, but they are a force to be reckoned with!
Persephone Hughes was lucky enough to attend this year's Taste of Grampian food and drink festival at Aberdeen's P&J arena. Here's your chance to meet a handful of the 100-plus vendors, and learn about the lovely products which caught her eye…
Katrina McLellan, owner of Pure Decadence by Loch Aurora, runs the business from the comfort of her home in Aberdeen.
Her journey started as a project creating sweet treats for a friend's wedding. After much encouragement from those around her, Katrina decided to turn her project into a business that could satisfy any sweet tooth!
She makes everything by hand in her kitchen, to the very highest standards, and I can confirm that they are delicious.
Katrina makes sure everyone can try one of the many treats she has to offer with her Free From selection. These products are made following a scrupulous routine to ensure your tasting experience is the best it can be with zero worries.
The love and care doesn't stop at the food. After testing a variety of compostable packaging, Katrina finally found one that ensures your treats stay fresh until the very last bite. 
Harris Brown, owner of Highland Moon Ltd, began making moonshine as a love letter to the Prohibition Era of the 1920s. This time when people were unable to go out to socialise and have a drink with friends was re-lived a century later, when a tonic to the pandemic of the 2020s was desperately needed.
He's based in Dundee, and originally sold his product door to door. As demand grew, he took a more formal approach by creating a website, and stocking the local bars with his delicious creations.
The ingredients are locally sourced, meaning that by helping this small business, the beekeepers and fruit growers Harris sources from also stay in business. Isn't that sweet?
His tipple can be sampled at various Dundee watering holes such as The Kilted Kangaroo. Not only are the four flavours on offer wonderfully tasty, but they come in food-grade glass jars. So you can rest assured that not a single part of this product need go to waste!
Unravel Tea, owned by Donna, caught my eye originally with a product labelled Duck S*** Tea. Apparently it was given this offputting name because it's so delicious. It had to be labelled as such so people would be less tempted to steal it!
Novelty names don't do justice to Unravel Tea, however. A quick chat revealed just how much care is taken sourcing some of the wonderful blends on offer.
After years of being jaded by dusty supermarket teas, Donna's tea journey began with a trip to China. There she tried 'real tea' for the first time and was immediately hooked.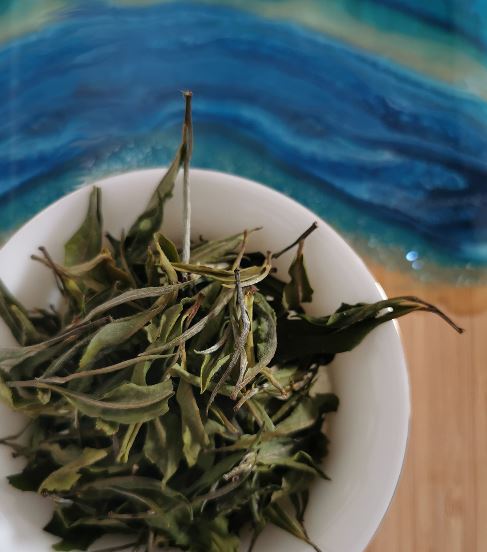 This newfound love for real tea led her around various tea shops during her stay. She returned home with 3kg of tea, and decided that tea lovers in the UK deserve better!
Donna sources the finest quality ingredients from independent farmers to ensure the best tea tasting experience with her variety of unique teas. Her large collection of teas is a treasure trove of new taste experiences that will leave you unable to decide what you want to try first!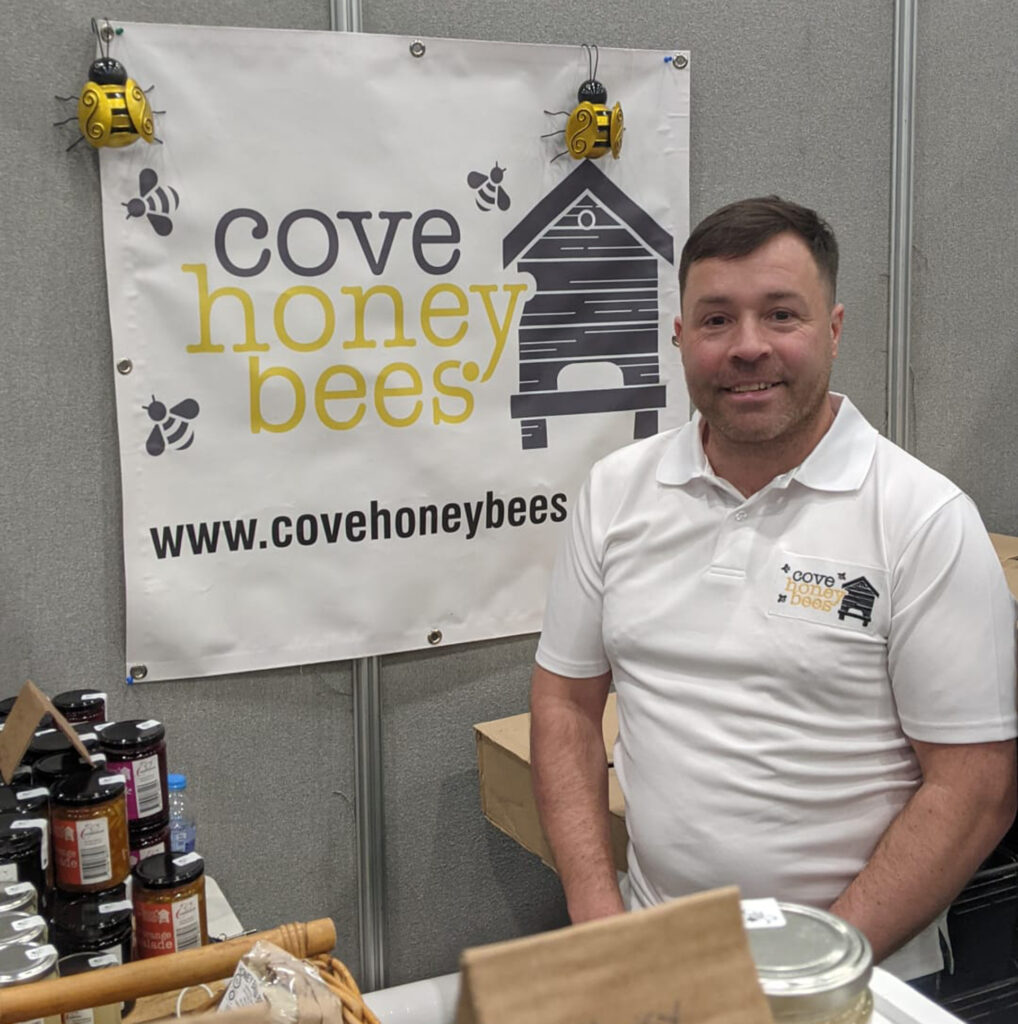 Cove Honey Bees is a small family-run business based out of Aberdeen. Their passion started in 2013 as a simple hobby with just a couple of hives located on the farm at Cove.
Now they have more than 100 hives and counting, allowing them to turn their hobby into a business in 2018.
Cove Honey Bees locally source their honey from various apiaries around the North East. The bees from the apiaries the small business owns keep busy with not only producing honey, but also being an integral part of Castleton Farms' Pollination Programme. This ensures the pollination of the delicious soft fruits we all enjoy in the summer months.
Having a variety of bees means more variety for your honey. The different apiaries provide foraging diversity and a plethora of different flavours in their honey.
Cove Honey Bees offer a selection of wonderful honeys and jams, so you can be sure everyone will be satisfied at breakfast time.
Food Love Stories
It became clear to me while wandering around the festival and hearing everyone's love story about their products that buying small and local is so important. The owners I interviewed have boundless enthusiasm for their products. You can really see the amount of love that goes into every aspect of the creation process.
In a world of greenwashing and dubious ethical practices, it's possible to seek out food that leaves a good taste in your mouth!
Find more inspiring stories of people discovering their passions, plus tips for living sustainably, in every issue of the My Weekly Special. Out every 4 weeks in newsagents and supermarkets. Or subscribe and have your copy delivered!