Diary Of A Modern Gran | A Tricky Request
---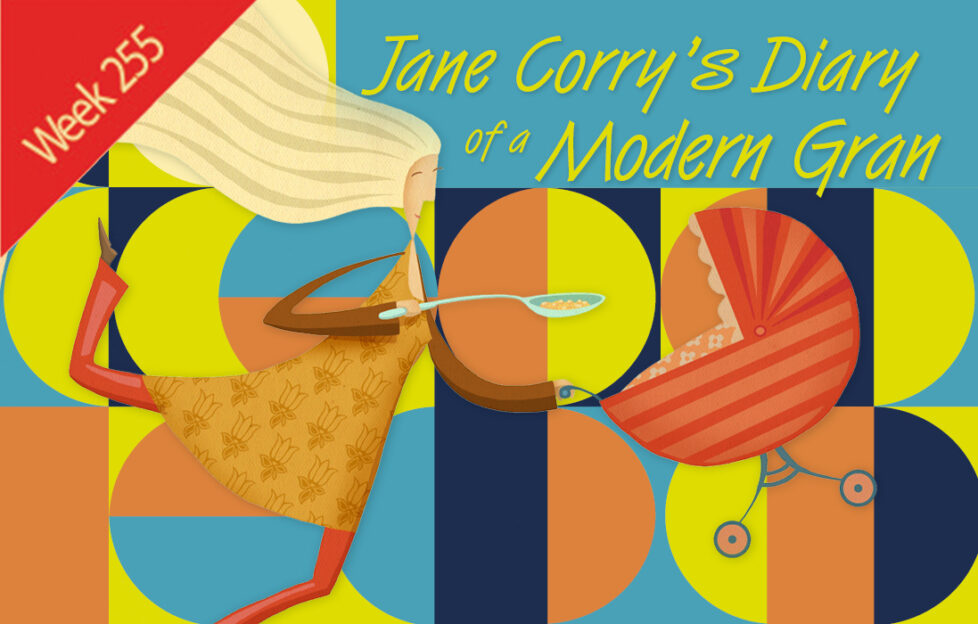 Illustration: Istockphoto
Grandchildren and pets – what do you think?
"Gan Gan," says my seven-year-old granddaughter when we are out for a walk. "I would really, really like a dog."
I understand exactly how Rose feels. This isn't a passing phase. It's something she has often said – and it's also a deep yearning which I had at her age too.
But this is not my decision. And besides, it's simply not practical. There isn't enough space or time for my daughter and son-in-law to have a dog – just as there wasn't when I was growing up.
"You've got the cats," I point out, referring to the two black "moggies" as my husband calls them, who were there before Rose and George were born. As far as my grandchildren are concerned, they have been there for ever!
"But I can't walk them on a lead."
Well you can, but I decide not to go into that. Besides, their cats came from a farm and are extremely independent.
"We do have Jack," I say, referring to our much-loved Labrador springer who is coming up to 15 and is still very happy, despite his arthritis. He adores the children and the feeling is mutual.
"I know," she says. "But I really, really, really want a dog of my own."
"Maybe," I say gently, "you'll be able to have one when you're older. I had to wait too."
My mind goes back to when my youngest was at nursery school and one of the helpers brought in her dog's litter to show the children. How could we resist? Beano as we called him (my children were avid readers of the comic!) became a lifelong friend and brought us so much love that it was almost unbearable when he passed at the age of 12.
And that's the other problem about having pets, isn't it? How do you help the children through this inevitable grief?
"You could see it another way," says a retired psychologist friend of mine. "Animals can help children learn all kinds of things such as responsibility, sharing and also love. They also teach us that nothing goes on for ever and that it's important to appreciate what we have at the time."
I see what she means. But it's a tough lesson, isn't it? And it's certainly not an easy one to explain to small children.
"My grandchildren wanted a dog too," says another friend when I run this past her. "But my daughter fobbed them off with a goldfish. It lasted one week. But they gave it a burial and then bought another. This one has lasted for five years and is still swimming, touch wood."
Do your grandchildren have pets? Have they had to cope with death? Would you recommend certain animals? We'd love to know about your experiences. Please email us at moderngran@dcthomson.co.uk.
Ask Agony Gran
"I've recently met a very nice man after being on my own for over twelve years. I'm 66 (although friends say I look younger) and my boyfriend is 55. The age gap doesn't seem to bother him but we've now got to the stage where he says he'd like to meet my grown-up children when they come to visit me next month. However, I haven't told him I'm a granny. I know this sounds awful but I am worried this might put him off me." Anonymous
Jane says:
Your story took me back to my widowed grandmother. She had a "beau" who we never met. He wanted to marry her but my mother used to say that she kept turning him down because it would mean admitting her age. Nevertheless, she kept seeing him. Every Wednesday, she would go into St Johns Wood by tube to meet her "friend" before coming back home that night. One day, this stopped. I still wonder whether she chose between him or us.
I'm telling you this story because it has always struck me as being rather sad. If my grandmother had told her friend Peter that we existed, would he have accepted us? I like to think he would. In fact, if he didn't, I can't help feeling that he might not have been right for her.
Times have changed since my grandmother's day. Age differences are not what they were. Grannies are not the little old, wizened figures in rocking chairs! If it was me, I'd come clean. Your boyfriend's reaction might help you decide if he is the right man for you. Good luck.
The Funny Things They Say
"The other day, my husband complained that I hadn't filled his cup up to the top."
"Is that because you're a half-full person?" asked our ten-year-old grandson.
Name withheld
Whoops! Out of the mouths of babes and sucklings…
We can't help wondering if it's made your husband have a re-think.
Your Feedback
Family Fallouts
"Your reader's worry about meeting her estranged brother at a family christening rang bells. I had a similar situation at my granddaughter's 18th where I had to meet my sister after a fall-out several years earlier. I was very nervous but we were very polite to each other. I can't say that we have become close as a result but we do now send each other birthday and Christmas cards." Susie
Schools And Concrete
"My grandson's school has been closed because of this but luckily, they've been able to move the classes to different locations. Of course it's disruptive but it's better to be safe than sorry."
Grandparent Tip
"When my grandchildren outgrow their shoes, I take a photograph of them before my daughter-in-law recycles them. Then I print it out; put it into an album; and write down a few lines about their lives during that time they've worn the shoes. It is building up into a family memoir!" June
We love this idea. Thank you!
Family News
Three generations in one family have started university together in the States: a grandmother, her daughter and her two daughters. Let us know if you've gone back to studying later in life – we'd love to hear about it. Email moderngran@dcthomson.co.uk.
Where To Take The Grandchildren
If you grandkids love dinosaurs, then the Isle of Wight is the place to visit.
Head to Dinosaur Isle, Culver Parade, Sandown, Isle of Wight, PO36 8QA. Tel: 01983 404344, www.dinosaurisle.com.
The Isle of Wight has special memories for me as we used to go to my godmother's cottage there every summer. So I was very excited to come across Dinosaur Isle in Sandown, the Isle of Wight. This is a purpose-built dinosaur museum designed in the shape of a pterosaur. Fantastic displays to both entertain and educate.
Children's Book Of The Week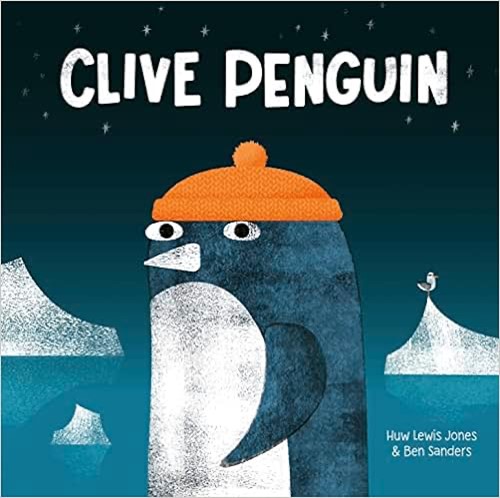 Each week I recommend a book to read along with your grandchildren.
This time I've picked Clive Penguin by Huw Lewis Jones and illustrated by Ben Sanders. Published by Little Tiger. Hardback £12.99.
Clive the Penguin doesn't like the cold!  If only he was somewhere else! Follow his exciting adventures in this new book for ages 3-6. The author is a real-life exploring adventurer himself!
---
If you'd like to pass on tips, share problems or tell us about your life as a grandparent, please get in touch by emailing moderngran@dcthomson.co.uk.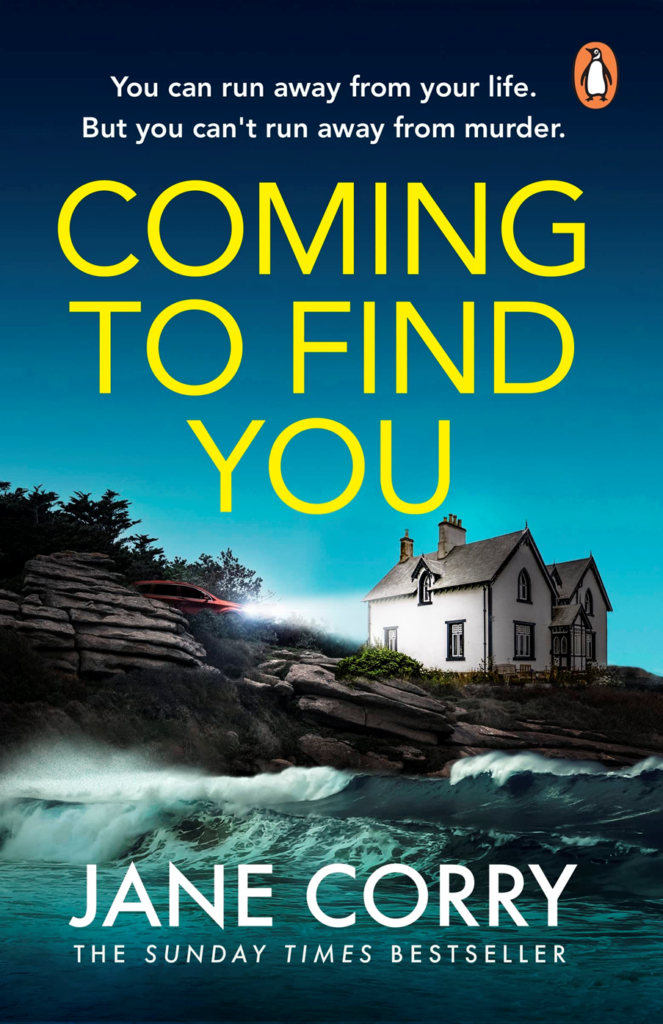 Jane Corry is a journalist and award-winning author. Her latest novel Coming To Find You is told from the points of view of Elizabeth who lived in Tall Chimneys by the sea during World War 2 and Nancy who lives in the same house in the present day. This Sunday Times bestseller is published by Penguin £8.99. Available in print, digital and audio.