Blackberry & JAZZ™ Apple Eve's Cake
---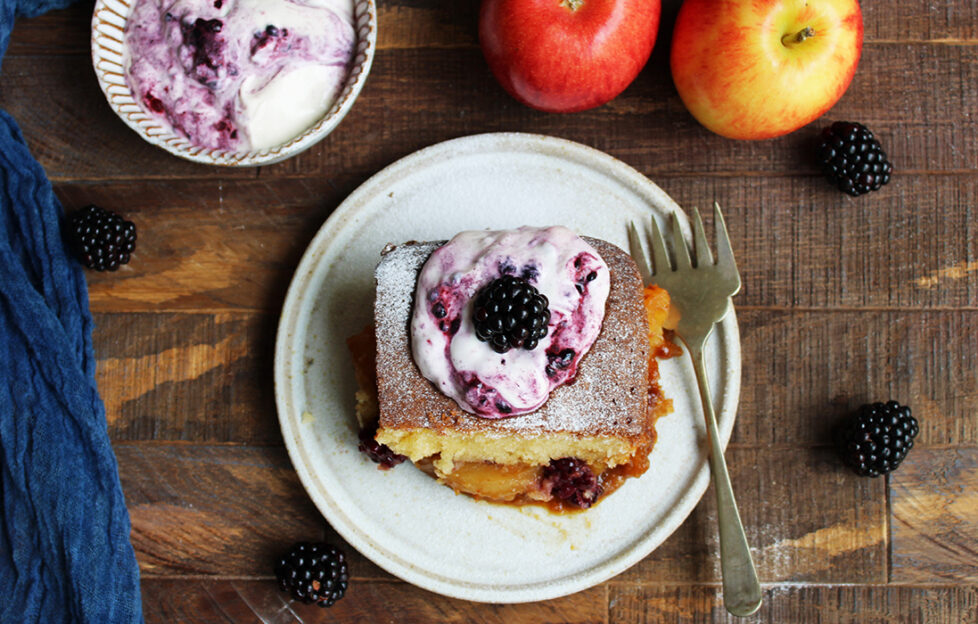 Light, fresh and fruity, this is a pudding you'll want to make over and over again…
Preparation time: 20min
Cooking time: 40min
Serves: 8  
Put the sliced JAZZ™ Apples in a shallow oven proof dish and sprinkle with the brown sugar.

Cream the butter and caster sugar until fluffy.

Add one egg and mix. Add the other egg and half the flour and mix again.

Add the rest of the flour and a tablespoon of warm water and mix until well combined.

Pour the mixture over the apples and bake for 40min at 180°C until golden brown in colour.

To serve, mash up a handful of blackberries in a bowl and add to the double cream. Mix in and drizzle on top of the cake.

 
---
Pick up My Weekly magazine every week for more mouthwatering seasonal recipes. Often healthy, always delicious! Click here to subscribe and save pounds.