Extract From Tessa Bailey's Wreck The Halls
---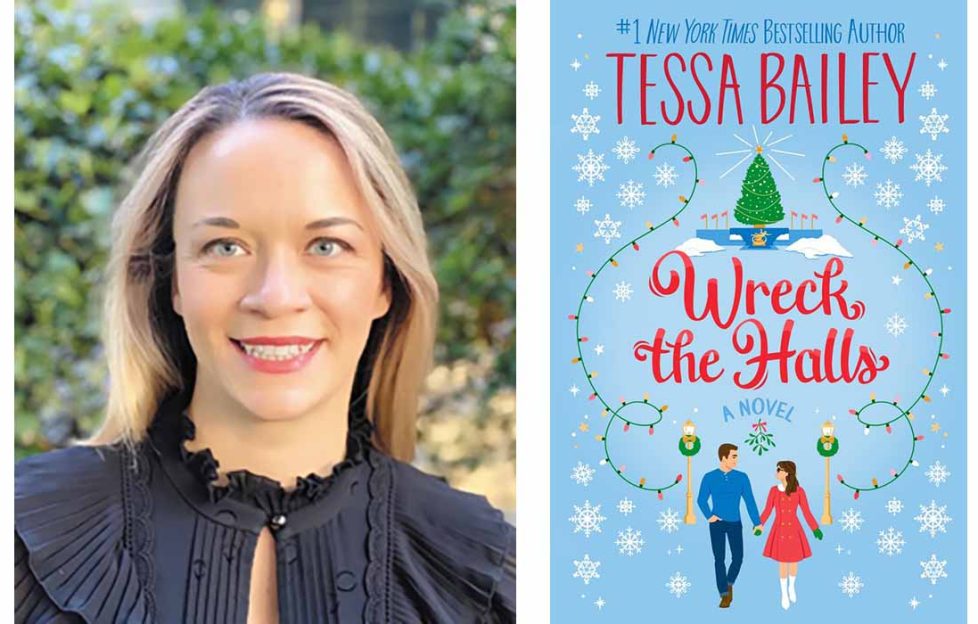 Author Tessa Bailey
A wild and intense read, this rolicking festive rom-com will certainly get you in the Christmas mood – and it's out on October 12! Be one of the first to read it with our exclusive extract…
Melody Gallard and Beat Dawkins first met as teenagers when their rock star mothers shared the stage in one of the biggest music groups of the time. However, any chance of the young couple becoming friends ended when a feud broke up the band.
It's now many years later and Melody spends her days restoring old books and enjoying her privacy.
Beat, normally outgoing and charming, has been struggling to hide a secret and as his thirtieth birthday approaches, he fears a decades-old scandal is poised to wreck everything for his mother, whose reputation has been carefully guarded over the years.
When a producer offers Melody a lot of money to convince her mother's band to reunite on live TV in time for Christmas, should she shake up her quiet life?
As Melody and Beat embark on a madcap mission to convince their mothers to perform one last show – with a 24-hour film crew, brawling Santas, and mobs of adoring fans in tow – will everything come crashing down?
Wreck The Halls by Tessa Bailey (Avon, Paperback £9.99, out Oct 12, 2023) is available to order now from Amazon.
---
Read an exclusive extract from the book here…