It's BBQ Time!
---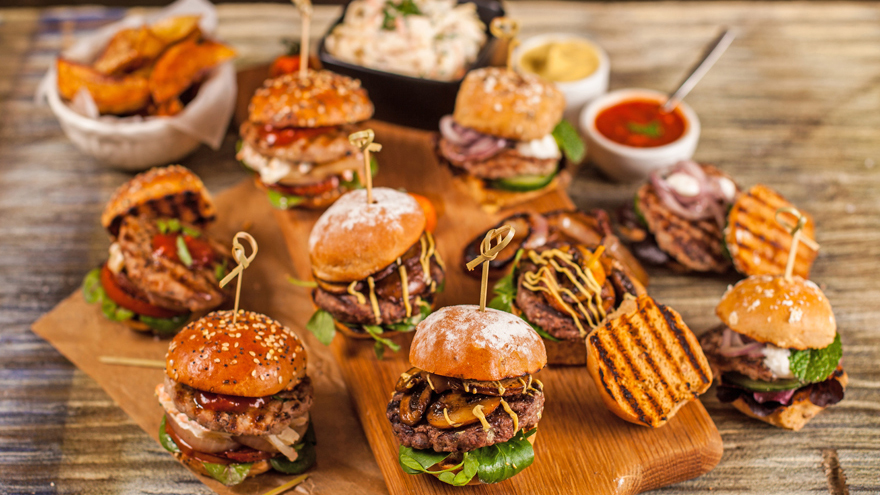 Who doesn't love a barbie? As soon as the sun is shining us Brits fill our local supermarkets, stocking up on burgers, sausages and lots of sparkling wine. Fresh rolls, condiments in an assortment of flavours, jugs of Pimms bursting with fruit and salads aplenty – we do love to get outdoors and dine al fresco!
We've been completely inspired in the My Weekly office with the range available at Donald Russell. We tried the Slow Cooked BBQ Baby Back Ribs and were blown away! Leave out to sit from frozen for around 10 minutes then pour the entire contents into an ovenproof dish for 40 minutes. Then, just add a generous covering of their sweet and sticky BBQ sauce and pop back into the oven for a further 5-10 minutes. As if by magic, your ribs are transformed into sticky, falling-off-the-bone, mouthwatering meat fit for all the family – and indeed they were – I've never seen ribs disappear quite as quickly as they did at our BBQ. Incredibly succulent and moreish, these are already slow cooked for four hours taking all the hardwork away. Plus you won't be forced into trailing to your local shops.
And for super hungry guests, try their Slider Burger Selection – each burger cooks in only 90 seconds per side! Including lamb, beef and pork, there's something for everyone! And don't be fooled by their teeny size – packed with 100% pure meat, these absolutely pack a punch.
If, however, getting amongst the BBQ aisles is what you're after then head to your local Asda. You must try their Pork & Steak Top Dogs. Thick, meaty and slightly smoked – these are like posh hotdogs for grown-ups. The added black pepper adds a kick and a pack of four is only £1.50 – perfect!
Then, for a side or for your vegetarian guests, offer a salad with a difference. We tried Asda's Butternut Squash & Cous Cous Moroccan Salad and were left amazed at how satisfied we were without any meat on our plate. This delight consists of fluffy cous cous, cubes of delicate butternut squash, rocket, spinach, a warming carrot and cumin dip and a gorgeous harissa dressing. A plate of this in the sunshine instantly transports you to warmer climates. A real BBQ treat for hot, sunny days! Plus one tray easily serves three guests, so buy a few and your salad is sorted.
Let us know about your BBQs this year – we'd love to see some pictures so do visit My Weekly's Facebook and Twitter to keep in touch. Perhaps you've had a themed BBQ, or you have some lovely recipes to share? We'd love to hear from you!
And for more BBQ inspiration the lovely people at Hellmann's have shared some fab recipes for you to enjoy. Try their sides with a kick including Latin Style Grilled Corn, Smokey Potato Salad, Sweet Potato Chips and Dip and Singin' Southern 'Slaw… Enjoy!