The Marlborough Literature Festival, Sept 30-Oct 2
---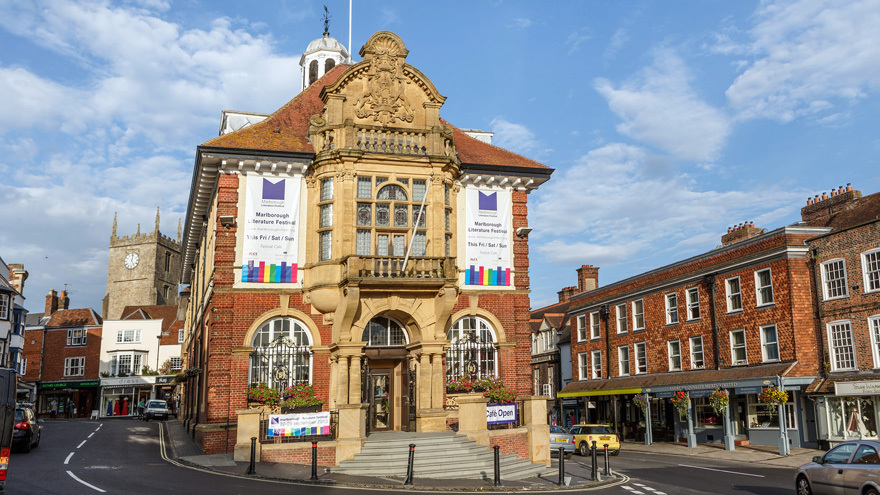 Marlborough Literary Festival 2016
The Marlborough LitFest was started in 2010 and aims to bring the best of writing, both new and established, to the town of Marlborough. All author events take place in venues in and around the historic market town and this year the festival includes established names including Michael Morpurgo, Peter James and Tom Holland.
The festival offers great opportunities for readers and aspiring writers to get involved. This year they are running a Marlborough Sonnet competition and will again be running the Big Town Read with The Reading Agency; a programme which encourages local libraries, book groups and individuals to read I Can't Begin to Tell You by Elizabeth Buchan, ahead of her appearance at the festival. And this year the Shakespearian actor Simon Russel-Beale will be paying homage to the Bard's 400th anniversary.
Who Will Be There?
Michael Morpurgo the much loved, bestselling author will be talking about his latest novel, An Eagle in the Snow. Based on the true story of a soldier who could have stopped World War II, it explores themes close to the author's heart of war, journeys, legends and animals.
Crime author Peter James had his first thriller published in 1981 and was awarded the Crime Writers' Association's highest honour, the CWA Diamond Dagger, in 2016. Renowned for his hugely successful Roy Grace murder mystery crime novel series, set in Brighton, James is known as "King of the police procedural" by chair of the CWA. James has also had a prolific career over the years in playwriting, screenwriting and producing movies.
Classical scholar turned author Tom Holland adds to his non-­fiction Roman repertoire with Dynasty: The Rise and Fall of the House of Caesar, charting the history of the reign of the first five Roman emperors in unsparing detail.
Prize­winning children's author Sally Nicholls will be talking to St John's students about her novels which include Wrote Ways to Live Forever, Season of Secrets, All Fall Down, Close Your Pretty Eyes and An Island of Our Own.
Jan Williamson, the Festival Chair, says, "We're very excited about this year's programme. There's lots to interest everyone including history, biography, humour, poetry, politics, fantasy and prize-winning fiction."
For more details visit the Marlborough LitFest website.
Check out My Weekly's author Q & As, book reviews and online stories…