Q&As with Shetland author Ann Cleeves
---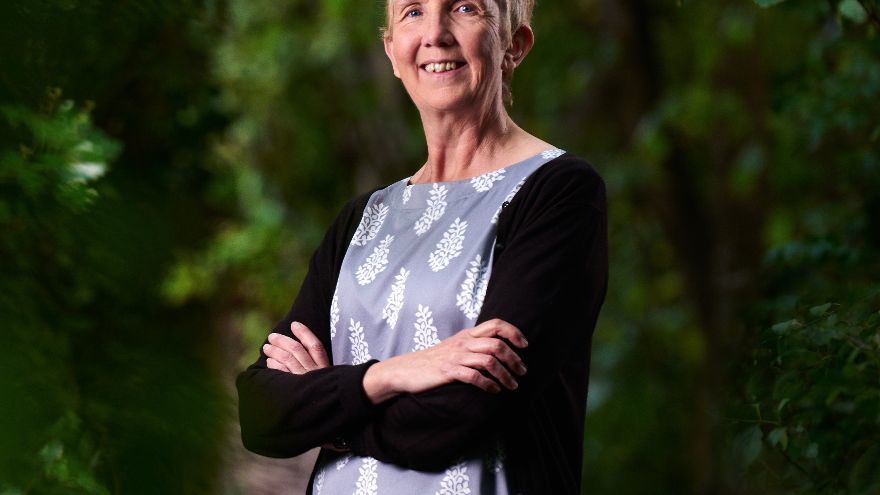 Vera Stanhope, Jimmy Perez – two of our best loved fictional detectives come from the pen of best-selling author Ann Cleeves. Her latest novel, Cold Earth (Macmillan HB, £16.99),  takes us back to Shetland, where Jimmy Perez struggles to uncover a dark secret when the body of a beautiful woman is discovered – and no-one on the islands seems to know who she is or where she came from …
As Ann celebrates her thirtieth novel in thirty years with a nationwide book tour, we catch up with her to talk about her love of writing, her inspiration and her meetings with murderers!
Interview by Karen Byrom
You are best known for your crime novels. How did you choose your preferred genre?
I've always loved detective fiction.  Even as a child I read the adventure stories of Enid Blyton and Malcolm Saville.  Then I moved on to Sherlock Holmes, the Father Brown stories and the books of the Golden Age – people like Agatha Christie, Dorothy Sayers and Margery Allingham.  I read more widely later, but the books I turned to when I needed cheering up all had a murder at the heart of them.  Perhaps that's because they have strong plots that carry you along and help you escape.
Your detective novels are very character driven –  with Jimmy Perez a completely different character to Vera. What was your inspiration for Jimmy?
Raven Black, the first of my Shetland books was planned as a stand-alone novel.  My editor at the time thought it wouldn't be possible for such a small place to sustain more than a couple of murders!  The book is about how it feels to be an outsider and I thought it would be good to have a central character who belongs to the community, but is still a bit of an outsider.  So I made him a Fair Islander (Fair Isle is the most remote of the Shetland Isles and most Shetlanders have never been there) and I gave him a Spanish heritage and the strange name.  There was an Armada wreck off Fair Isle and there were survivors so it's not impossible that one of the ship-wrecked sailors has descendants on the island and that the name has survived too.
 How did you come to settle on the Shetland Isles as Jimmy's place of work?
The setting came before the character.  I think that's true in real life too – that people grow out of the place where they were born and raised.  I first went to Shetland more than 40 years ago and immediately fell in love with the place.  It was very different then, but it still feels a bit like going home when I go back.  The inspiration for Raven Black came much more recently after a trip in mid-winter.  It had snowed and the islands looked stunning – cold and bleak but very beautiful in the sunlight.  I was in the middle of another novel, but the image of ravens, very black against the snow, stuck with me and I deserted the book I was writing to start this one set in Shetland.
Without giving away too much of the plot of Cold Earth, it's good to see Jimmy Perez moving on with his life. Do you plan an ultimate happy ending for him?
I think Jimmy Perez deserves a bit more of a personal life, don't you?  He's devoted so much of his time in the previous novels looking after Cassie and to his job.  At the end of Cold Earth, the reader still isn't sure how things will work out for him.  There will be one more book in the Shetland series after Cold Earth and readers will have to wait to see if ultimately there's a happy ending.  As readers of Blue Lightning know, sometimes I throw in some nasty surprises…
Our readers (and viewers of Shetland) are all probably a little in love with Jimmy. What about you?
I'm not sure about that.  Sometimes I think Jimmy would be very hard to live with.  He has so much sympathy for his colleagues and the people he comes into contact with through his work, that he can't have much left for the women in his life.  By the time he comes home he must be very emotionally drained.  And then Cassie, his step-daughter, will always be his top priority.  He needs to lighten up and develop more of a sense of humour.  Perhaps Willow will help him to do that.
 Any sneaky preference for Jimmy over Vera? Or vice versa?
No, I enjoy writing them both.  The great thing about having two central characters and alternating the books is that I come to them fresh each time.  It's as if I can spend some time with an old friend after not having seen them for a year.  I love writing Vera's witty put-downs and her strength, but when I'm writing Jimmy I'm back in the islands – either in reality because I spend a lot of time there – or in my imagination.
Do you the screen adaptations of "Vera" and "Shetland" impact on your writing?
I do watch the dramas.  Now they're mostly original scripts because the producers have run out of novels to adapt, so they're as new to me as they are to other viewers.  I thought the last series of Shetland was especially strong.  The format of one story over six weeks suited the drama and the way the sexual assault was portrayed was sensitive and realistic.  We've had such a great response to it from women and from professionals who work in the field.  I can't wait to see the next one.
Where do you get your inspirations for plots in general?
Inspiration comes from all over the place: from snatches of overheard conversation in public places, from an interesting landscape or house, from newspaper headlines.  Sometimes from ideas or problems that are troubling me at the time.  The ideas are easy.  Turning them into a 100thousand word story that will hold the readers' attention and keep them turning the pages is much more tricky.
 And for Cold Earth in particular?
I knew the book would have 'earth' in the title – the second Shetland quartet are all named after the elements.  That made me think of the words of the burial service 'earth to earth' so the story starts off with a funeral.  One of the characters is a market gardener who grows fruit, herbs and vegetables in giant poly-tunnels – another link to soil and the earth.  The plot always starts like that – with random characters and snatches of story – and grows as more ideas come to me.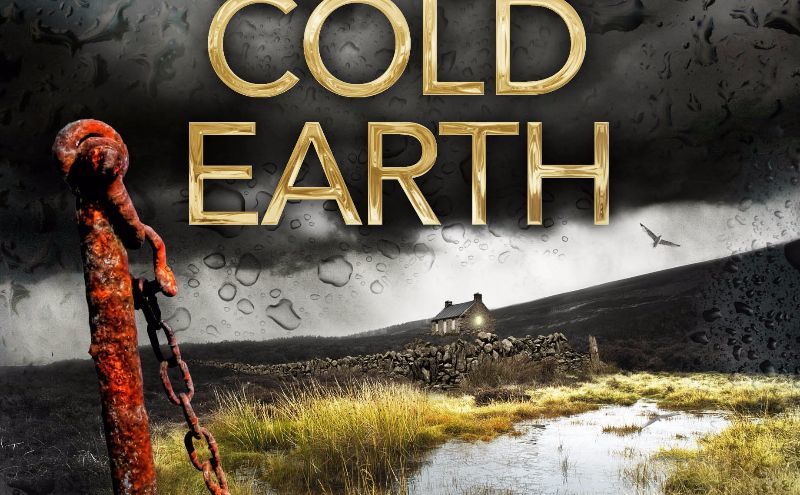 Cold Earth opens with a landslide. Have you ever been caught up in one? Physically or metaphorically?
Not quite though there was a huge landslide on Shetland and I saw the result of it soon afterwards.  It cut the main road between Lerwick, the island's biggest town, and the airport in half.  Even though it happened years ago there's still a scar on the hill.  The landslide was the result of torrential rain over many weeks and I decided it would make a dramatic and atmospheric opening of the book.  It ties in well with the title again and it can act as a metaphor for things fracturing and falling apart.
As a very successful writer, what do you think now of the first book you wrote?
I've never been back to read it!  I think it includes elements that would go on to become a large part of my later writing.  Place is very important – it's set in North Norfolk, another landscape with far horizons and big skies.  It's character-driven and it has one theme – that of obsession.  I suspect it's very wordy though.  As I've developed I hope I've become tighter, more succinct and that I trust the readers more.
 What crime writers influenced you?
Certainly at the beginning I was very much influenced by the Golden Age writers of the 30s and 40s, especially by Dorothy Sayers.  My first central characters were amateur sleuths, an elderly couple with an interest in birdwatching and natural history.  They came across bodies in nature reserves and remote locations.  I went on to read PD James and Ruth Rendell and to be impressed by their psychological insight and use of language.  Then there came Ian Rankin and John Harvey.  Wonderful writers who brought together fantastic story-telling with a realistic portrayal of the society of the time – communities that were much closer to my own experience than the London squares and highly educated characters of Phyllis James and the Golden Age writers.  Lastly I loved Henning Mankell for his great central character and his visual imagery.
I know you've been a probation officer. Ever met a murderer?
Yes, I've worked with a couple.  Both were pathetic, rather inadequate little men, who'd killed on impulse after losing control.  No planning and no mystery.  Their stories wouldn't have made very good novels.
What do you think of the Scandi-noir genre and its tendency to graphic violence? Would you ever be tempted to go down that route?
I think we have rather a stereotyped view of Nordic crime, perhaps because some of the TV adaptations have been very violent.  Some of their writers, especially some of the women, use domestic, rather quiet settings.  I'm thinking of the Norwegian Karin Fossum, whose books have been translated into English, and who trained as a social worker too.  More recently the Icelander Ragnar Jonsson has had huge critical acclaim and very good sales with his series – the first book is called Snow Blind.  He's a great fan of the traditional detective story and even translated Agatha Christie into Icelandic!
 Is there any other genre of writing you'd like to try?
I did think I'd write a great literary novel once – but halfway through decided even I'd find it boring if I came across it as a reader.  Crime fiction is such a broad genre – perhaps because of the influence of books from overseas.  It includes hard-boiled thrillers, comic crime, and books that might be considered women's fiction – if they didn't include a murder or two.  If Dickens were writing today you'd probably find his novels on the crime fiction shelves in libraries and bookshops.  I think crime gives me the flexibility to try everything I want to do.
What are the highlights of being a successful author?
Being able to work in my pyjamas at the kitchen table and to stop for coffee and a wander whenever I want.  Not having to commute.  Having the chance to meet lovely readers and other writers – crime writers are almost without exception the most friendly, funny and sociable people I know.  Being more successful means I have a chance to be listened to.  So when I bang on about the importance of libraries I do feel that some people take a bit of notice, even though it might not have any real effect in the end
And finally … can My weekly readers look forward to reading a short story from you in the magazine, some time when you have time to draw breath?
I very much enjoy writing short stories so I'm sure that'll be fine.  But not until after this book is finished and until after the grand Cold Earth tour!
More like this