The 12 Best Books of 2016! My Weekly Fiction Editor's Choice
---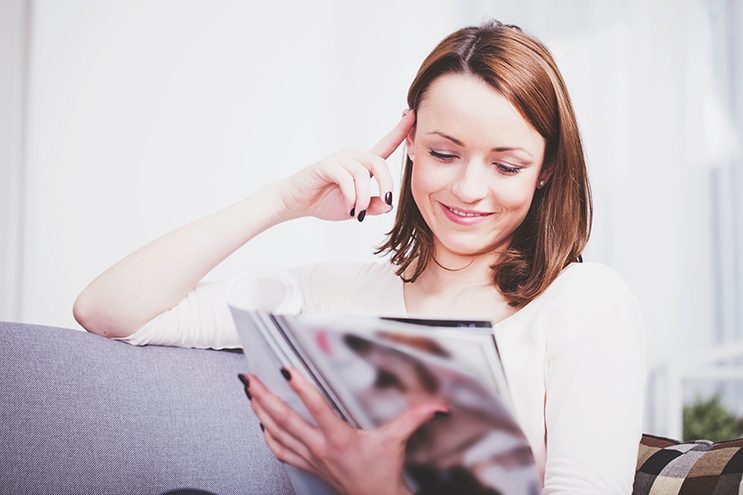 In my job, I'm privileged to be sent lots of books to review – and these are my stand-out books of the year. Written by best-selling and debut authors, each shines out in its genre. All would make ideal Christmas gifts – if you can bear to give them away without reading them first!
Literary Fiction

The One-In-A-Million Boy by Monica Wood (Headline)
Miss Ona Vitkus is 104 and just a tad cantankerous, but she makes an unlikely friend in the form of the 11-year-old boy who helps her with odd jobs and inspires new ambitions. Then one week, the boy's father appears in his place. Heart-breaking yet hugely uplifting.
Somewhere Inside Of Happy by Anna McPartlin, (Black Swan)
Maisie Bean, has lost her boy –20 years after his disappearance, we know he's dead, but how did he die, and how did Maisie find the strength to live through the nightmare while coping with her mother's dementia and her ex-husband's rage? Warm Irish humour lifts this book into another realm.
The Last Days Of Summer By Vanessa Ronan (Penguin)
Convict Jasper, newly released from prison has returned to his small-town American home to live with his sister Lizzie and her teenage daughters. The townsfolk are unwilling to let things rest, and Lizzie has ambivalent feelings towards her brother and his refusal to acknowledge remorse for the shocking crime he was convicted of. Gritty, compelling, cruel yet tender, this is no comfortable read, but Jasper and Lizzie are characters that live on in the mind long after the final page.
The Curious Charms of Arthur Pepper by Phaedra Patrick (Mira)
The chance discovery of a charm bracelet launches reclusive widower Arthur Pepper on a quest to discover his late wife's secrets. He visits strange places, meets new friends, and ultimately ends up finding out more about himself. As charming and quirky as its title suggests.
Chills and Thrills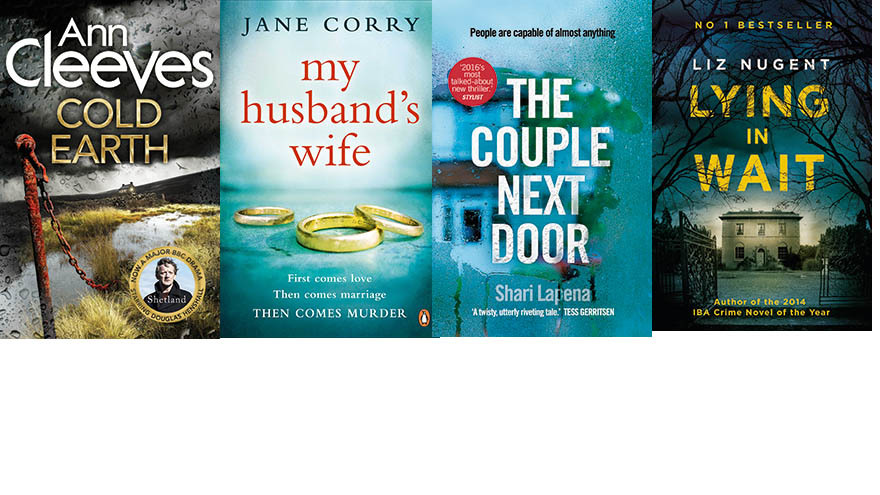 Cold Earth, by Ann Cleeves  (MacMillan)
A storm and a landslide reveal the body of a beautiful woman in a deserted croft.  Shetland detective Jimmy Perez must discover her identity – and find out who is responsible for her murder. Atmospheric and well-paced, but for me, what really makes the book engrossing are the characters. Jimmy, Sandy and Willow are completely different personalities, but spark off each other in such great ways that each comes to life in full three-dimensional glory.
My Husband's Wife by Jane Corry (Penguin)
A young lawyer defends a convicted killer, who is subsequently freed. Job done – or is it? For lawyer Lily, the heroine of My Husband's Wife, the nightmare is just beginning as Jane Corry launches us into a psychological suspense drama which sees Lily in danger of losing everything she has ever worked for. There's murder but no graphic violence in this story. Instead My Husband's Wife relies on psychological suspense for its dramatic effect. A wonderful debut novel.
The Couple Next Door by Shari Lapena (Bantam Press)
A young couple pay the ultimate price when they leave their baby alone to visit the couple next door – and return to find her missing! As the plot goes through many twists and turns, clever writing and clues draw the reader into the investigation. I defy you to guess the ending!
Lying In Wait  by Liz Nugent  (Penguin)
This  tightly-plotted psychological thriller tells the story of a seemingly-ordinary family caught up in a murder enquiry! We're in on the secret of who did it, but we don't know why, nor what will happen next! A real page turner from one of my favourite writers, who is fast becoming a household name.
Romance, Friendship and Passion!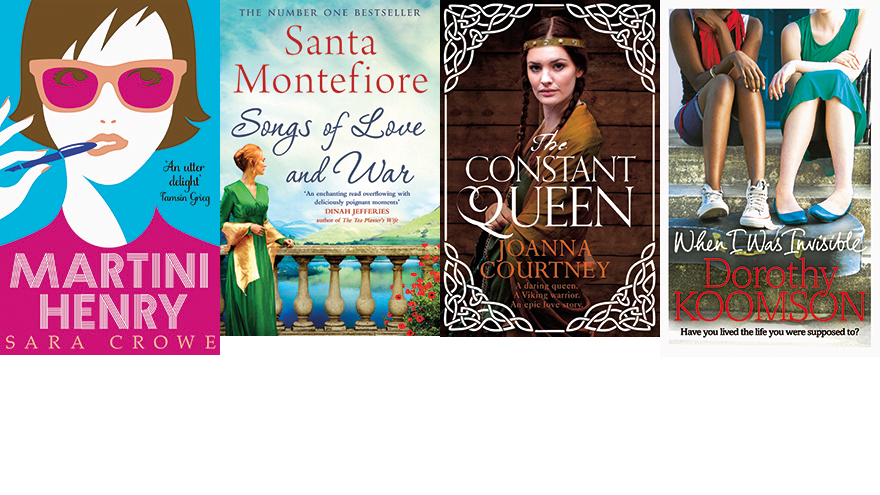 Martini Henry by Sara Crowe (Black Swan)
The world's your oyster when you're just eighteen! That's the view of Martini Henry's heroine Sue Bowl, a funny, quirky, sometimes naïve but never unafraid aspiring writer – the most endearing heroine I have met since Catherine Morland in Northanger Abbey! A skilful telling of a young woman's journey from adolescence to maturity as she strives to find her own place in a society that can often be a bit too strait-laced for her.
Songs of Love and War by Santa Montefiore  (Simon & Schuster)
A grand family estate, a wilful girl, a determined man who wants to see his country free of British rule – Santa Montefiore weaves a skilful story with engaging characters and a fast-paced plot around the restlessness that is Ireland in the early 20th century. The first of a trilogy – the sequel, Daughters of Castle Deverill, is now available in hardback.
The Constant Queen by Joanna Courtney  (Macmillan)
This may be a love story – the tale of Harald Hardrada and his forgotten queen – but Elizaveta is no vapid romance heroine. She's a woman of passion and vigour, more than a match for her fearsome Viking warrior husband. If you like Phillipa Gregory and Elizabeth Chadwick you will love this page-turner. (And look out for a historical short story from Joanna in our January 14 issue!)
When I Was Invisible by Dorothy Koomson (Century)
Veronika and Veronica were best friends all through their schooldays, so what happened that made them fall out and go their separate ways? As the story toggles between past and present, we discover the tragic events that dogged their lives and made them both strive for invisibility. Tense and emotional with truly empathetic characters.
So these are my picks – do let me know what yours are, through our Facebook and Twitter pages.
And don't miss my ongoing reviews of the best books of 2017, online and in the pages of My Weekly
More Reviews