Detox Like The A-List
---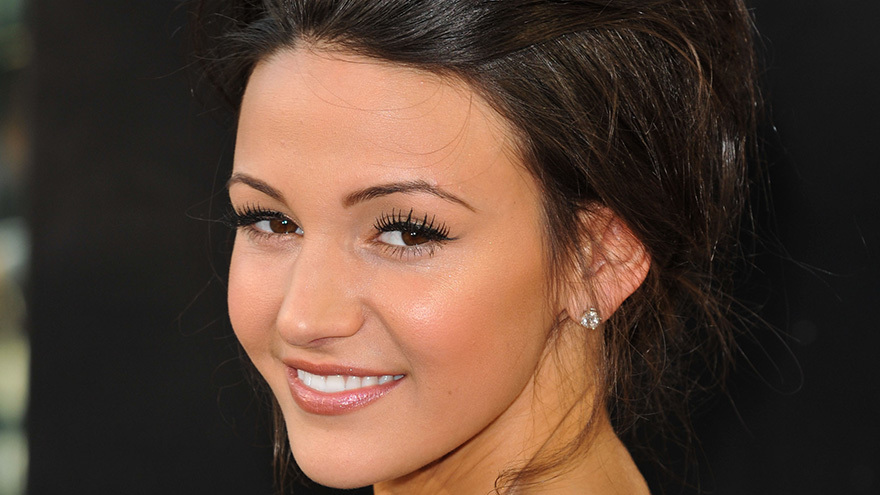 Michelle Keegan Pic: Rex/Shutterstock
Celebrities reveal their skin detox secrets to help kick-start their 2017 beauty routines…
Kourtney Kardashian: feed the skin
"I feed my body and my skin with essential nutrients. The Manuka Doctor Facial Oils are full of delicious natural ingredients, which I apply to my body, not just my face. What you put on your face is just as important as what you put into your body."
Manuka Doctor Replenishing Facial Oil (£19.99, Superdrug), is an anti-ageing formula rich in powerful plant extracts designed to revitalise and restore radiance. Omega rich oils help regain suppleness and elasticity by protecting moisture levels of the skin to help prevent the appearance of fine lines and wrinkles. Skin feels silky smooth and appears more moisturised and luminous.
Miranda Kerr: choose antioxidants
"I like to wear rosehip oil at night. It's full of that many antioxidants and it really worked on a cellular level to rejuvenate the skin – I put it on at night and I wake up glowing."
Try Trilogy Certified Organic Rosehip Oil (£16.50, Holland & Barrett). Essential fatty acids (omegas 6 and 9), fatty acid (omega 9) and vitamins moisturise, soften and smooth, helping restore radiantly healthy skin. Its skin-loving natural actives are highly effective at treating dry and dehydrated skin, ageing skin and uneven skin tone.
Liv Tyler: take a soak
"I have a hot bath with tons of salts and oils. I love Kneipp Joint and Muscle Mineral Bath Salts; they're intense."
Kneipp Joint and Muscle Mineral Bath Salts (£8.95, Feelunique.com). The salts contain valuable arnica extracts and natural essential oils from cabreuva, rosemary and pine. They are made with a high content of pure and natural thermal brine salt and valuable essential oil. Activated by hot water, these enriched salt crystals help build resistance to daily demands and help to exfoliate, tone and increase elasticity.
Michelle Keegan: get your glow back
"My new body moisturiser obsession is good old Bio Oil, I would say it is my must-have product at the min… I use it everywhere, face and body. This small product goes a long way and dries quickly so it's great if you're in a rush… It feels amazing on the skin. I know mums-to-be rave about it to combat stretch marks, but it's such a good all-rounder."
Bio-Oil (£8.95, Boots) is designed to maximise the skin's elasticity, helping to prevent and improve the appearance of stretch marks; it's your little hero in a bottle! It combines some of the most important skincare ingredients including vitamin A and E, essential oils, and unique ingredient PurCellin Oil™.
Jess Wright: apply a face mask
"I like to use a good face mask like the Manuka Doctor ApiNourish Rejuvenating Face Mask and have a relaxing hot bath with candles! I love any exfoliation treatments, massages and a good facial to get me feeling revitalised!"
Manuka Doctor ApiNourish Rejuvenating Face Mask (£49.99, Superdrug) is deep penetrating and contains a unique combination of Purified Bee Venom, moisturising UMF 18+ Manuka Honey, Avocado Oil and Vitamin E. Purified Bee Venom has been clinically proven to work on all levels of the skin, deeply nourishing, stimulating collagen growth and renewing damaged skin cells, helping to reduce the appearance of fine lines and wrinkles. Skin will be left feeling rejuvenated and full of life.
Anya Rubik: target uneven skin tone
"I swear by Weleda Birch Cellulite Oil. It keeps my skin in great condition."
Weleda Birch Cellulite Oil (£19.95, Weleda.co.uk) promises firm, smooth beautiful skin after just one month of regular use. This effective and nourishing oil improves skin tone and appearance to banish cellulite.
Now read Beauty Blunders And How To Fix Them…