New Year Resolutions For Healthy Eyes
---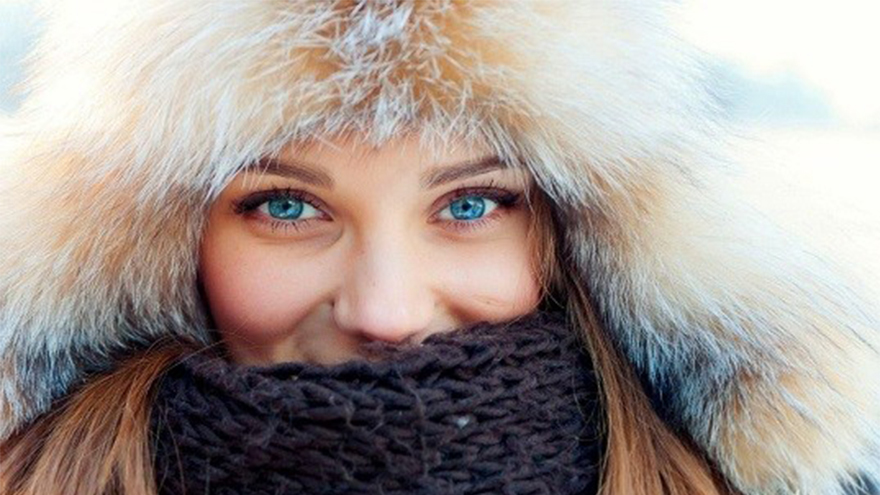 Your eyes need special care in winter too
By Sarah Farrant, Optometrist
While we often think about wrapping up warm to protect our skin in the chilly winter months, we often forget that winter can take its toll on the health of our eyes too!
Dry eye is a common condition during winter. It causes tired, dry and irritated eyes, and many of us suffer with symptoms without realising that there is a solution. Happily there are things we can do to make sure we stay bright-eyed this season.
Sarah Farrant's resolutions to safeguard your eyes in 2017
I will… drink up!
The cold weather and drying radiator heat can lead to dehydration and fatigue. We often underestimate the impact of this on our eyes – redness, dryness and a feeling of grittiness are common symptoms. Regular teas and coffee count towards your fluid intake, but caffeinated versions shouldn't make up your full quota. Try swapping one or more for a cup of hot water with a squeeze of lemon or a sprig of fresh mint.
Resting a warm flannel over your eyes for 10 minutes will also help to release the eyes' hydrating oils.
I will… get an eye test
Most people will visit their dentist every year for an annual check-up, but many of us neglect our yearly visit to the optician. An eye test with a local optometrist or optician checks your vision and sight, but is also important for spotting a range of other conditions like glaucoma or dry eye.
I will… protect my eyes from the elements
The blustering wind and colder weather can have a drying effect on our eyes, causing watery tears to form that run off our eyes rather than hydrating them.
Finding an eye drop that is preservative free, such as Hycosan Fresh™ for mild dry eye (£8.99, Boots) can help prevent and treat watery and irritated eyes.
Hycosan Fresh is suitable for contact lens wearers and contains all natural ingredients. These include Euphrasia, a plant-based extract that's been shown to reduce irritation, and Sodium Hyaluronate which is known for its hydrating properties, ensuring that eyes stay lubricated for longer.
I will… be mindful with make-up
Eye make-up is one of the worst offenders for irritating our eyes and the delicate skin around it. Using hypoallergenic and ophthalmologist-tested products can help, as well as cream eye shadows instead of powders.
Using a specialised wipe to remove eye make-up is also key to preventing irritation. Try OcuSoft Plus™, a moisturising and antibacterial formula that effectively removes oil, debris, make-up and dead skin cells from the eyelids (£9.99, available from Boots).
Products that might help
HYCOSAN FRESH – the newest product in the Hycosan range provides freshness for dry, tired eyes. A preservative-free eye drop with an all-natural formulation, it contains 0.03% Sodium Hyaluronate and plant extract Euphrasia for natural relief of mild eye irritation.
Each bottle contains a guaranteed 300 equal drops and remains sterile for 6 months from opening thanks to its unique bottle design. Suitable for use with all contact lenses. RRP £8.99, available in Boots and all good pharmacies and opticians.
OCUSOFT PLUS – 20 pre-moistened pads with patented "leave on" formulation, to aid with daily eyelid hygiene. As an additional feature OcuSoft Plus contains PHMB and Symdiol, shown to kill Demodex which is thought to be a cause of blepharitis (inflammation of the eyelids).
More about make-up for sensitive skin