Mary's Meals Update
---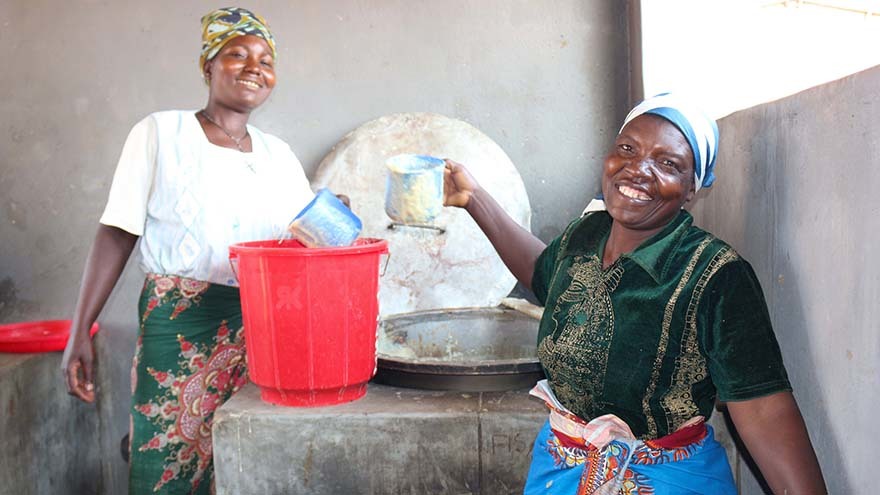 Esme (right) prepares to serve the likuni phala
In recent years, My Weekly readers have given generously to the school-feeding charity Mary's Meals, which provides a much-needed nutritious meal to young people facing hunger and poverty.
The charity began a three-year project in April 2016 to grow and strengthen its work in Malawi and Zambia, the countries on where our recent Helping Hand Appeals have focused. The expansion came as the President of Malawi announced a state of emergency because of worsening food shortages following last year's poor harvest.
Mary's Meals' capacity to respond to the Malawi food crisis was bolstered thanks to the huge public support for its UK Aid Match backed campaign at the end of 2015. Match funding from the UK government is covering the annual feeding costs of 61,116 children in 103 of the new schools.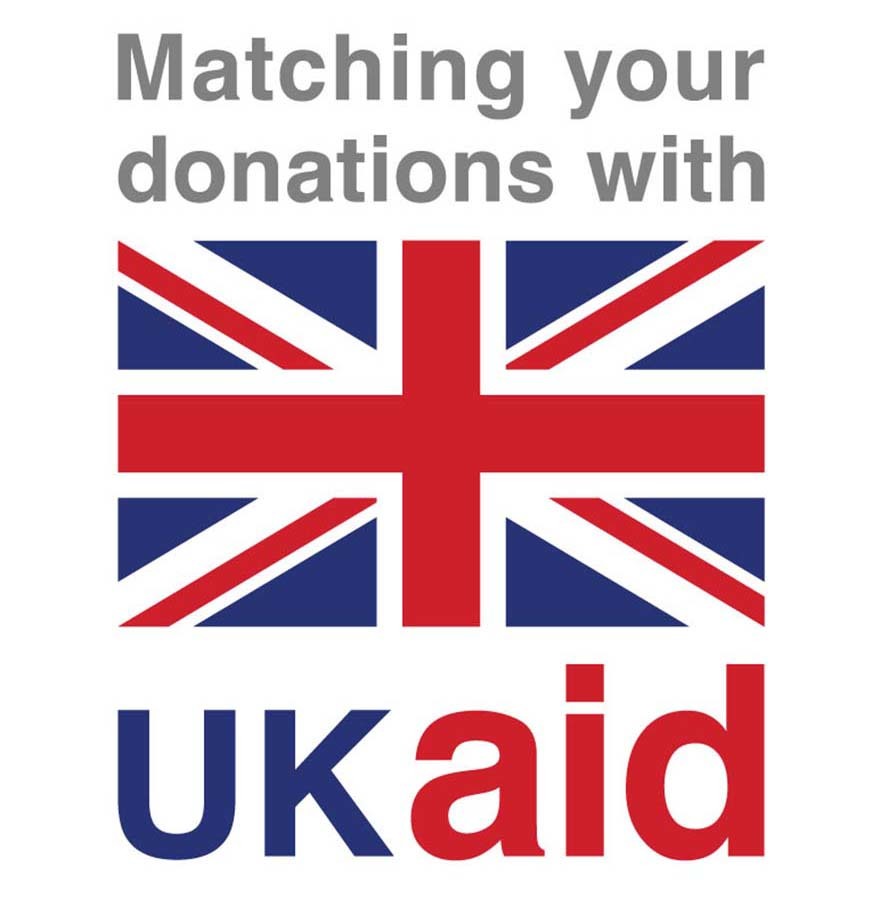 UK Aid Match funding is also being used to cover the annual feeding costs of more than 160,000 children who were already relying on Mary's Meals in Malawi and Zambia, and to provide additional training for volunteer cooks in both countries.
One such cook is 52-year-old Esme, who volunteers her time to prepare likuni phala (vitamin-enriched maize porridge) for the children at Mudi Primary School in Malawi. Sadly, both of Esme's own children passed away in childhood, but she is determined to help ensure that other children from her community have the chance to learn.
 I felt it necessary to do my part in developing the community. I feel it is my duty and within my capacity to do so too by doing my part and volunteering to cook the phala. I love the community spirit the volunteering has created between the women from different villages and the porridge is making the children look healthy," Esme said.
The mug of porridge the children receive from Mary's Meals volunteers every day they attend school provides vital nourishment, especially at a time when many families have run out of food at home.
Fourteen-year-old Fyness Mdala is a confident, articulate young lady who lives with her grandmother, having lost both of her parents when she was just six.
Fyness said, "My grandmother has been going begging for food. We depend on what she receives from well-wishers and if we can't find any food we go hungry for one or two days. At those times the phala is the only meal I will eat. If the Mary's Meals porridge wasn't here, I would have quit school. I wouldn't be able to concentrate in class on an empty stomach."
Mary's Meals is currently supporting more than 1.1 million of the world's poorest children with nutritious meals every day they attend school. It costs just £13.90 to feed a child with Mary's Meals for a whole school year.
Magnus MacFarlane-Barrow, founder and chief executive of Mary's Meals, said, "In the challenging times we are facing today, school feeding is more important than ever to provide children with essential sustenance, stability, and hope for a better future.
"The generosity of Mary's Meals supporters and the wider public, combined with UK Aid Match funding, has enabled us to reach many more children who, without Mary's Meals, would be out of school today."