Don't Get Bitten This Summer!
---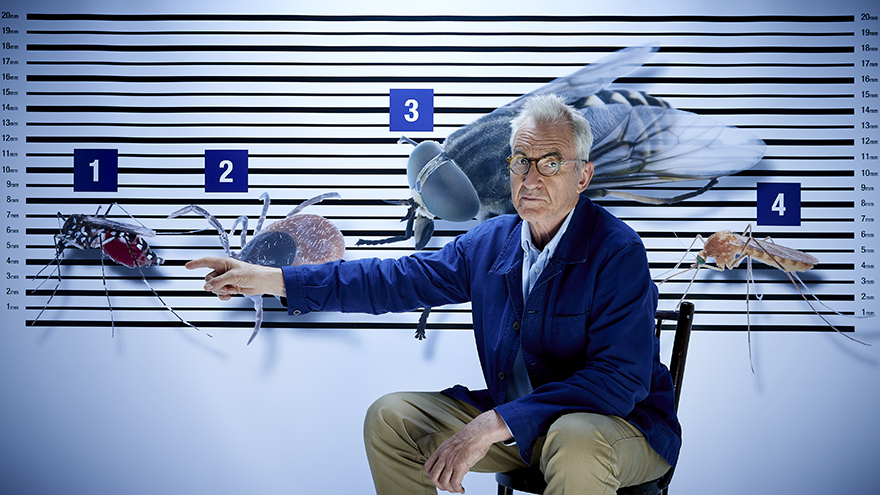 With increasing numbers of British holiday makers choosing to travel to long haul locations, coupled with up to 34 different types of mosquitoes in the UK, Boots UK knows that Brits are getting up close and personal with biting bugs. As part of its mission to champion everyone's right to feel good, Boots UK has teamed up with the London School of Hygiene & Tropical Medicine to help raise awareness of the simple steps people can take to help beat the bugs this summer.
Boots Pharmacist Angela Chalmers comments: "Biting bugs need to be taken more seriously when it comes to trips abroad, with mosquitoes from more far-flung, exotic locations being responsible for passing on mosquito-borne diseases such as malaria, dengue fever and Zika virus disease. However, biting bugs are also prevalent in the UK. Although mostly harmless, bites can still be irritating and put a preventable dampener on your summer."
James Logan, Professor at the London School of Hygiene & Tropical Medicine, explains: "We've carried out research revealing that 74% of travellers head to tropical destinations without seeking health advice and of those surveyed 60% said they don't use insect repellent when travelling. Knowing this, it's unfortunately not surprising how often we see people returning from trips abroad with tropical diseases such as malaria – in 2015 alone, 1,400 travellers were diagnosed with the disease after returning to the UK."
To encourage people to take travel health more seriously, Boots UK has teamed up with British actor and Malaria survivor, Larry Lamb, who talks about his own experience with biting bugs: "I contracted malaria after a visit to Senegal a few years ago. Despite taking antimalaria tablets before and during my trip, I didn't finish my course when I got back to the UK as I just assumed I would be OK. It was weeks later when I was properly diagnosed, by which point the disease had damaged my hearing and I ended up being admitted to hospital from other complications."
 
Boots Pharmacist Angela Chalmers offers her expertise on protective measures to help you stay healthy wherever you go this summer:
"Be Mindful of Malaria: Malaria is found across the world, so it's worth taking advantage of the Boots Malaria Prevention Service, available in over 2,000 stores and online, which can provide you and your family with suitable malaria prevention without the need to see a GP.

Useful tools: Last minute package deal to a dreamy instagrammable location packed full of activities and adventure? Great – but don't forgot to check before you go what you might need to be vaccinated against. The Boots Online Quick Check Tool is a quick way to check which vaccinations should be considered.

Get protected: Keeping insect repellent handy is one of the simpler ways to stay protected this summer. Unfortunately, no matter where you go, it's often hard to avoid the menace that are mozzies. To help reduce your chances of being bitten, use insect repellent containing DEET, cover your arms and legs with suitable loose fitting clothing and in areas where there is a disease risk use a mosquito net that's been treated with insecticide. The Boots Soltan Protect & Repel range of sun protection also contains repellent to help protect against insects in non-tropical locations.
Sort insurance: One final thing to think about before jetting away is travel insurance. Make sure you have the right level of cover to suit your travel needs!"
 
Larry Lamb comments, "Summer holidays and days out are such a valuable way to spend time with family and friends but insect bites can take away the enjoyment, whether at home or away. That's why I've teamed up with Boots UK to raise awareness of the importance of seeking health advice from your pharmacist about how you can help to protect yourself from biting bugs in the UK and abroad."
For personalised travel advice, the Boots Travel Vaccinations and Health Advice Service provides a bespoke risk assessment on your local high street to help you understand which vaccinations you should consider and, if needed, which antimalarials are suitable for you. The risk assessment is free and convenient appointments are available at evening and weekends to ensure you can enjoy every summer moment. Available in over 270 stores nationwide, the service offers a range of vaccinations and antimalarials as well as advice on sun protection, bite avoidance measures, medication and other protective measures for travellers this summer.
Boots Repel Maximum Wipes Tropical Strength, £5.95
     Ideal for travel use
     Effective protection against mosquitoes
     Scientifically proven
     15 wipes in individual sachets.
Contains 50% DEET for effective protection against mosquitoes. Suitable for tropical areas with a higher risk of malaria and insect transmitted diseases. Use biocides safely, always read the label before use.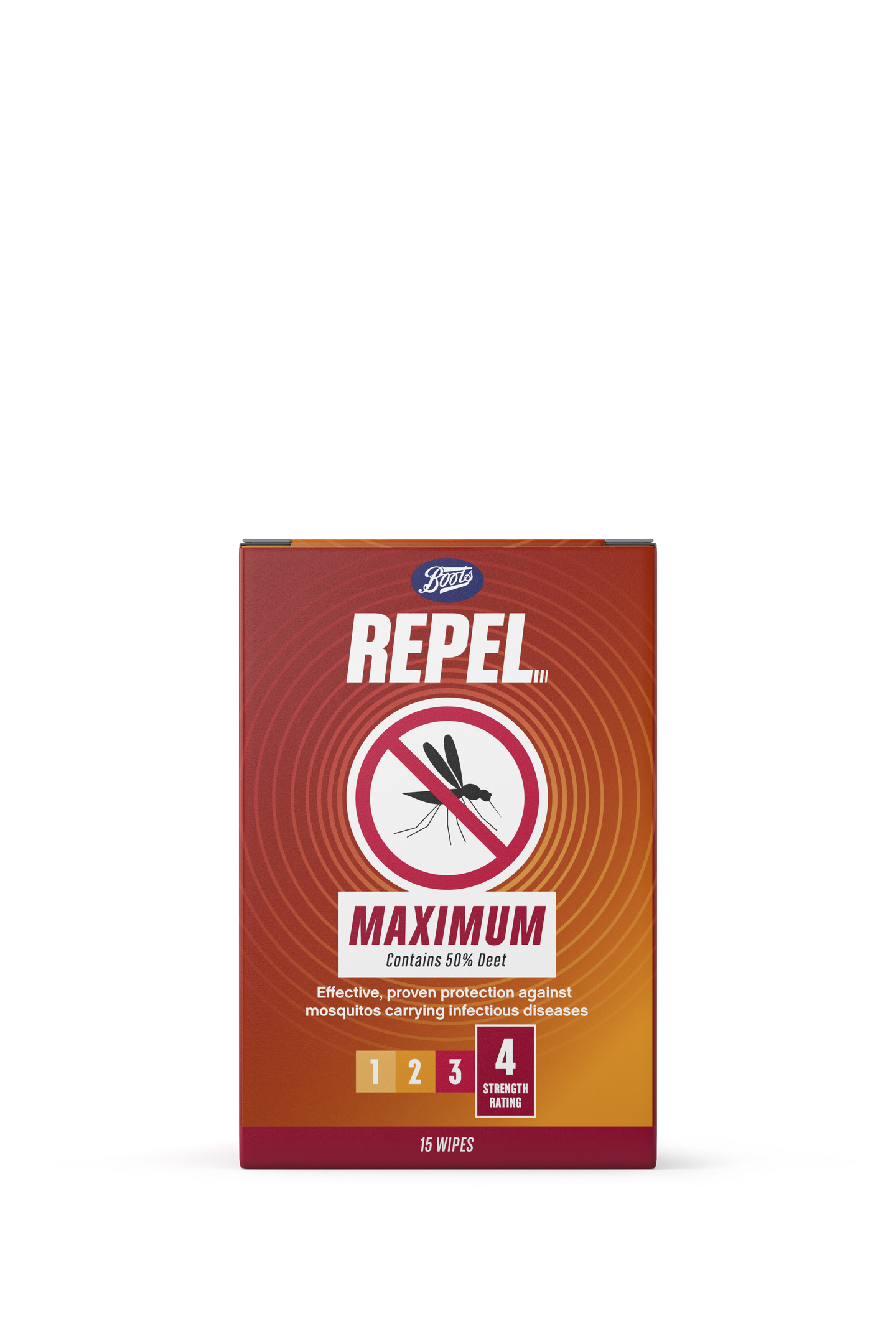 Boots Repel Maximum Pump Spray 50% DEET, £8.49
     Contains 50% DEET.
     Effective protection against mosquitoes for up to 6 hours in tropical location, 8 hours in non-tropical location
     Suitable for tropical areas with a higher risk of malaria and insect transmitted diseases.
     Suitable for adults and children over 2 years.
     Not suitable for children under 2 years.
Use biocides safely, always read the label before use.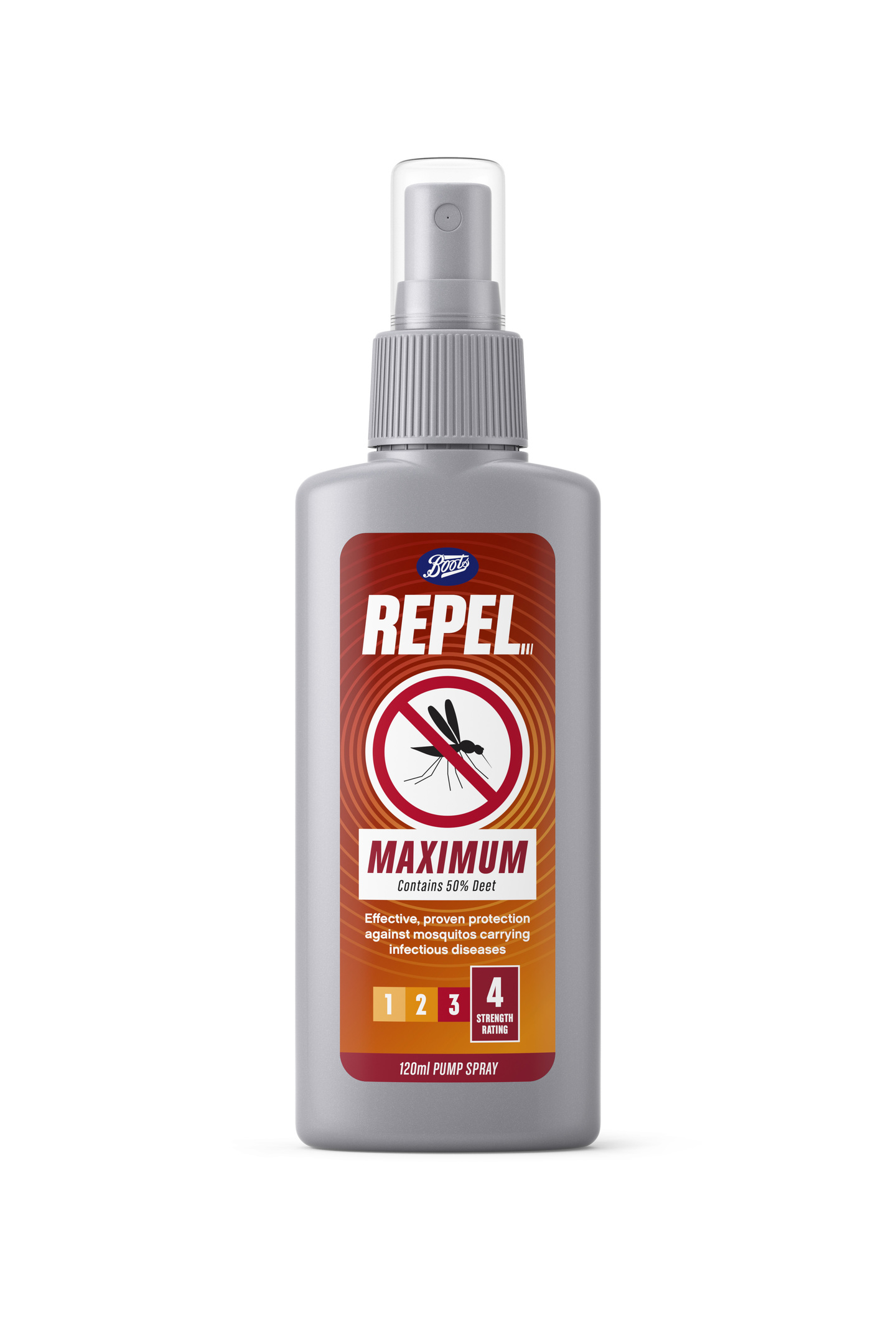 For more holiday healthcare advice . . .