How To Pack Your Car For A Holiday
---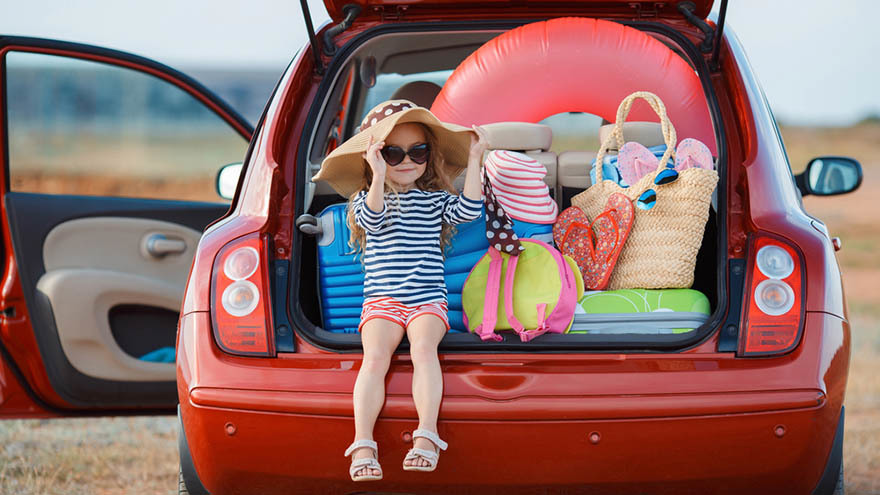 Pic: Shutterstock
Going on holiday can be a hassle – the stress usually starts with organising your luggage, deciding what clothes you're taking and electing a babysitter for the family pet. If you're going on holiday with your car, however, it can make things even more complicated. After all, the last thing you want to find on the morning you leave is your luggage doesn't actually fit.
To help make your holiday packing a little easier, independent car buying website carwow's Motoring Expert, Mat Watson, has put together his top five tips on how to pack your car.
1 Know your boot
Knowing your boot's rough dimensions can help you gauge whether your luggage will actually fit. You also need to consider what items you might want to take to work out if it's even feasible. If you have a young baby, for example, you probably have enough accessories to start your own shop, so you need a boot big enough to fit everything.
Make sure anything you don't need is taken out the boot and stored somewhere else, to free up space for necessary items and marginally reduce your fuel consumption.
If the boot alone just won't do, a roof rack with a box may be the key to fitting everything in.
2 Practise Packing
The way you load luggage into the car can be crucial. The motto is – always make sure larger items of luggage go in first, otherwise you could have wasted space where smaller items could be crammed in. So big suitcases on the bottom, and handheld luggage on top – simple!
Make sure though that your rear windows aren't blocked up with large items and nothing loose could go flying around the cabin and distract you or, worse, cause injury to occupants. Everything needs to be secured, with no obstruction to the driver's visibility.
3 Vacuum To Victory
Don't do packing light – vacuum pack the belongings in your suitcase. Vacuum bags are available from most supermarkets and will make a huge difference. Simply pop your clothes in one, attach your vacuum and suck out that space-sapping air. What's more, it reduces the space clothes take up by more than half . . . so you have an excuse to pack twice as much!
 4 Be Ruthless
Ask yourself while packing – do I genuinely need that item? Are ten pairs of shoes and the pillow from home really essential? You need to be ruthless so you're left with more room for the things you do need to take.
5 Get Creative
Make the most of hidden space. The gaps under the seats, in the footwell and in the glovebox, to name but a few, are all fair game for the ambitious holiday-maker. You'd be stunned at the amount of luggage that even small cars can swallow if you make use of all the available space.
For advice on how to take the perfect holiday selfie . . .