Life and the Wadhams returns to My Weekly
---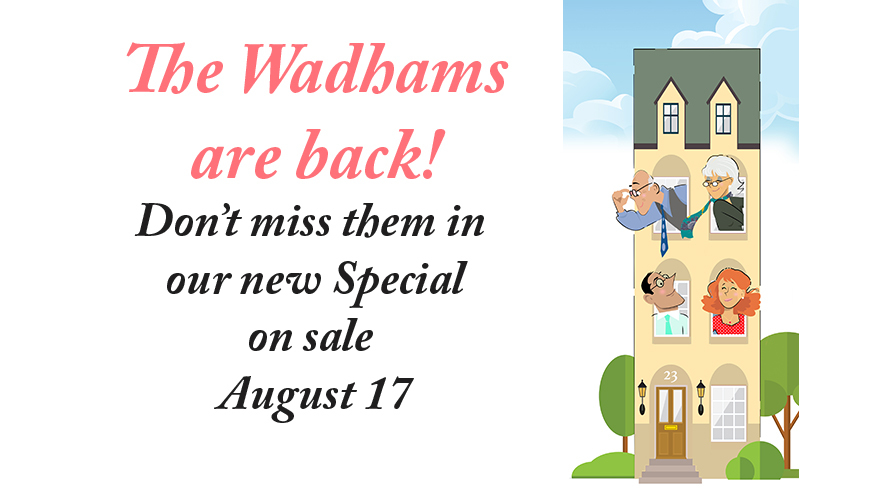 Way back when Coronation Street had just begun on TV, My Weekly was launching its very own family soap in the weekly magazine!
Life and the Wadhams, written by E.M. Holland, began in March 1961 and ran for almost 30 years, finishing in February 1989.
Newly-married Mike and Polly Wadham were the stars of the show. Then gradually more characters were introduced. There was crabby Aunt Clara, who occupied the granny flat at No. 23 Elderslie Terrace where the couple finally settled; Polly's parents, Victor and Gwen; and the couple's colleagues and friends.
A traditional family – Mike went to work while Polly stayed at home – the couple were soon welcoming three children, Jonathan, Drew and Jane (Pinky) into their lives along with a succession of dogs, cats, hamsters and goldfish.
Laugh and cry along with the family
Over the years they got up to all sorts of adventures, some fun, some thrilling, some sad, but always interesting as their lives reflected so many facets of readers' own experiences. We laughed and cried along with them as the newly-weds settled into their marriage, the children grew into lovely adults and old friends came and went.
By the time the series ended, Mike had gone from accounts clerk to estate agent to antiques dealer, with his own shop, while Polly had found interests outside the home, including volunteering at Meals on Wheels.
Jonathan had married Anne and they were expecting their first child. Drew was studying to be a vet and Pinky had just got engaged to Jim Clark.
Life couldn't be rosier.
Retains the charm of the original series
But what are the Wadhams up to now? We've been asked so many times to bring the family back that we've decided to update the series for a whole new generation!
Written by our own fiction editor Karen, our new Life and the Wadhams retains the charm of the original series, but firmly placed in the 21st century.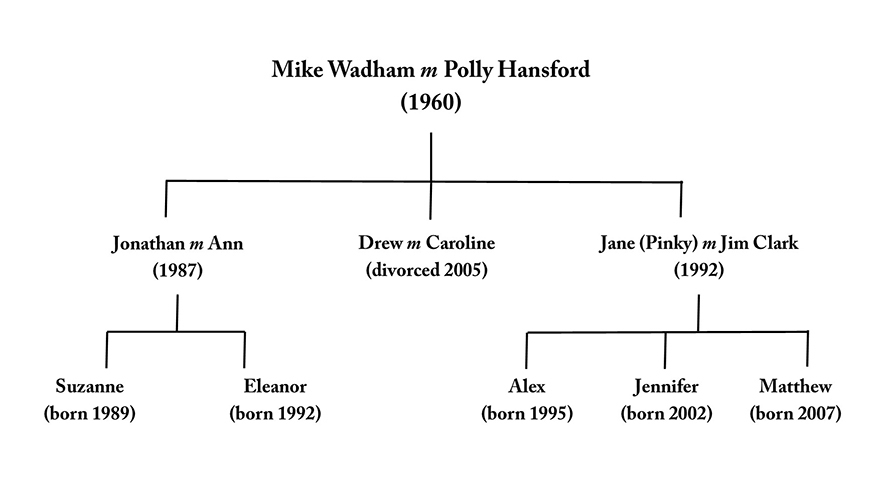 The focus remains on No. 23 Elderslie Terrace. Mike and Polly are still very much with us. Jonathan and Anne live abroad but their daughters Suzanne and Eleanor are living in the UK.
Drew is now a successful vet, but, oh dear, his private life! He married Caroline, the glamour puss who led him such a merry dance, but they're long divorced. How Polly would love to see him settled.
Pinky and Jim have a solid marriage and three lovely children, Alex, Jennifer and little Matty, their "afterthought", a whirlwind of a child who keeps grandpa and grandma Wadham on their toes.
They'll be appearing in the Special each month, starting from Special No. 31 (on sale August 17). We hope you'll join us in enjoying all their up-to-date adventures – and please do let us know what you think of the stories.
Click here to read the very first episode of the Wadhams from March 1961 – and don't forget to pick up your copy of Special No. 31 to meet the family again.