What's On Your Bucket List?   
---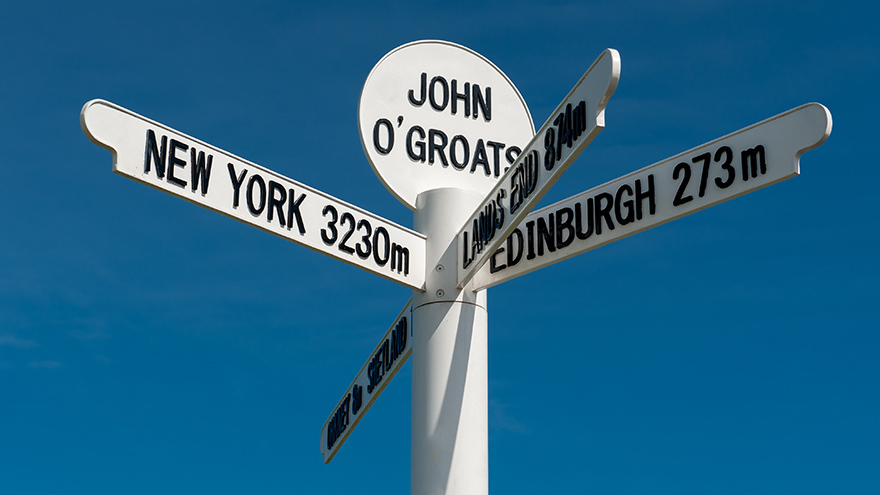 A new report out today has revealed Scotland is a top destination on Britons' UK bucket list – as 10 Scottish locations and experiences make the nation's top must-do wish-list.
Visiting the Isle of Skye, climbing Ben Nevis, searching for Nessie, attending the Edinburgh Tattoo and taking a selfie at John O' Groats are just some of the Scottish activities Britons have on their UK Bucket List.
Travelodge, who operates 548 hotels including 42 hotels in Scotland, surveyed 2,000 adults to obtain their views on the importance of having a bucket list – and it reveals 60% of respondents claim having a bucket list is good for their wellbeing as it keeps them focused and gives them personal goals to achieve in life.
The average bucket list contains at least 16 adventures adults want to experience in their lifetime which will take them around 11 years to accomplish.
Interestingly, a fifth of British adults with a partner reported that having a bucket list is good for their relationship – as sharing a bucket list experience brings them closer together.
Scotland made a strong impact on Britons' must-do wish-list, with the following Scottish destinations and experiences all making the nation's top 50 listing.
1.     Taking a tour of the Isle of Skye
2.     Attending the Edinburgh Tattoo
3.     Exploring the Shetland Islands
4.     Taking a selfie at John O'Groats
5.     Visiting Edinburgh Castle
6.     Searching for Nessie at Loch Ness
7.     Trying a fried Mars Bar
8.     Climbing Ben Nevis
9.     Exploring the white sand beaches of The Hebrides
10.   Whale watching in Orkney
Here are the top 20 activities making up the list for Scots and the rest of the UK – and it seems the whole country agrees on the top 2!
Top 20 – Are Any On Your Wish List?

Shakila Ahmed, Travelodge spokeswoman said:
 The allure of Scotland's natural beauty and fascinating history is a must for any bucket list but it's great to see so many Scottish locations and experiences make the nation's top 50 bucket list."
And something further afield – 5 Reasons To Visit Cape Town…