Swollen Feet? We Can Help!
---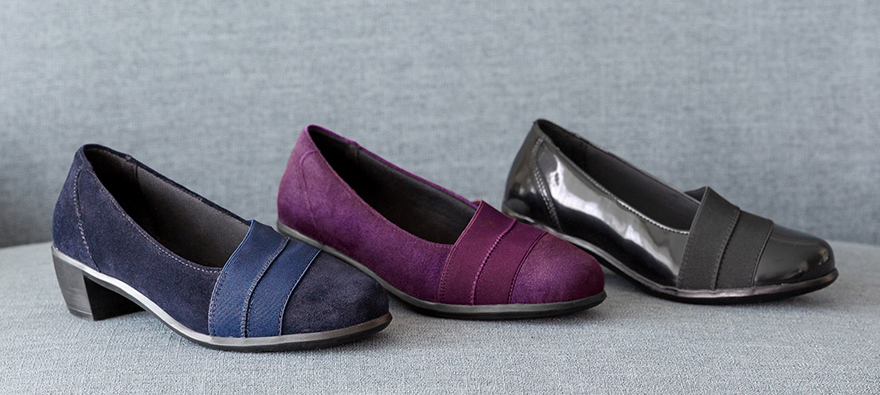 Many women suffer with swollen feet, but it's not often talked about.
We all know that taking daily exercise is good for the circulation, but if our footwear pinches due to swelling, going for a walk can be painful. If your footwear is no longer comfy, it's time to find styles to help you lead an active life in comfort.

Perfect for exercising
The sporty-styled Move shoe protects knee and ankle joints when you're on the go. Created for ladies with swollen feet, it has a cushioned footbed and a lightweight, super-flexible sole that moves with the natural motion of the foot.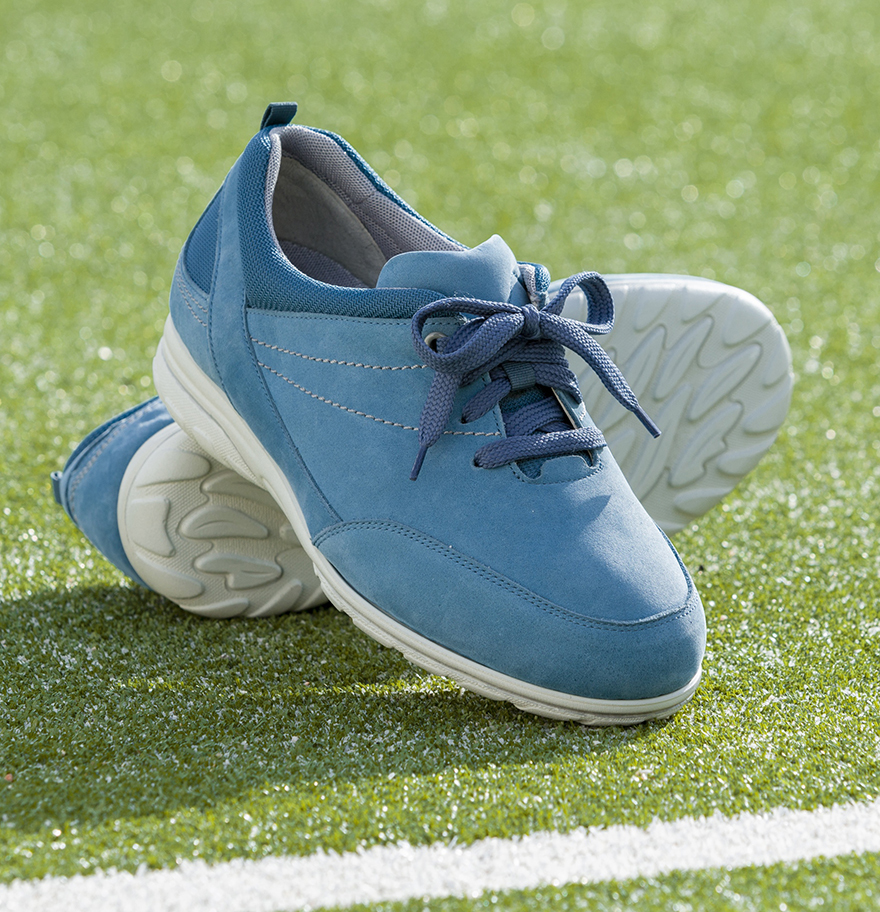 The Move shoe comes in Dove Grey, Jeans Blue or Navy, priced at £72.00 (or £60.00 if you qualify for VAT relief due to a chronic medical condition which causes swollen feet).
What about a night out?
Sporty shoes are great for exercising, but special occasions call for an elegant look. If you need feminine footwear for swollen feet, the new Zara shoe could be for you. This stylish court has an elastic front which gently stretches for an exceptionally comfy fit. It also has a cushioned footbed which can be removed for extra depth, or to allow for your own orthotics. Zara comes in Black Patent, Navy Suede or Plum Suede, priced at £72.00, or £60.00 if you qualify for VAT relief.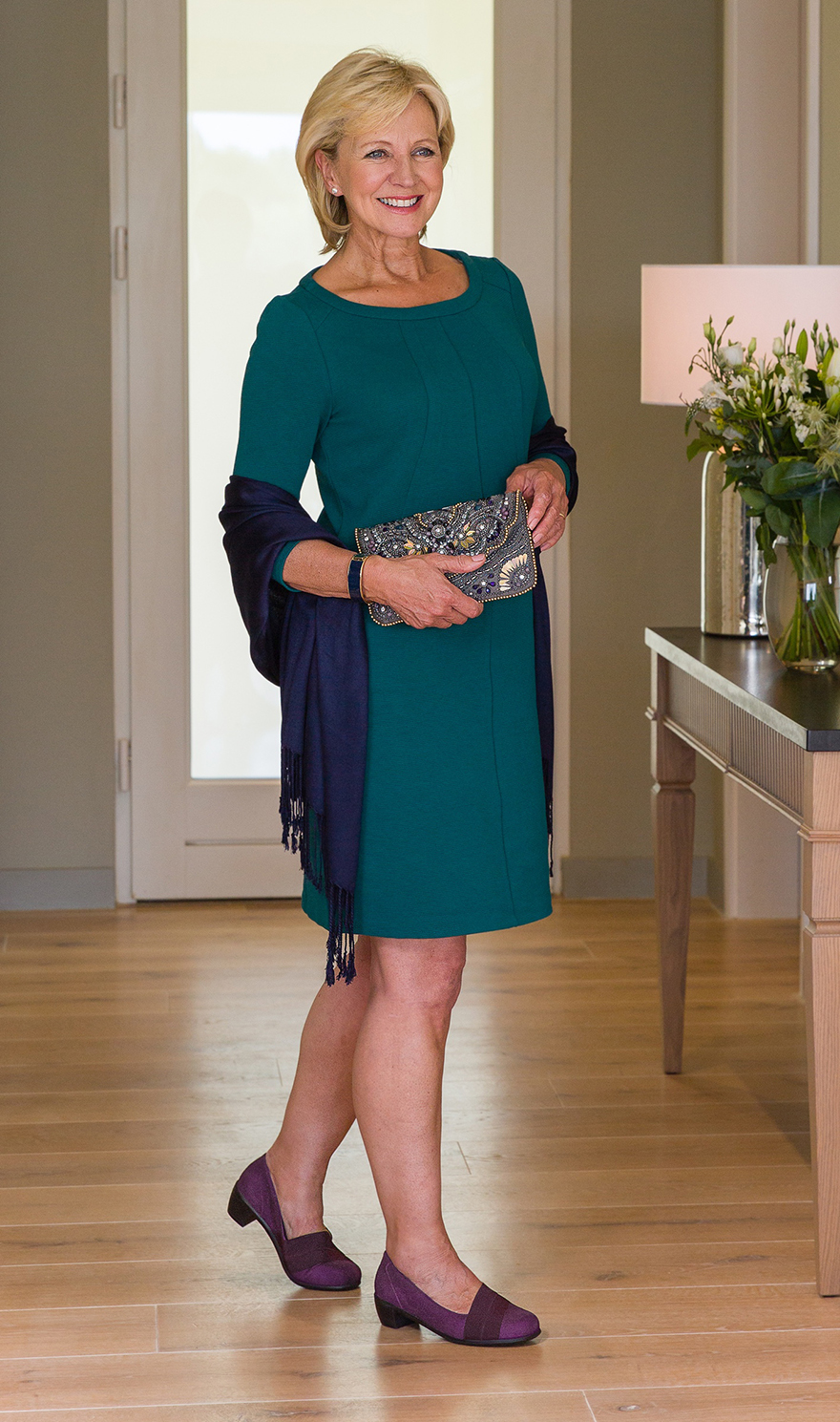 A cosy night in
When you get home it's important to put on a slipper that's supportive as well as comfy. The Scandinavian-style Frieda slipper is made with pure, 100% wool to cosset your feet in softness. Designed to provide excellent support for swollen feet, this slipper has a secure, adjustable, touch-fastening strap.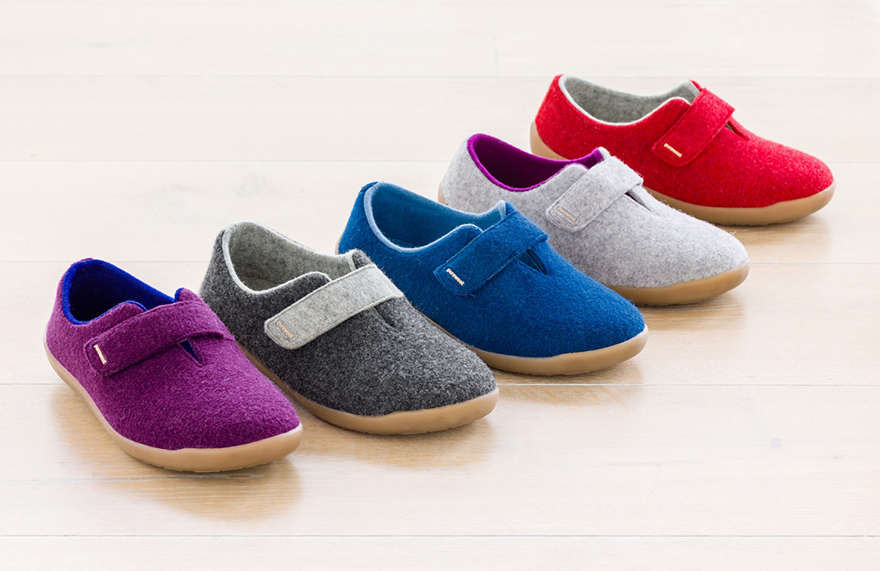 The Frieda slipper comes in Aubergine, Charcoal, French Navy, Light Grey or Red, priced at £70.00, or £58.33 if you qualify for VAT relief.