Outdoor Living Tips for Autumn and Winter
---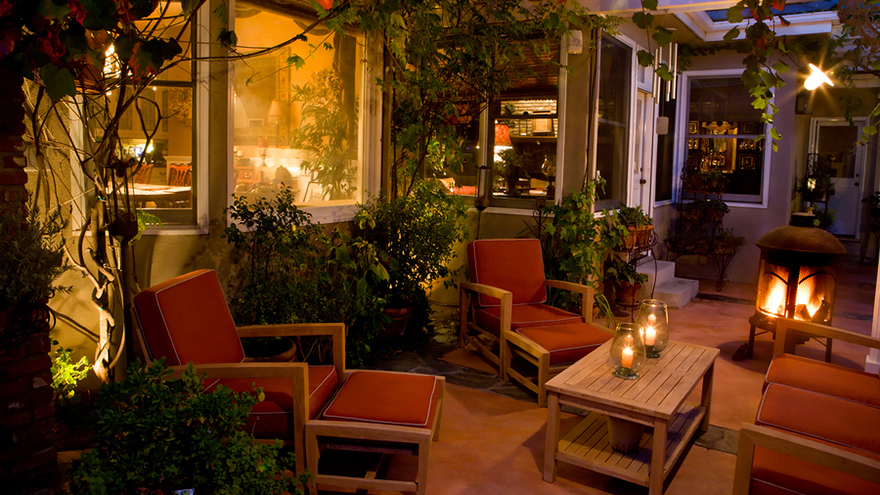 By Oak Designs Co
With autumn well and truly taking over the country, it's time to say goodbye to long summer days and the activities that come along with them. One of the best things about summer is the amount of time we are able to spend outside. From sipping morning coffee on the back porch to dining al fresco on balmy summer evenings, extending life outdoors is one of the things we miss most as we move into the colder months.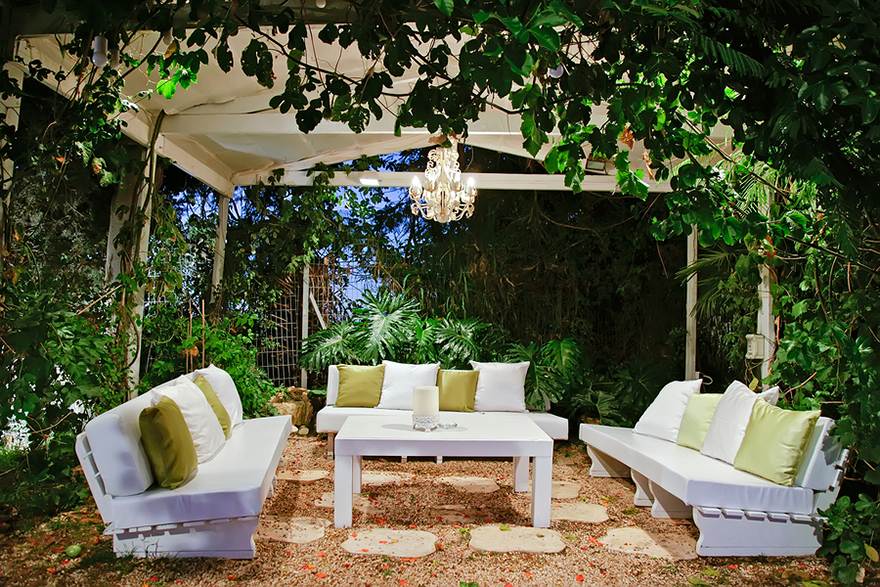 Just because summer is over doesn't mean you have to stop spending time in your garden, though. From quick, low budget fixes to large scale projects, we have tips for everyone that will enable you to spend more time outside this autumn and winter.
Cosy Seating Areas
During the summer, you're likely to keep your patio tables and garden furniture out in the sunniest areas of the garden. In the autumn and winter, however, these areas are exposed to the elements. Start by moving your furniture to more sheltered areas, such as under the patio or against the wall of the house. This will keep them dryer and offers you more shelter while using them during the colder months.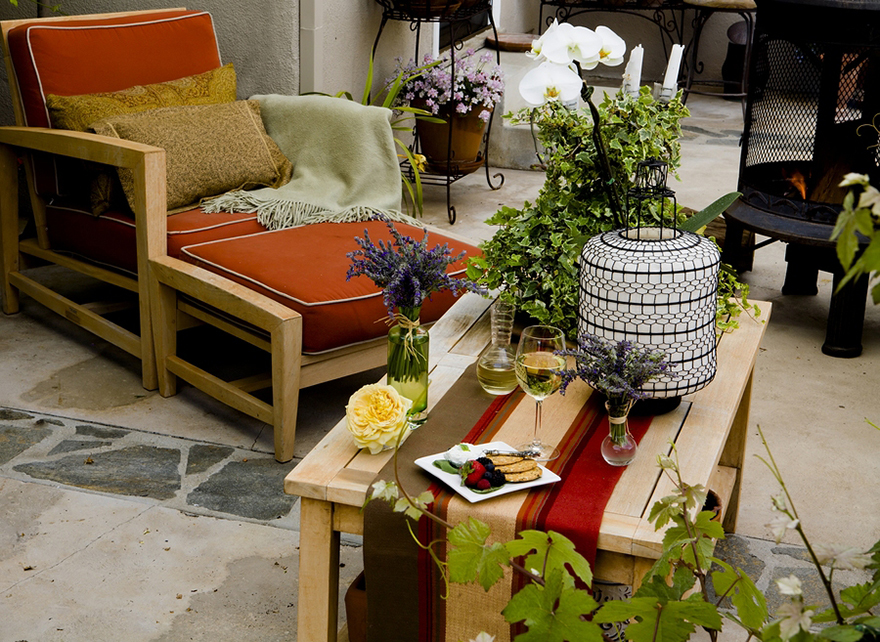 If you don't have a covered area such as a patio in your garden, it is possible to buy weather-resistant furniture, and even some items that come with their own shelter. Swings with included canopies are not only a great way to stay cool from the summer sun by resting under the shade, but they also provide cover from the elements during autumn and winter. For the ultimate sheltered outdoor relaxation seating area, you could opt for a luxurious garden daybed. Can't you just see yourself cosying up with a book and wiling away a wintry afternoon in this spot?
Add a Heat Source
Your most powerful ally against the cold is, of course, a source of heat. What's more cosy than gathering outside in the evening around a roaring fire? When it comes to heating options for the back patio, you're spoilt for choice. An easy addition like a chiminea or firepit will instantly cosy up the patio and add a welcoming atmosphere.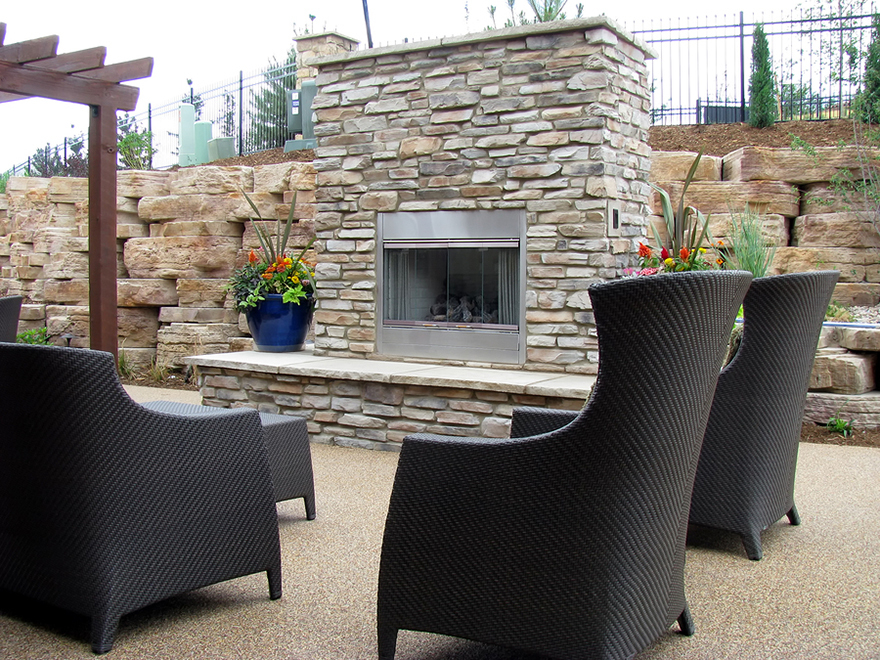 Another option is a patio heater, similar to those that you see in outdoor dining areas at restaurants. If you're really looking to make the ultimate outdoor area that's usable year-round, building a permanent outdoor fireplace might be the best way to go. This is not only a practical way to add a heat source to your garden, but also style and character to any outdoor space.
Provide Shelter
The best way to ensure that you can continue using your outdoor space during the colder months is to provide shelter against the wet and cold. DIY options like building a simple pergola can provide a small amount of shelter, or you could go with a pop up gazebo – the bonus with this is that you can assemble and unassemble as needed. A large garden parasol also does the trick, while looking modern and stylish.
If you're after a more permanent and weather-proof addition, a gazebo or even a garden room might be the best option. These are both definitely big impact additions, but they are truly effective at allowing you to use your outdoor spaces no matter what time of year it is.