Want A Better Night's Sleep?
---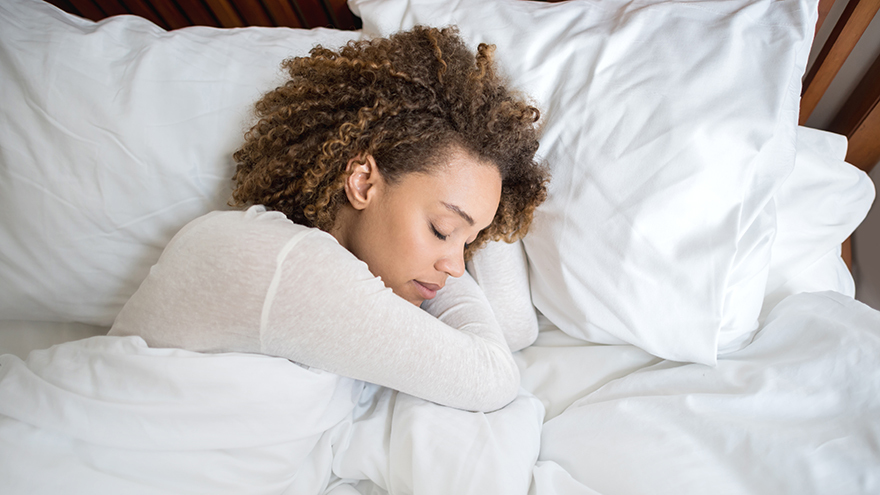 It's extremely common to be kept awake at night by worries and doubts, but this can lead to regular bouts of sleep loss which can have a negative impact on our wellbeing. After finding that the average British adult loses one full night of sleep each month to worrying, Swinton Group has worked with The Sleep School to share some top tips on the key to getting a good night's rest. 
Control the controllable
If you're losing sleep due to nagging doubts, start by making a list of the worries you CAN control and take small steps to resolve these. By making a conscious effort to address these you'll feel more productive and confident, giving you peace of mind at bedtime.
Learn to let go
If you find yourself overcome with worries outside of your control, certain techniques can help you let them go. Take the practise of mindfulness for example, which teaches you to identify your worries and gently release them. Have a go by closing your eyes and focusing on the movement of your breath. If your mind wanders to a negative thought draw your attention back to breathing.
Keep active
If you don't already, start exercising on a regular basis. Working out releases so-called "happy hormones" endorphins, which help mental and physical relaxation, creating a calmer state of mind before bed and ultimately leading to a deeper sleep.
A problem shared
Scientists have found that verbally sharing your problems moves thoughts from the stressor part of the brain to a more rational one. Talking through problems with your partner, friends or family will make you feel calmer and you'll find it easier to sleep.
Regular sleep
It's important to keep your internal body clock in order so you can fall asleep quicker and more deeply. If possible, go to bed at the same time every night and keep your alarm on every day, even during the weekends!
Avoid blue light
Blue light from your phone, tablet or laptop increases cortisol, the waking hormone. This makes you feel more alert and means you will take longer to fall asleep. Even if you feel the urge to give your phone one last check, resist temptation and switch off all your gadgets at least 30 minutes before going to bed.
Stay in bed
Although it's tempting to get up when you're finding it impossible to switch off, you're better off staying in bed and resting your valuable energy. Mindfulness comes in really helpful too as it helps to promote a state of calm quiet wakefulness, moving you gently towards sleep.
Make sleep a priority
Put sleep first in your daily routine. Easy changes to make include; switching caffeinated drinks to herbal alternatives after 2pm, reducing alcohol consumption in the evening and leaving at least two hours between eating a heavy meal and sleeping.
A cosy haven
Do all you can to create the perfect sleeping environment. Your bedroom should be cool, comfortable, quiet and dark. If necessary, turn down the central heating, buy ear plugs and install black-out blinds.
Label your worries
Categorising your worries will reduce anxiety and help you take control. You could start by giving each nagging doubt a label, such as "Work", "Health" or "Money". When a thought unexpectedly arrives in your mind, act quickly and divert it to a mental storage system, focusing your attention back on what you were doing.
To find out what to eat for a good night's sleep . . .