The Big Interior Trends for your Home in 2018
---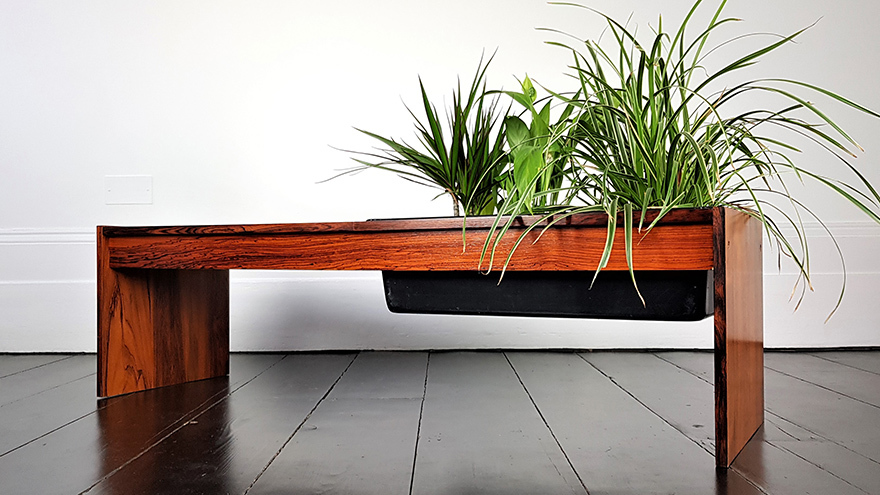 Want to bring your home bang up to date in 2018? Re-inventing your home doesn't have to cost the earth, it's all about picking out a few pieces that can transform the look, or decorating with the latest colour trends…
Some of the nation's best interiors experts will be speaking at the hugely popular London Art Antiques & Interiors Fair that will be returning to London ExCeL this weekend, January 12-14, 2018.  Here's a snippet of what they believe will be big in 2018…
Eclecticism
Antiques Expert Mark Hill says, "Eclecticism is the new minimalism – mixing and matching seemingly disparate pieces together to build a unique and individual look that defines you, making your soul sing.  Quirky is cool.  1970s Italian goblets on a sideboard from the 1790s?  A collection of Victorian transfer-printed and guilt plates arranged asymmetrically on a stark chalk-white wall?  Why not?"
Scandi Design
"Home-owners should turn their attention to less prevalent blonder woods such as ash and oak from prestigious Scandinavian designers such as Moller and Wegner," says Clare Pascoe, Interior Designer.  "The lighter tones of these pieces juxtapose well with pastel colours and dark walls."
Bold Colours
Clare Pascoe says bold colours for walls will continue to be big this year.
"In 2018 the trend for dark walls will continue, but the new 'monochromatic scheme' will exclude black and revolve around almost black blues and greens contrasted with crisp white or pastel walls to combine in a look that I refer to as Scandi-noir.  Pink shades will remain on trend, but will shift towards tones of peach and apricot."
Chinoiserie Chic!
Toma Clark Haines, CEO of The Antiques Diva & Co says, "More and more Asian antiques are taking places of prominence in people's homes as the design world looks East for inspiration.  As interiors become more minimal, clean lined Asian antiques are a perfect way to add patina without creating visual cacophony.  I'm seeing, for the same reason, a rise in Art Deco furniture as well as empire style chests of drawers.  People want the gravitas of antiques even in modern décor."
Green Interiors
In 2018 people will become more environmentally aware and antiques will rise in popularity due to buyers' desire to be more sustainably responsible.  Clare Pascoe add, "People will be turned off buying products that date quickly or are not made to last.  They will want to invest in timeless, classic brands that have a history and a long future."
Toma Clark Haines agrees. "As the green movement becomes de rigueur, repurposing and re-using remains en vogue.  Antiques are green, and as millennials catch the wave of this realisation, I predict by the 2020s, antiques will become the next 'Ikea' – the go-to choice for the first homeowners decorating their space."
Where and When?
The London Art Antiques & Interiors Fair takes place at ExCeL London, January 12-14.  It will be open from 10am-6pm Friday and Saturday and 10am-5pm Sunday.  It will take place in Halls 9-11, using Entrance N5 and visitors are advised to take the West Entrance and Custom House DLR Station.
Tickets will be priced at £16 on the door and £12 in advance, but we have FREE tickets of My Weekly readers –https://www.artantiquesinteriorsfair.com/myweekly