Top Tips To End Nuisance Calls
---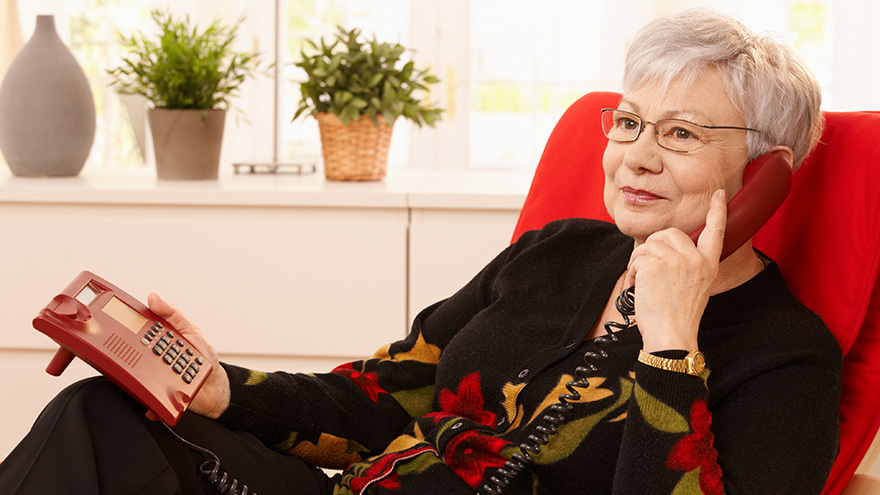 Pic: Istockphoto
Unwanted calls are killing our landlines as 6 in 10 claim to ignore the phone ringing… so what can you do about it?
Nothing is more frustrating than when you are enjoying time with the family, or watching your favourite show, and the phone rings. After dropping everything, you then discover it's a sales call that you have no interest in.
A recent survey revealed that a huge 61% of Brits are now ignoring their landline calls to avoid unwanted sales or scam calls. The average Brit misses at least one important call a month because they've tried to avoid speaking to an unwanted caller. Over the course of a year, this potentially represents a staggering 300 million potentially important calls being missed across Britain.
Despite our growing reluctance to even cross the room to see who's calling, 70% of Brits claimed they would return to answering the landline if they had a feature that blocked unwanted calls. TalkTalk has listened and stepped in to combat nuisance, sales, scam and silent calls by launching CallSafe, a simple, free solution that puts customers back in control of their home phone, so they only speak to the people that matter.
Consumer champion Angela Rippon, who is helping TalkTalk launch CallSafe, says,
 The number of unwanted calls we receive on a daily basis has reached a ridiculous level and it's clearly starting to impact on our relationship with our landlines. The result is that important calls are being missed.

I have regularly been on the receiving end of unwanted calls myself and have encountered many people who've been left deeply frustrated after missing important calls. It's great that TalkTalk is taking the lead in helping to protect its customers with CallSafe and empowering them to pick up their landlines again."
Top Tips To End Nuisance Calls
Don't consent to being contacted – Look out for tick boxes that request consent for your details to be passed onto third parties. If you do not want other companies to contact you, make sure you haven't ticked the box.
Register your number with Telephone Preference Service – Your number will be added to a list of numbers that don't want to receive sales and marketing calls.
Report it to ActionFraud – Scams usually involve people being tricked into giving money. If you think a caller is trying to run a scam, you should report it to ActionFraud.
Use products from your service provider to block specific numbers – TalkTalk's new CallSafe blocks unwanted numbers by automatically checking the number to make sure it's someone you want to hear from. For more information visit: TalkTalk.co.uk/aboutcallsafe