Are you more loyal to your energy provider than your previous partners?
---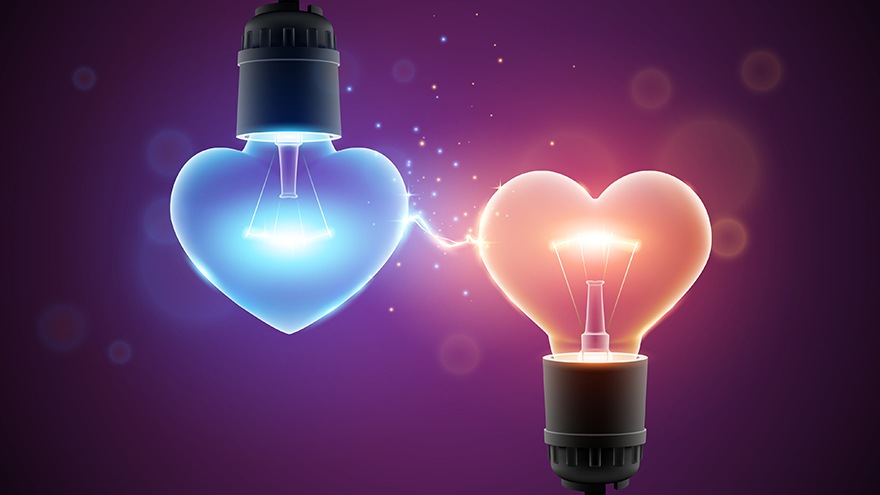 Millions of Brits claim they have found it harder to 'break up' with their energy provider than end a personal relationship, a new study has found.
A poll of 2,000 adults – commissioned by comparethemarket.com – revealed more than one in 10 adults have found it more difficult to leave their energy supplier than their most recent partner.
The research  found that two in five are MORE committed to their energy provider than their partners, having been with their supplier for more years than their longest relationship.
Long-term loyalty to a romantic partner is often mirrored by long-term loyalty to an energy supplier. Those in the longest personal relationships, together 20 years or more, were also with their energy suppliers for the longest period (average 4.9 years).
Counting the cost
The news comes as 31 energy tariffs are due to end this month. This means more than 96,000 customers will be hit with an average bill hike of  £200 – a total cost of over £19 million.
In contrast, Brits in relationships for less than a month tend to flit between their energy providers too. They stay with energy providers for just over 18 months (1.7 years) on average.
Communication issues appear to be the biggest problem for this group. Most common responses for leaving their supplier are a 'lack of trust' and feeling they were 'being ripped off' (18%).
On average, the insights found Brits have typically been with their energy supplier for four years. The same can't be said for romantic relationships, however. One in five (21.3%) of adults polled stated they'd never had a relationship longer than four years.
But why?…
The most common reasons for break-ups with loved ones are:
growing apart (24%)
infidelity (14%).
developing feelings for someone else (9%)
going in different directions'(12%)
Interestingly, the reasons for relationship failures with energy providers were similar. Over half of the adults polled, broke up with their supplier because they found 'a better deal with someone else' (53%).
When looking at how people are choosing to break up with their romantic partners or energy suppliers, it is clear that the digital break-up is on the rise. This is particularly true for the younger generation, with one in five (21%) of the 18-24 year olds polled stating that they had broken up with a partner via text or WhatsApp, and a further one in five (19%) breaking up with their partner over the phone.
Looking at energy, it appears that breaking up over the phone is the most popular method for Brits, with almost four in 10 (38%) choosing to end their provider relationship in this way.
For better or worse
Discussing the findings, Peter Earl, Head of Energy for comparethemarket.com, said: "Whilst some Brits might find themselves feeling loved-up this week as they celebrate Valentine's Day, these findings clearly demonstrate that people won't put up with a partner that doesn't understand their needs, or stay in relationships if there is a lack of trust. Unfortunately, the same cannot be said for their relationship with their energy suppliers – with a number of Brits choosing to stick it out in spite of their supplier's shortcomings.
"With more than 70 tariffs coming to an end this month and next, I'd encourage all consumers to consider the quality of the relationship and value for money with their current energy provider and to take a moment to assess whether it's time to start afresh with a new one."
In a bid to help consumers end their relationship with their current supplier and move on to a new energy partner, comparethemarket.com has developed a step by step guide to help individuals through the process of this break-up online, as well as a script for when it's time to make the phone call that ends it all.
Find more information and view a copy of the guide
Be more confident to help make the break!