Get Healthy, Shiny Hair
---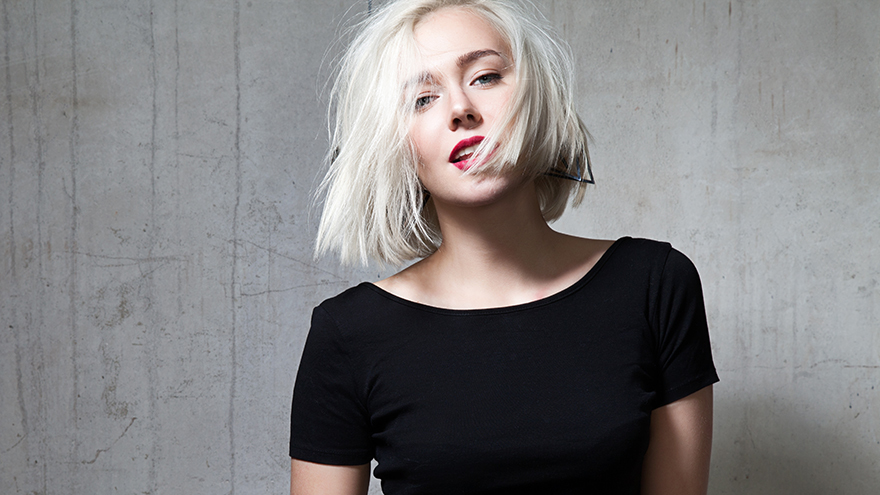 pic deniscomarov for istock
Celebrity and session stylist Mark Woolley from www.electric-hair.com shares helpful tips to get healthy & shiny hair:
 When washing your hair
Although it's very much down to your own time and needs, it's perhaps preferable to wash your hair in the night so that you can allow it to air dry and not always go for the heat of a hairdryer. You're also washing out all the dirt and grime from the day and means your bed and pillows are kept clean.  There's always the worry of extreme bed head the next day but if you ensure your hair is fully dry before you go to bed, your hair will be fine!  You can then always re-style your hair in the morning – a spritz of the Electric Preparation Spray (£17.50, stockists https://www.electric-hair.com) is a great styling product to refresh your style and protect from heat whilst styling.
When you wash your hair, always remember to use the flats of your fingers (the spongy pads) not your fingertips or nails, which is more beneficial for scalp and blood flow stimulation. Rinse your hair for 2 minutes – time yourself.
Home care is fundamental
 Choosing the right at products really does make a difference, and you most certainly get what you pay for. Hair types can be different and they used to change with the passing of time. It is important to recognize what your hair needs in a particular time of the year, or even in your life. You get highly concentrated, specialist ingredients in professional hair care ranges – for instance there are certain ingredients that will help achieve shiny, gorgeous hair. Try to look at yourself in the mirror and think about what your hair needs and variegate the products you use.
Protect your hair from the heat – hair can be damaged by sun and heat, especially now that the sun is coming out again. When you dry your hair at home, don't use the straighteners every day and when you do, always use a heat protective product. Get in the habit of holding your dryer at least 5 inches away from your hair too.  If you hold it any closer it will damage your hair – test it on your hand and see how fast you pull away when holding it close to your skin.
A healthy diet can most definitely influence your hair condition. Strong, healthy and shiny hair can be promoted by eating and drinking the right things! Foods rich in vitamin A, will promote healthy skin and scalp, whilst eating protein is important as hair is made primarily of protein. Foods high in protein will give hair more strength, preventing it from breaking and splitting.
Get the instant shine
Always finish your blow dry with a blast of cool air on a medium setting, this will not only set your style but also add instant shine. Complete your style by rubbing a small amount of serum down the hair shaft, which will smooth down the cuticles and prevent static, flyaway hairs.
Hair will also shine naturally if the cuticle is flat.  If you want to create fantastic shine try using a natural bristle brush to smooth and condition the cuticle. This will leave you with ultra-shiny tresses – just what everyone wants!
Stop frizzy hair
One of the main problems with spring/summer styling is the high level of humidity in the air that can cause hair to frizz.  If your hair does frizz, don't be tempted to damp it down as this will dehydrate your hair and cause it to frizz even more.  Instead, spritz hair with the Electric P-4 Preparation Spray as this will protect your hair from humidity and restore its natural balance.
For more expert hair tips, see Boost Your Hair's Volume