Tricia's Tips For a Special Day
---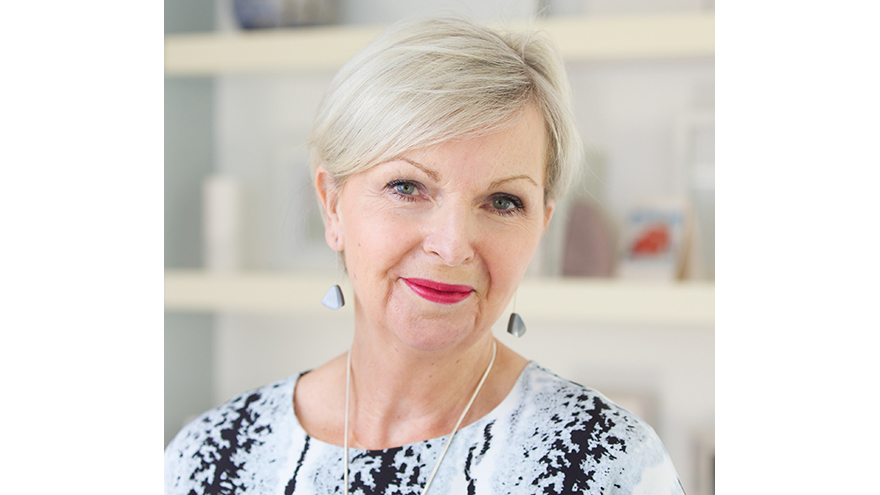 Tricia Cusden
With wedding season well and truly upon us, now is the time to ensure you're ready for all the biggest social events of the summer, especially if it's your very own son or daughter who will be walking down the aisle to say "I do".
In this week's My Weekly, we have fashion inspiration and top tips for special occasion makeup by Living the Life More Fabulous author and founder of Look Fabulous Forever, Tricia Cusden.
Here's more from Tricia on perfecting your look for an occasion :
Stay Cool
Take time and effort to work on your wedding make-up; don't climb out of shower and apply your make-        up on to a red face.
Prime Time
Use face, lip and eye-lid primer to take out any discolorations and to make sure your make-up lasts all day.
Blend Well
Use a brush to apply a base and ensure even blending, and make sure you don't choose products with SPF in, as this results in flash-back in photos.
Matchy Matchy
Don't forget to apply base to your ears in order to match your face colour, especially if you plan to wear your hair up.
Cover Up
Use concealer in the inner corners of your eye lid, which can naturally start to look blue when you get older.
Frame your Face
When applying brow filler, ensure you apply a thicker application on the corners of the brows where they are naturally fuller, in order to frame your face.
Contour Tricks
You will be able to slim the look of your face and add definition by using a contouring technique, with blush and highlighter.
Crease-free Lids
Use a soft applicator to apply your chosen eye colour to make sure the product is smooth over the lids and will make sure the product doesn't fall into any eye lines.
No-No
Never apply eye liner under the lid, as this makes eyes look smaller and can harden the aged look.
Wide-eyed
When applying mascara, apply a few coats to both the upper and lower lashes to make your eyes look bigger.
Lasting Lips
To create a wow-effect with your lip colour, firstly shape your lips with lip liner, then fill in the rest of the lips with the same liner, then apply lipstick over the top of this to add impact. When applying lipstick, use a brush as this will give a professional finish that will last longer.
Visit www.LookFabulousForever.com for gorgeous products specifically formulated for mature skin to ensure you look fabulous on the big day. For more tips by Tricia, read her new book, Living the Life More Fabulous by Tricia Cusden, £20, Orion Spring
You can view Tricia's vlog tutorials on YouTube.
Now for the hair! How about a Meghan Markle messy bun?