This is How To Make Your Eyes Look Bigger
---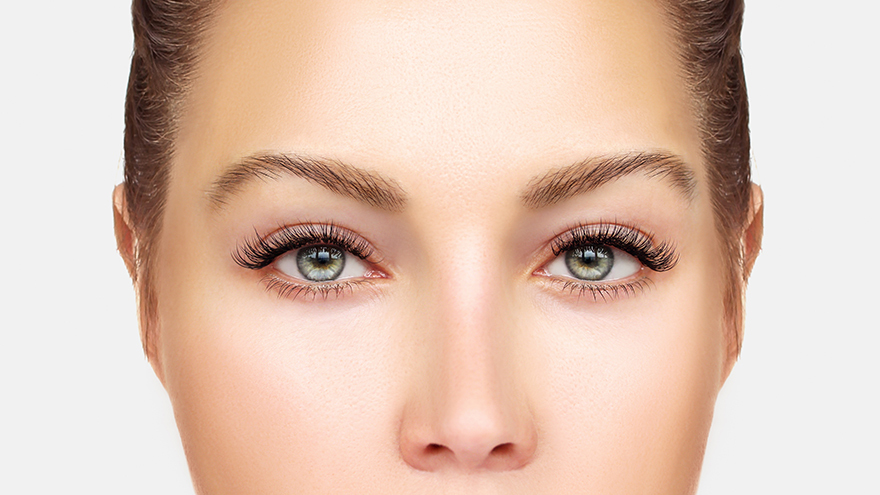 pic istock
Celebrity make-up artist and COLLECTION ambassador Francesca Neill reveals her top tips for achieving the wide-eyed beauty look for bigger peepers in a flash!
What To Do:
Use Concealer On Your Lids
"Dark circles can really make your eyes appear smaller and draw the face down. Apply a colour correcting concealer such as COLLECTION Lasting Perfection Colour Correcting Concealer in Lemon (£4.19, Boots) both underneath and around your eyes to brighten the eye area and balance out dark purple tones."
Line Your Waterline In White
"Create the illusion of bigger eyes by gently running a nude or white eye pencil such as the COLLECTION Kohl White Liner (£1.99, Superdrug) against your waterline. This extends the whites in your eyes making them look bolder and brighter. Once you've applied your eyeliner, work a shimmery shadow into the inner corner. By highlighting the inner corner, eyes will instantly appear wider and brighter."
Give Your Brows An Arch
"Eyebrows frame the face and draw attention to your eyes so it's important to compliment them with flattering brows. Tweeze away any stray hairs, lightly fill any gaps with a brow pencil that matches your natural hair colour and use a clear brow gel to brush your brows and set them neatly into place."
What Not To Do:
 Line The Lower Water Line With Black Eyeliner
"Dark colours will shade in the eye area, making the width and height of your eye appear much smaller. Opt for a nude or white liner to make the eyes open up."
Use Eyeshadow That Is Too Dark All Over The Lid
"Using a dark eyeshadow all over your lids can make the shape of your eyes less noticeable. If you're going to use dark shadows then make sure to use concealer or a cotton bud to define your eye area."
Use The WRONG Mascara For Your Eye-shape
"Small eyes really benefit from a lengthening mascara like COLLECTION Lash Surge (£4.99, Boots) which is made with fibres that extend the lashes and make the eyes pop. Those with bigger eyes should look for mascaras that add volume to their lashes such as COLLECTION NEW Volumising Mascara (£3.99 Boots 6th June, Superdrug 20th June) which is perfect for a full-lash look."
For more expert makeup tips, see Get Meghan's Sparkly Eyes!