The Big Stitch Up
---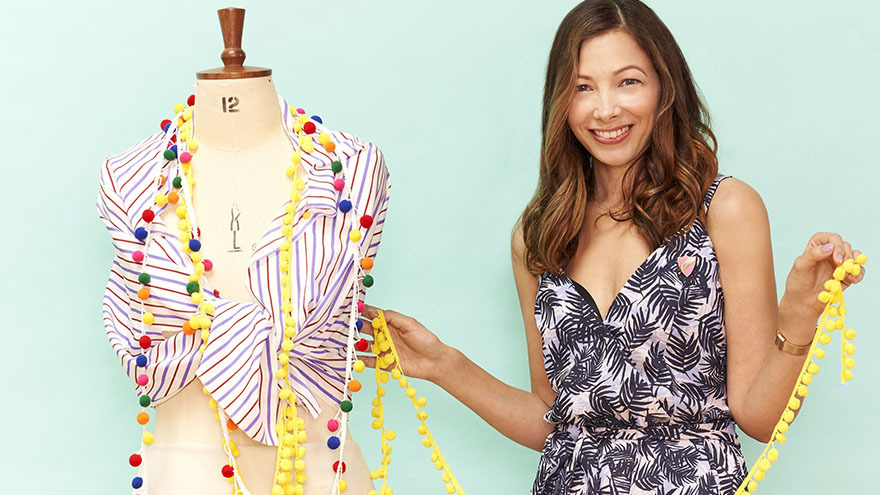 BHF-The Big Stitch 1-15 July 2018
The British Heart Foundation (BHF) is calling on all crafty fashionistas to help the fight against heart disease by taking part in The Big Stitch campaign.
What's It All About?
The campaign runs from 1st July for two weeks, encouraging shoppers to pop into their nearest BHF shop, buy an item and upcycle it using their creativity and adding  their own personal stamp to their item to be in with a chance of winning amazing prizes.
Win A Prize!
Whether it's fraying, tasselling, graffiti, stencilling or adding decorative items, by utilising basic sewing skills, shoppers can showcase their fashion flair by creating a one-of-a-kind item to their wardrobe and being in with a chance of winning return flights to  a top European fashion destination*.
How Do I Enter?
All shoppers need to do is upload their 'before' and 'after' pictures by tagging the BHF on  Twitter, Instagram or the BHF's Facebook page and including the hashtag #TheBigStitch.  All tagged items will automatically be uploaded onto the BHF's live online photo wall and  entered into our competition with three fantastic prizes up for grabs including: return flights  to a top European fashion destination, a Janone 2200XT sewing machine from Sew Essential and a £50 voucher towards a dressmaking class with Sew Over It.
Fashion Flair
Allison Swaine-Hughes, Retail Director at the BHF said: "We are really excited to see shoppers injecting their own fashion flair to our vast range of good quality donated clothing and accessories. With consumers constantly on the hunt for affordable clothing and accessories, BHF shops offer the perfect solution for students, families and savvy shoppers
seeking affordable fashion.
Save The Planet
The Big Stitch also offers the ultimate sustainable solution, where shoppers can add their own creative twist to clothing and help stop good quality items going to landfill. Last year alone, we turned 65,000 tonnes of generously donated items into £25 million for our research."
Why Wait?
Shoppers eager to begin their Big Stitch project don't have to wait until July to get started.  Why not pop into a BHF shop with family and friends now to start getting crafty in time forthe launch. Not only will shoppers be creating a truly unique piece for their wardrobe, but all items brought from BHF shops go towards funding research into one of the UK's biggest killers – coronary heart disease.
More Info
The Big Stitch competition will launch from 1st July until 15th July 2018. Entries using the hashtag #TheBigStitch and tagging the BHF on Twitter, Instagram or Facebook will be automatically entered into the competition*. A winner will be selected and announced on 3rd August 2018.
For further information on The Big Stitch and information about how to locate your nearest BHF shop, please visit www.bhf.org.uk/TheBigStitch
* Terms & Conditions apply to prizes and full details can be found on www.bhf.org.uk/thebigstitch