Quick Thin Cut Beef Stroganoff
---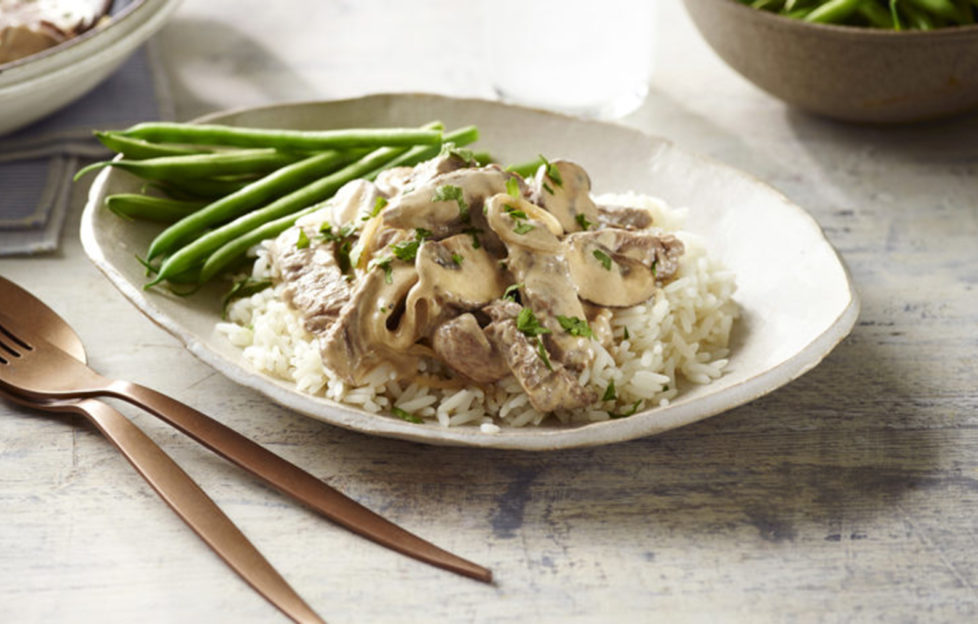 A super tasty, quick-and-easy mid-week meal!
Serves: 4
Preparation time: 20min
Cooking time: 5min
Heat half the oil in a large non-stick frying pan and cook the onions for 2-3min until soft, but not coloured.
Add the mushrooms and brandy and cook for 3-4min. Remove from the pan and set aside for later.
Return the mushrooms to the pan and add the mustard, cornflour mix, stock and crème fraîche. Bring to the boil, reduce the heat and simmer for 2-3min. Add a dash of Worcestershire sauce if using.
Heat the remaining oil in a separate non-stick frying pan and flash fry the beef for 2-3min. Add the beef strips and any meat juices to the stroganoff.
Garnish with parsley and serve immediately with boiled rice and seasonal vegetables.