Spanish Style Bean Feast
---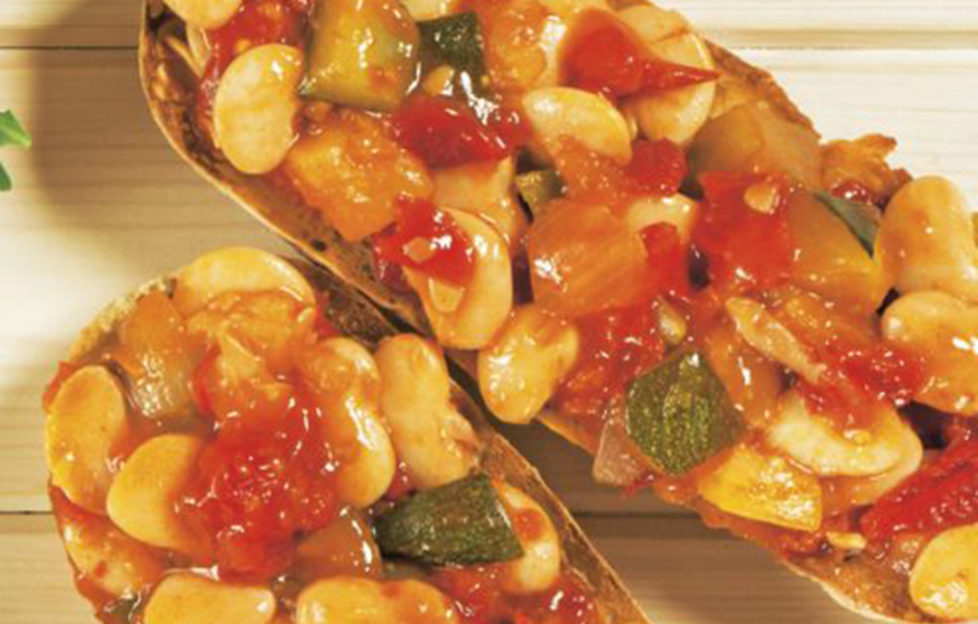 Credit: Kathryn Hawkins; Photography: Upfront
An easy topping for Ciabatta and ready in 10 minutes!
Serves: 2    
Preparation time: 8min          
Cooking time: 10min
Quarter a handful of cherry tomatoes.
Slice the chorizo sausage and heat in a saucepan, stirring until the juices begin to run.
Add a drained can of butter beans, the cherry tomatoes and red pesto. Cook for about 5min until tender.
Cut 2 thick slices from a Mediterranean-style loaf and lightly toast on both sides. Pile the beans on top, garnish with parsley and serve.