The Perfect Fascinator | an amusing short story from our archives
---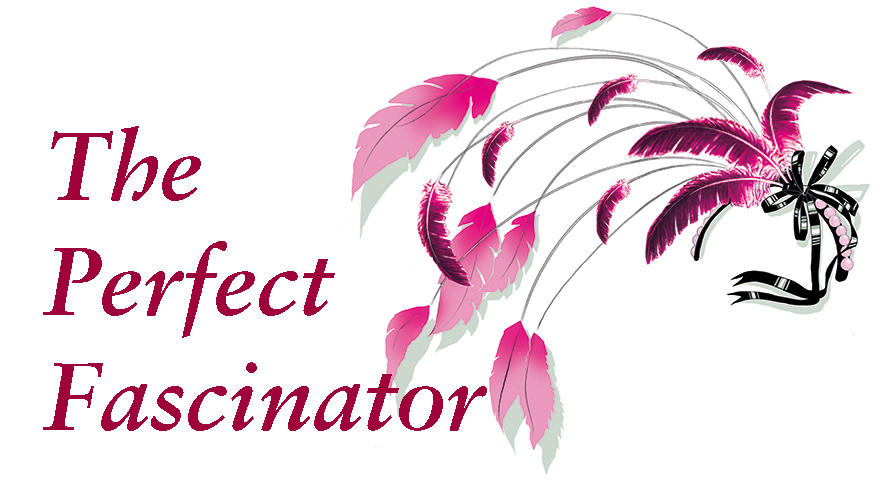 WRITTEN BY HAZEL E KENDRICK
Has Anna found the perfect wedding accessory…
As soon as Anna saw it she knew she wanted to wear it for her brother Dean's Wedding. It sat in the window of Lily's Hats, balanced cheekily on a black velvet cushion. A mass of tall fuchsia pink feathers, decorated with pearls and sequins sprang up from a tiny headpiece.
Fascinator, the card beside it read. £55.
Fifty-five pounds would have bought Anna's groceries and basics for more than a week. It would have paid half the rent on her tiny bedsit/kitchen for a week too. Anna stared at the hat as she passed by on her way to work each morning, and again each night. She was living her dream having at last qualified as a veterinary nurse, working in a busy surgery. London was great but expensive.
Dean was getting married back home in Oxfordshire to one of Anna's friends, Caroline. It was going to be a big wedding, taking place in a glorious country church, two hundred years old.
Caroline's dress was a secret, but as it was a full top hat and tails affair, the dress would be glorious too.
Anna had bought a beautiful suit the colour of clotted cream, in a sale. Her new shoes and handbag were a brilliant fuchsia pink. When she'd tried it all on it looked utterly chic. All that was missing was "the hat".
 It's been waiting for you"
Ten days before the wedding, and only seven days before Anna was due to go on holiday, when she passed Lily's Hats that evening, the fascinator had a bold printed card sharing its black velvet cushion. Sale item the card read. Reduced. £25.
Even the carrier bag was gorgeous. Stiff and rustly, marked with bands of pink and silver. Anna clasped it against her chest protectively with one hand as she clung to an overhead strap on the tube home.
Lily's Hats had been a surprising shop, the walls a faded turquoise, the shelves stacked with colourful hatboxes right up to the ceiling.
The lady behind the counter was equally surprising. Anna had expected someone slim and immaculate, but instead she was greeted by a plump, dark eyed lady, wearing a scarlet lace shawl around her shoulders.
As the train racketed into Marylebone tube station, Anna remembered how the fascinator had been set carefully on her head and the mirror held up for Anna's inspection.
"It's been waiting for you," the lady behind the counter had said, smiling.
Anna had turned her head this way and that, watching the fuchsia feathers nod and dance, the sequins and pearls catching the light. Perfect. It was just absolutely perfect.
As she paid, the dark eyed lady touched Anna gently on the arm. "May it bring you joy," she'd said quietly.
 My fascinator!" Anna gasped
Marylebone was a busy station, people rushed off, people poured on. A pair of seats became available further down the carriage and Anna headed for them. Only one stop until her own at Edgware Road, but a brief rest was welcome. There had been a constant procession of poorly cats, dogs, rabbits and guinea pigs all day. Then several things happened very quickly…
The handle of Anna's large leather tote bag slipped from her grasp, sending it sliding to the grubby carriage floor.
Anna put her precious pink and silver carrier bag on the adjoining empty seat while she bent to retrieve it, just seconds before a very tall young man carrying a huge briefcase, backed in and sat down with a thump beside her without looking behind him first.
"My fascinator!" Anna gasped in amazed horror.
The man grinned up at her. "Novel chat up line!" he said cheerfully, apparently unaware of what he'd done.
 Who's the man with Anna?"
At Dean's wedding, all went well, and the guests looked admiringly at Anna in her cream suit and shocking pink accessories. Especially her unusual hat.
Scrunched up fuchsia pink feathers attached to a dark red beret which was sprinkled liberally with sewn on sequins and pearls.
"Who's the man with Anna?" friends asked her parents curiously.
It was someone she'd met on a train apparently, they replied. His name was Richard and he was in fashion design.
Read other free stories now: