12 Tips On How To Sleep Through A Heatwave
---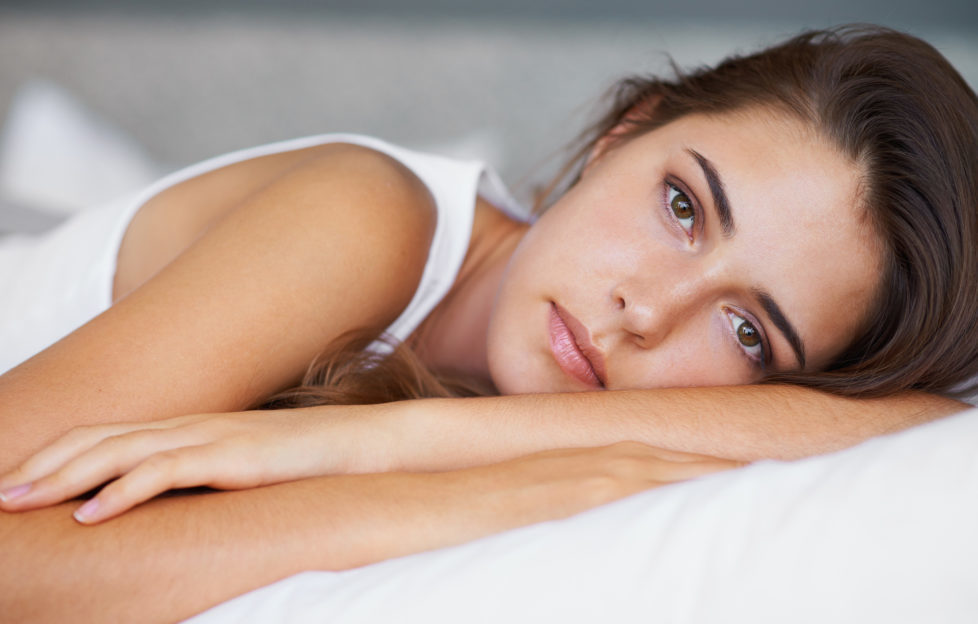 Pic: iStockphoto
Temperatures are hotting up again this week and whilst the British weather can be unpredictable, it invariably throws up several heatwaves over the course of the summer.
Most of us will likely rejoice at seeing clear blue skies and brilliant sunshine on our weather apps, however, a few days into a heatwave and, as is typical of us weather obsessed Brits, many will have forgotten how much we were looking forward to the balmy temperatures and begin grumbling about not being able to focus at work, the discomfort of the humidity, or the difficulty of getting a good night's sleep in the heat . . .
But Premium mattress brand, TEMPUR, is here to help.
"High temperatures and still air at night can be torturous when we're trying to get to sleep", says Tobin James, TEMPUR UK Managing Director. "It's important to prepare and condition the sleeping environment as well as make adjustments to our lifestyle or routines in order to beat the heat.
"Our brand and our products are all about improving the sleep experience, and that applies to all weathers. So if you're suffering with the warmth this summer, take note of the following tips for getting a great night's sleep regardless of how high the mercury climbs this week and beyond . . ."
1 COTTON SHEETS & SLEEPWEAR
Ditch the nylon, polyester or silk sheets for a thin cotton alternative. Cotton is lightweight, more breathable, and will absorb moisture to stop us waking feeling sweaty and sticky, ensuring a more comfortable slumber. For the same reason, it's advisable to choose loose fitting cotton nightwear.
2 VENTILATE 
Keeping air circulating is key to staying cool in summer, no matter what the time of day. Open windows at night to keep air flowing. If the air is very still, create a through-draught by opening windows in different rooms and wedging doors open.
A fan is a great temporary solution to cool your environment in warmer weather and is a more affordable alternative to air conditioning. There are a number of ultra-quiet models available today, although some find the humming noise soothing to drift off to sleep to!
3 MAKE YOUR OWN COLD AIR
Place a bowl of ice in front of your fan. Rather than moving the warm air in the room around, the ice will cool the air being circulated by the fan, working to cool you down faster.
4 THE RIGHT COVER
Swap your winter duvet to a lighter tog-rated one and if you're still kicking off the duvet, strip the bedding down to a just a sheet.
If you tend to feel warmer or colder than your partner, try a duvet that adapts to your individual needs, keeping each of you at comfortable throughout the night. A Tempur-Fit classic quilt optimises body temperature and humidity control and comes with a 3-year guarantee.
5 STAY HYDRATED
It's no secret that drinking plenty of water in warmer weather is vital. It is equally important to make sure you're sufficiently hydrated through the night time to prevent you waking up from dehydration. Drink consistently throughout the day and right up to bedtime to ensure a decent rest; but limit the volume of liquids in the evening to prevent multiple loo visits disrupting your rest!
6 NIGHTIME SPRITZ
If you tend to wake up hot and bothered in the night, cool a facial mist or hydration spray in the fridge before bedtime and keep on the nightstand for instant relief.
7 COLD WATER BOTTLE
We all search for the cold spots on hot nights. Get the hot water bottle out of hibernation and fill it with crushed ice to create guaranteed cold spots whilst you're trying to drift off.
8 COOL PJS
For the freshest of bedtime routines, place your PJs in an air tight bag and pop in the fridge or freezer before turning in.
9 START THE NIGHT AS YOU MEAN TO GO ON
Trying to get to sleep when you're feeling clammy is a sure-fire way to trigger the tossing and turning. Take a cool shower before bed and leave hair damp to keep you cooler for longer. Just remember to cover the pillow with a towel to protect it from moisture damage.
10 TURN OFF LIGHTS AND UPLUG DEVICES
Lightbulbs and devices that are plugged in all give off heat. Not only will you benefit from a more comfortable room temperature if you switch devices off completely, but you'll also improve the quality of your rest having removed all that stimulating blue light.
11 EAT LIGHT
Make sure your evening meals are smaller in summer and lighter on the proteins and fats. Our body uses more energy to digest a large, rich or heavy supper which means we produce more metabolic heat.
12 DO AS THE MEDITERRANEANS DO
We might feel reluctant to block out the summer sun when we get so little of it in the UK, but the Mediterraneans have it down when it comes to protecting themselves from the heat . . . Close shutters, blinds or curtains in the afternoon – especially if your bedroom faces west or south – to shade bedrooms from the sun and keep them cool.
For more tips on how to stay cool . . .