Three Great New Suspense Novels To Keep You Enthralled
---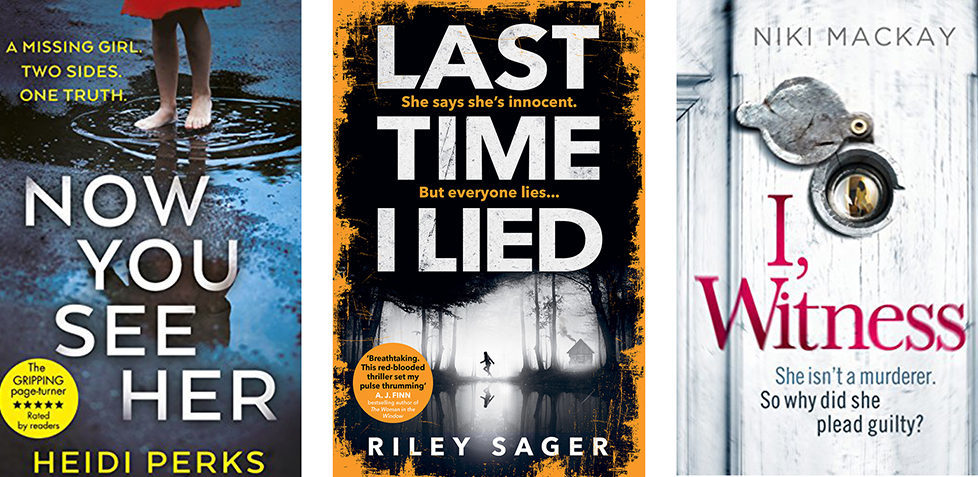 REVIEWED BY KAREN BYROM
Has our online series of Crime Stories whetted your appetite for more? Here are three brand new thrillers to keep you reading into the wee small hours.
Now You See Her by Heidi Perks
A child disappears – and you're to blame, for not keeping a closer eye on her …
How do you cope? That's the nightmare facing Charlotte when her best friend's daughter disappears on her watch during a day out at the local school fete.
As the days and hours go by with no sign of five-year-old Alice, Charlotte finds herself shunned by friends and under investigation by the police, who suspect she may be involved.
Meanwhile, Harriet sits at home, praying for the day she'll be reunited with her daughter.
As their friendship disintegrates, it soon becomes apparent that both women are hiding secrets from each other, from their families and from the police.
And meanwhile Alice still hasn't been found …
This tale of a twisted friendship and fractured relationships will leave you gasping.
Shocking enough that a child is missing! Now You See Her adds extra layers of suspense and fear with its fiendishly clever plot.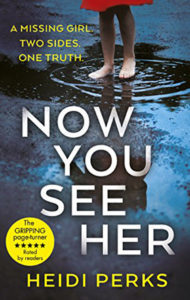 Now You See Her by Heidi Perks is published in hardback by Century, RRP £12.99
Last Time I Lied by Riley Sager
Don't go into the woods alone …
Fifteen years after Emma first attended Camp Nightingale, a summer camp for privileged private schoolgirls, she returns, hoping to lay old ghosts to rest.
For her three cabin mates, who'd disappeared never to be seen again, have haunted her life ever since.
This time, Emma's a tutor, not a camper. But she recognises some old faces. There's the camp's owner, Francesca Harris White (known as Franny); her son Chet; her devoted assistant Lottie; an old fellow camper Mindy, and the camp's handyman. Could any or all of them be responsible for the disappearance of the three girls all those years ago.
The friends used to play "two truths and a lie" – but it seems now that one or all of them were more used to lies than truth.
As Emma investigates, she finds new clues … but just as it looks as if she's close to solving the mystery, history repeats itself – and the three girls in her charge disappear from their cabin.
Can Emma save them from whatever grisly fate overtook her friends?  A truly nail-biting read.
Last Time I Lied by Riley Sager is published in hardback by Ebury Press, RRP £12.99
I, Witness by Niki Mackay
If Kate didn't kill her friend Naomi, who did? And why did she confess?
After serving six years in prison for the murder of her friend Naomi when both girls were eighteen, Kate is free – and wants to prove her innocence. Dazed by drugs at the time, she now knows she confessed to a crime she didn't commit.
She calls in Private Investigator Madison Attallee, the one-time policewoman who'd shown her kindness at the time of her arrest.  Madison has never been convinced of Kate's culpability – now she finds herself also doubting her guilt.
To uncover the truth, she must delve deeply into Kate's family background. Soon shocking secrets begin to emerge, of a mother who killed herself, a sister with mental health issues, a brother who is violent and a father too weak to do anything about it all.
But did one or any of them kill Naomi? Or does the terrible truth lie even deeper in the past. And in probing it, will Madison put Kate into danger?
With a fantastic main character in the troubled PI Madison Attallee (hopefully we'll be seeing more of her), a slick plot and the clever device of switching viewpoints from  Madison to Kate to her sister-in-law Claudia and even Naomi's mum, Anthea, author Niki MacKay pull us in and keeps us guessing right up to the end of this pacy murder-mystery.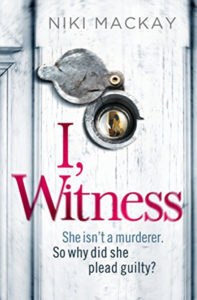 I, Witness by Niki Mackay is published in paperback by Orion, RRP £7.99
Don't miss our round-up of great summer books in this week's My Weekly dated July 28, on sale July 24 to July 30
More like this