California Walnut, Chocolate and Plum Upside-Down Cake
---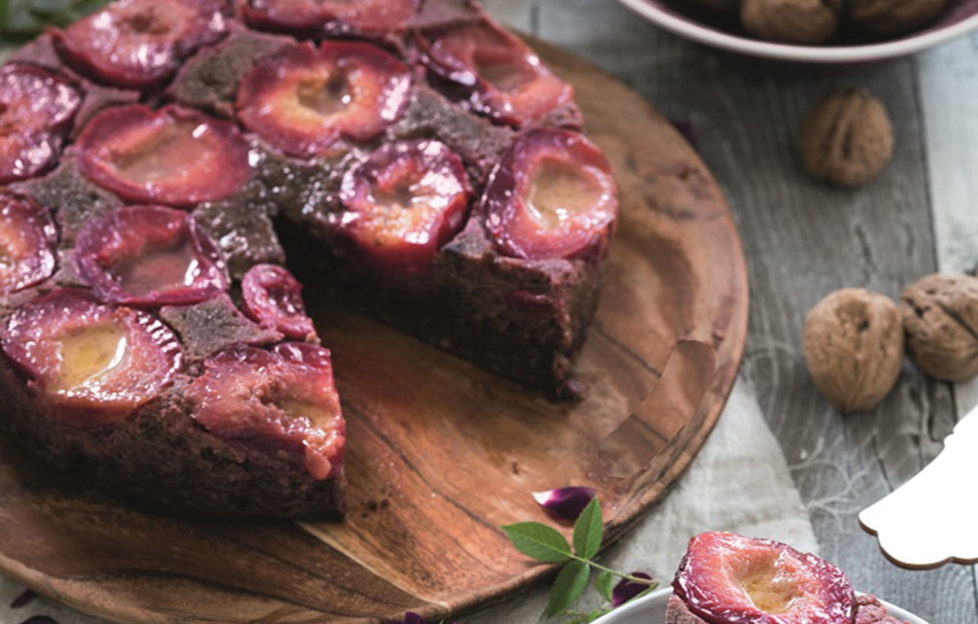 Credit: California Walnuts
It's National Plum Day on August 11, so what better time to try this delicious recipe!
Preparation time: 1hr
Serves: 12
Preheat the oven to 180°C, Fan Oven 160°C, Gas Mark 4. In a small pan, melt 100g of the butter together with the brown sugar, stirring until the mixture is smooth and creamy.
Pour the mixture into a spring form cake tin, making sure the entire base is covered. Spread the plums upside down over the mixture.
Add a pinch of salt to the egg whites, beat them until stiff and set them aside in the fridge. In the meantime, melt the chocolate in a small bowl over a pan of simmering hot water. Beat the remaining butter with the caster sugar and egg yolks until pale and foamy, then add the mixture to the melted chocolate.
In a large mixing bowl, mix the flour, baking powder, cocoa powder and walnuts together, then add the chocolate and egg yolk mixture, stirring until fully combined.
Carefully add the egg whites to the bowl and fold until combined. Spread the mixture over the plums and bake in the preheated oven for 45min.
Once the cake has completely cooled down, turn it upside down on a plate and serve.