An Unwanted Guest | Shari Lapena
---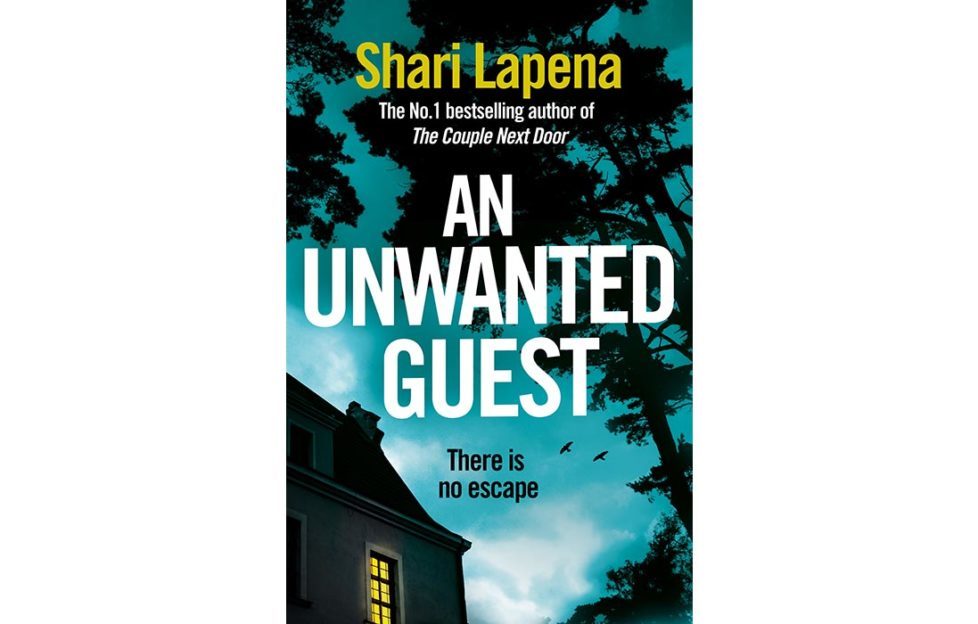 From Shari Lapena, the mistress of suspense
REVIEWED BY KAREN BYROM
Classic stuff from the new mistress of suspense!
I always know I'll get a suspenseful read from Shari Lapena. Her first two novels The Couple Next Door and A Stranger In The House both fell neatly into the domestic thriller noir category with murders, mystery and disappearance all closely linked to the victim's own domestic situation.
Here, though, in the style of Agatha Christie, she writes in classic murder-mystery style. A secluded country hotel? Tick! A disparate group of guests? Tick. A snowstorm that means no-one can arrive – or leave? Tick! A detective? Well, there is a barrister well-versed in criminal behaviour… so Tick!
The murders begin one by one…
And so the murders begin as the guest are picked off, one by one.
Who's doing it? Is there a murderer hiding somewhere? Or is one of the guests themselves responsible for the deaths? Or a member of staff?
And what can possibly be the motivation for these random murders. On the face of it, the guests have nothing in common. Gwen and Riley are friends escaping the stress of their journalistic careers. David Paley is a top criminal attorney. Partners Ian and Lauren have planned a romantic getaway while Henry and Beverley Sullivan are hoping to repair their failing marriage. Matthew Hutchinson and his fiancée Dana Hart are taking a short break from the stress of wedding planning. Candice White is writing a book.
James Harwood and his son Bradley are the only staff on site – could they be killing off their guests?
The first to die is Dana Hart, and it falls to barrister David to try to work out why. As he begins his investigation and interrogation of the others, it becomes clear that every single guest is keeping secrets, from him and from each other. And he has dark secrets, too, buried in his past …
Afraid for their lives, suspicious of each other – no wonder cracks soon appear in the civilised façade the guests presented when they first arrived at the hotel.
And as the storm rages, the temperature falls and the lights go out, the reader is left shivering deliciously in the dark, wondering who'll be next to die, and why.
The plot means you can't help drawing comparisons with Agatha Christie's And Then There Were None. But the characters are darker than any you'll meet in a Christie novel, the atmosphere more chilling and the denouement far more unexpected!
An Unwanted Guest by Shari Lapena is published by Bantam Press in hardback, RRP £12.99, and available from Amazon…
Read these book reviews, too!