Look What Those Creative Beanz People Have Made!
---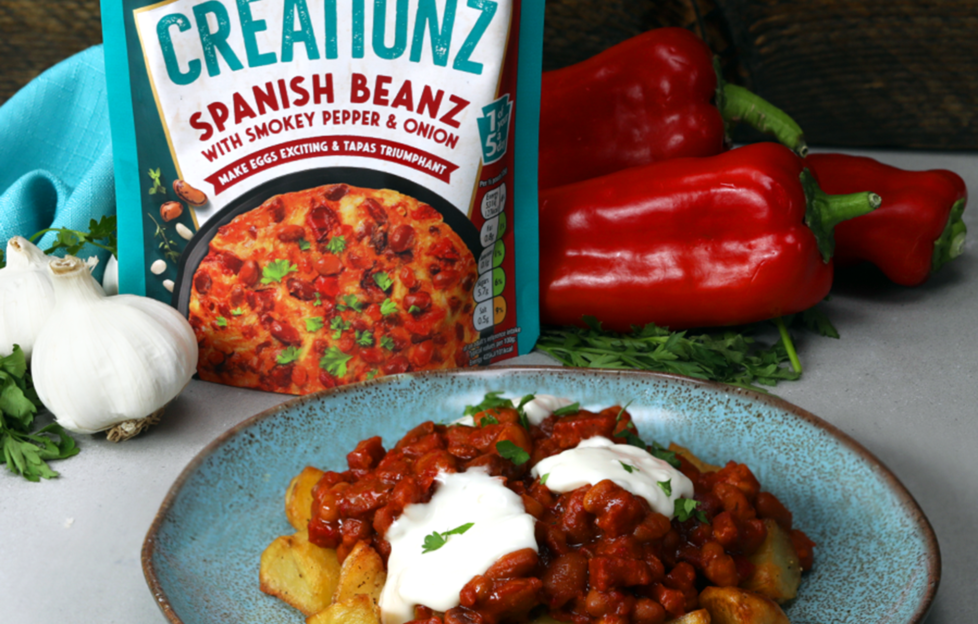 Patatas Bravas
Just when you thought teatime couldn't get any simpler, our pals in HEINZ CREATIONZ have come up with a great take on a tapas favourite!
Makes 9 servings
Preparation Time 5 minutes
Cooking Time 50-60 minutes
Preheat your oven to 200°C (390ºF).
Add the potatoes, 3 tbsp of olive oil and salt and pepper to a large roasting tin and roast, turning often, for around 40-50 minutes, until cooked through.
Meanwhile, use the remaining 1 tbsp of olive oil to fry the chunks of chorizo for a few minutes, until they begin to let off some oil. Pour in the Heinz Creationz: Spanish Beanz and allow to simmer for a further 5-10 minutes.
While the sauce is thickening, whisk together the Heinz [Seriously] Good Mayonnaise with the garlic and add lemon juice to taste. This will make a great tasting, simple aioli.
Top the crispy potatoes with the Beanz and dollops of the aioli. Sprinkle with parsley to finish.