Easy Autumn Trends To Transform Your Home
---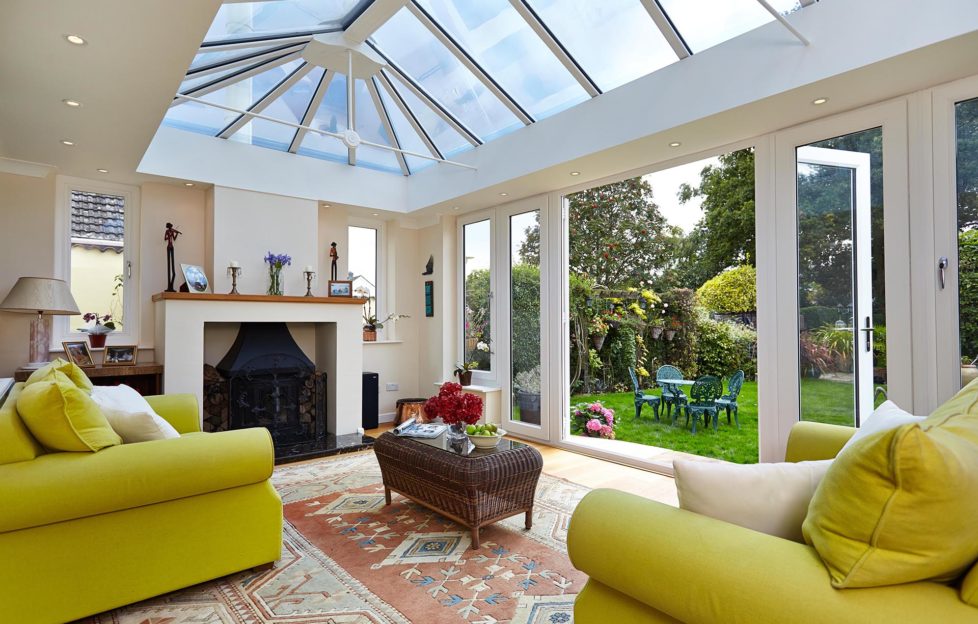 Add a touch of yellow with sofas or accessories
Seasonal tips to enhance your living space
Autumn really is the perfect season to dedicate time to the home improvement projects you've been planning but haven't had the chance to get round to throughout the busy summer months. With that in mind, Anglian Home Improvements has come up with three top tips for homeowners looking to spruce up their home for the new season ahead.
Eco Is Essential
Incorporating sustainably-sourced eco-materials into your home is a great way to modernise with a conscience. The good news is that many eco-friendly materials are not only on-trend, but they give you the opportunity to introduce interesting textures and colours into a scheme.
Take cork for example; this flexible material is not only resilient, but will stand up to the rigours of family life too. It is also a good insulator, and will add natural and earthy tones to any room design.  Cast aside your preconceptions of seventies design! Whether used for flooring, to line walls or ceilings, or to board alcoves, cork will look understated and chic, and help you to make that all important feature statement as part of your cool, modern interior scheme.
If you love the idea of living a more sustainable life and reducing your carbon footprint, don't forget to look beyond interior design. Installing energy-efficient windows will not only transform the look of your property and dial up the kerb appeal, but it is also a sure-fire way to minimise energy consumption and keep your home warmer, quieter and safer.
Let Yellow Shine Bright
The days are getting longer and the nights darker, so it's time to brighten up your home with a fresh touch of colour. Look no further than shades of yellow.
Fast becoming the colour of the season – from bright yellow to a deeper mustard, to an eye-catching gold – there are a variety of yellow shades which can be incorporated into your home interiors. The thought of introducing yellow into your home can seem daunting, but there's no need to be afraid! Simple accessories such as cushions, vases or pictures, carefully positioned and showcasing a variety of shades from the stunning yellow colour palette, can add that pop of colour subtly, but effectively.
For those more daring and who enjoy experimenting with colour, a bright yellow front door can really make your house stand out on your street, while incorporating a bold piece of furniture into the design of a room – such as a yellow sofa or armchair – can really bring your living space to life!
Make Some Space This Season
The enduring popularity of television programmes such as Location, Location, Location, Grand Designs and The Restoration Man, has fuelled our interior design ambitions and has had us all thinking about knocking down walls, reconfiguring our space and opening up our homes.
If, like many other homeowners, you aren't in a position to knock down a wall but want to create a space which feels open and airy, a few simple changes can make all the difference to the composition of a room.
Often the layout of furniture can make a room appear smaller and enclosed; rearranging the position of furniture can create a clear and open pathway through the room, giving the illusion the space is bigger than it actually is. Low TV benches and coffee tables create a sleek, uncluttered look.
Good lighting is key too. Make the most of the natural light you've got by clearing the window sill, pulling back the curtains and letting light flood into the room. Reflective surfaces and well-positioned mirrors to help reflect the natural light around the room can also be a simple but effective trick.
For more information about Anglian Home Improvements and its wide range of home improvement products, including double-glazed windows and doors, conservatories and orangeries, visit www.anglianhome.co.uk.