Crispy Crumb Cod with Peas and Mash
---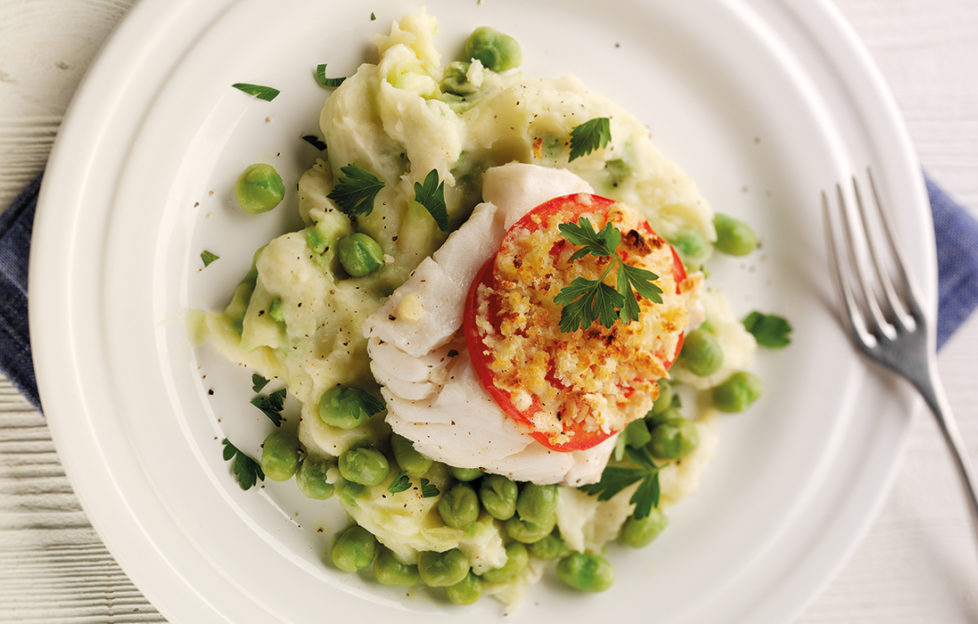 Here's a quick-and-easy fish dish that you can make in less than 15 minutes!
Serves: 4
Cooking time: 12min
Preheat the grill. Tip the can of marrowfat peas into a saucepan and heat gently, stirring often.
Re-heat the mashed potato.
Meanwhile, arrange the cod fillets on the grill rack and top them with the sliced tomatoes. Grill for 3-4min.
Mix the grated cheese and breadcrumbs together and sprinkle on top of the fish. Season. Grill for another 3-4min, or until the fish flakes easily.
Mix the hot peas and mashed potato together and spoon onto warm serving plates. Arrange the cod fillets on top and serve, garnished with fresh parsley.
Did you Know?…
November 9 2018 is International Mushy Pea Day, so if you are having fish this Friday, why not add a tin of Batchelors mushy peas on the side? Delicious!