The Mother of All Christmases | Milly Johnson
---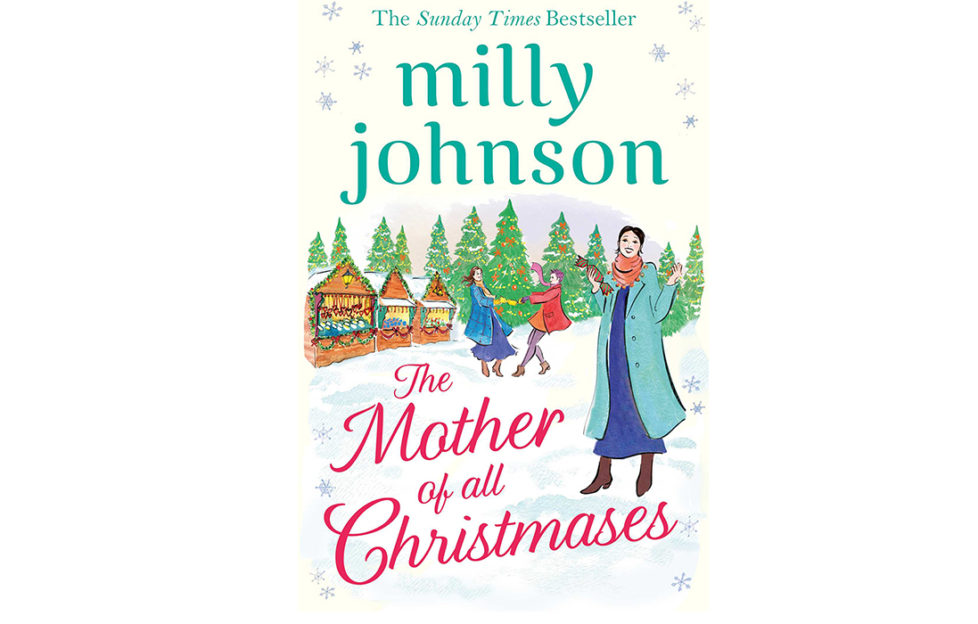 REVIEWED BY KAREN BYROM
This super seasonal read from My Weekly favourite writer Milly Johnson will put you into festive mood
Milly Johnson's books are always romantic, always fun, but always thought-provoking too. The Mother of all Christmases is no exception.
It's with mixed feelings that three women discover they're going to have babies around Christmas-time.
For Annie, after years of marriage, it's the miracle she and husband Joe have almost given up on. But how will she cope with being a first-time mum at her age?
For Eve, motherhood is something she hasn't really considered. She and husband Jacques have been so busy running and developing their Winterworld theme park. But she is pleased with the news, while Jacques is over the moon. They decide to mark the occasion by renewing their wedding vows in a full-blown celebration at Christmas-time.
Palma Collins doesn't have the support of a loving partner – or even a family to turn to. But once she gets used to the idea of being a single mother, she fiercely promises her unborn baby that she'll love and protect it, come what may.
When they meet at the Christmas Pudding Club, the local antenatal organisation, Annie quickly takes Palma under her wing, offering her a job at the Christmas cracker factory run by her and Joe.
And when old schoolfriend Tommy Tanner offers friendship and support, it looks as if things are finally going in the right direction for Palma.
But poor Palma. Neglected child of a troubled mother from the wrong side of town, the past is always shadowing her, while future challenges are being laid down that will stretch her to breaking point even before her baby is born.
Meanwhile, Anna faces the fact that Joe may be keeping secrets from her, while over at Winterland, Eve begins to wonder if there's a saboteur on the staff.
Sometimes it seems their Pudding Club meetings are the only things keeping the women sane. There's plenty fun and laughter with the other mums.
Strong, female friendship can see us through the toughest of times
And that's what this story is all about in the end – strong, female friendship and how it can see us through the toughest of times. It's something Anna and Eve already know, and Palma has yet to learn, and the story of how she finally allows others to crack through her shell and expose her vulnerable side is the best thing about all the great things in this story.
There are lots of interesting threads throughout the book, plus the reintroduction of characters you'll have met in Milly's other books – though don't let that put you off if you're fresh to Milly's writing, as this really is a stand-alone story.
All this makes The Mother of all Christmases an engrossing, sometimes heart-breaking, but always heart-warming read, perfect for Christmas. Buy it for yourself and for friends' gifts. You won't be disappointed.
The Mother of All Christmases by Milly Johnson is published by Simon & Schuster in paperback on November 15, RRP £7.99, available from Amazon
We talk to Milly Johnson
Read our Christmassy Q&As with Milly here.
And don't miss an exclusive festive short story by Milly  in our bumper festive issue, on sale November 13-27 – there's also the chance to win a copy of The Mother of all Christmases, too!
More Christmassy Book Reviews