Homemade Vegetarian Chipotle Tacos
---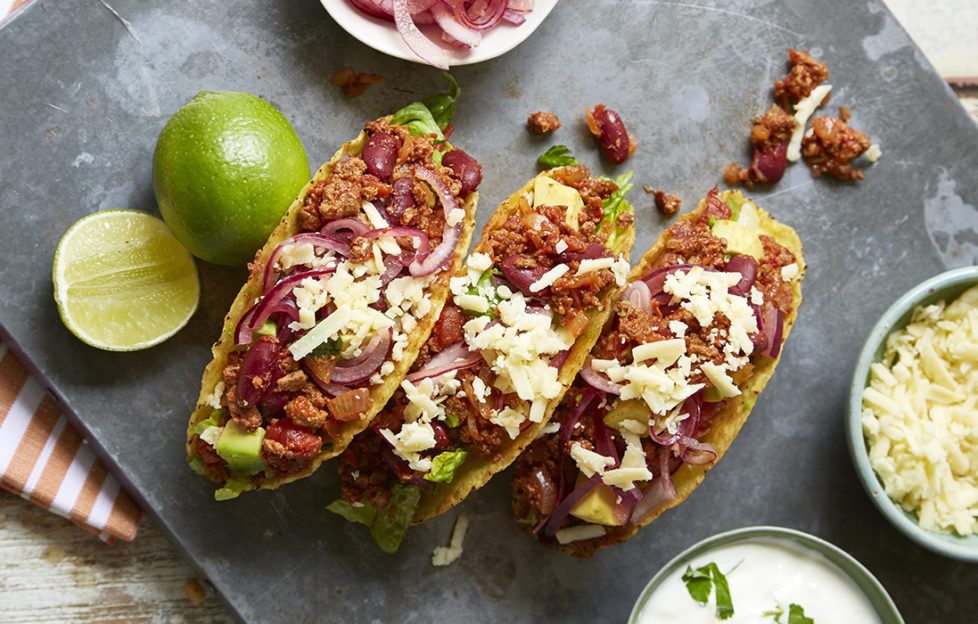 Chipotle Tacos
Using Quorn mince, these healthy tacos are great to share this Valentine's Day – just add the toppings of your choice!
Serves: 4-6
Cooking time: 30min
Preheat the oil in a large pan, fry the onion until soft but not coloured then add the garlic and continue to cook for 3-4min more. Add the chipotle paste and the stock cube and stir through.
Add the tomatoes, tomato puree and about 50ml water. Cook for 15min until the tomatoes start to break down, adding more water if it gets too dry.
Add the Quorn Mince and kidney beans then cook for a further 8-10min. Season to taste then stir through the chopped coriander.
Serve in a taco shell with shredded lettuce, diced avocado, the pink pickled onions and a sprinkle of grated cheese. Add a dollop of sour cream to taste.