Super Green Thai Curry
---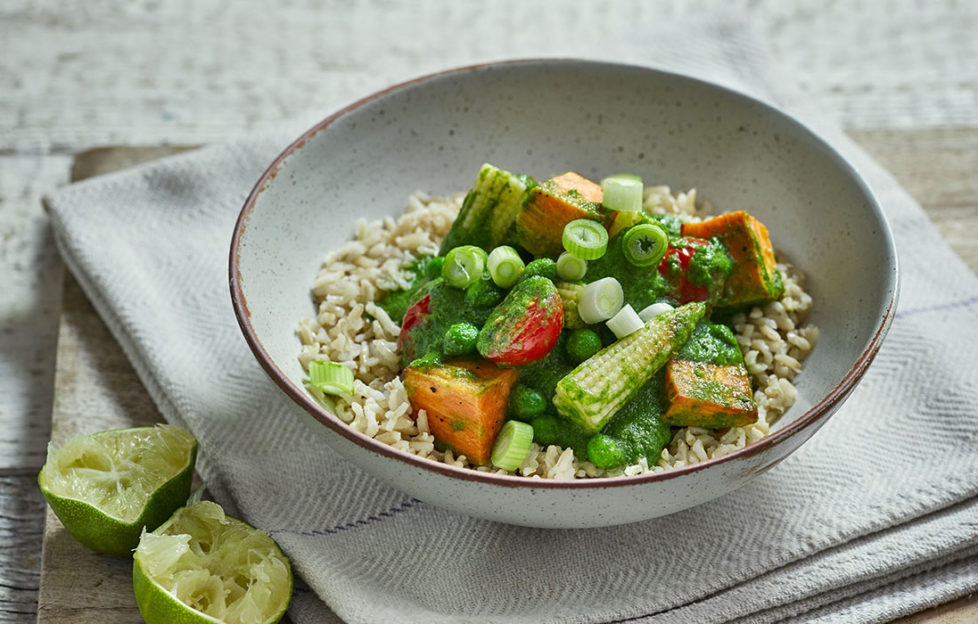 Plant Power Day (March 7, 2019) is returning for a second year and it's a whole day dedicated to encouraging the nation to start thinking about adding more plants to their plates – it's proven to be better for your health and better for the planet. Want to get involved? Here's a nutrition-packed supper dish from Alpro for inspiration…
Serves: 2
Cooking time: 20-30min
Preheat the oven to 180°C.
Toss the sweet potato in a little sunflower oil, season and roast in the oven for 20min until soft.
Add the spinach, spring onion tops, coriander (leaves and stems), green curry paste, soya sauce or tamari and Alpro Coconut Unsweetened drink to a blender or food processor and blend until smooth.
In a large frying pan, sauté the baby corn for 2-3min over a medium heat until starting to colour, add in the tomatoes and sauté for 30sec.
Lower the heat and add in the green sauce, peas and sweet potato heating through until the sauce is hot.
Finely chop the white parts of the spring onion. Add the lime juice to the curry and season to taste. Sprinkle over the spring onions and serve.
Serve with brown or white rice.