Tom's Choco Leibniz Chocolate Tart
---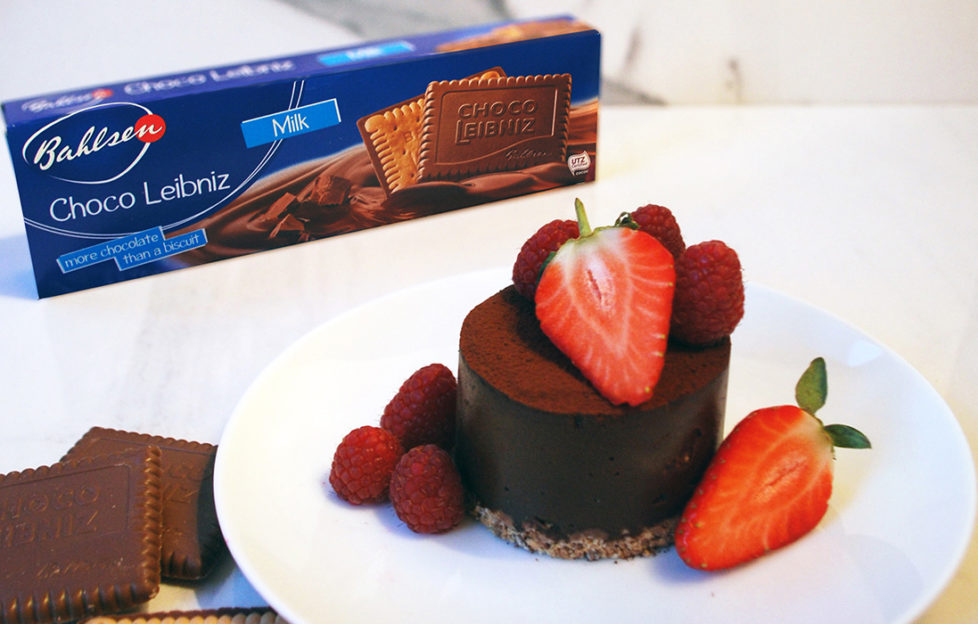 Treat Mum to a moment of indulgence this Mother's Day with this delicious chocolate tart recipe skillfully created by Great British Bake Off star Tom Hetherington. Bahlsen, a family-run business based in Germany, has created baked goods for 129 years.
Tom said, ''For this recipe I used the milk chocolate Choco Leibniz biscuits. However their Chocolate Orange, Dark Chocolate, White Chocolate or Caramel Biscuits would all make a delicious substitute.''
Preparation time: 15min
Chilling time: 2 hours
Serves 2
For the base, crush the Choco Leibniz biscuits with a rolling pin until they resemble chocolaty breadcrumbs and then stir in the melted butter.
Divide the biscuit crumbs between the bottom of two individual dishes and press down with the back of a spoon. Chill in the fridge while preparing the filling.
Place the cream in a saucepan and heat until almost simmering.
Add the chopped chocolate to the cream, along with the vanilla and butter. Stir until the chocolate has melted and you have a smooth, glossy mixture.
Gently spoon dollops of the mixture over the biscuit crumbs.
Tap on your work surface to level the top, and place in the fridge for at least 2 hours.
Remove from the fridge and sprinkle the top of the tarts with cocoa powder.
To serve, place each chocolate tart on a plate, along with 4 or 5 raspberries. Pour over a healthy volume of double cream, and enjoy!