Looking For Love?
---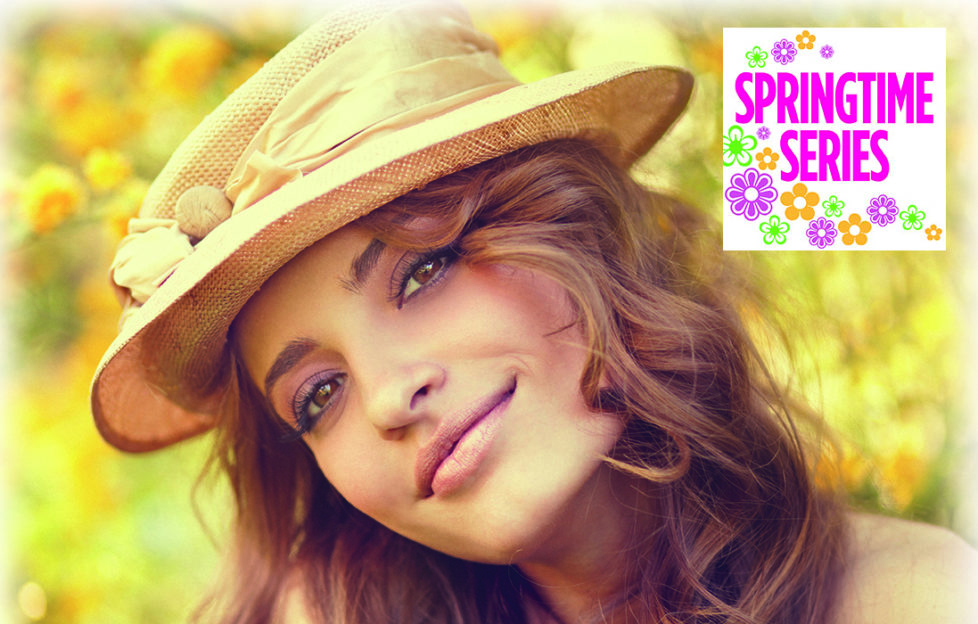 Illustration: Istockphoto
WRITTEN BY ELAINE CHONG
Not Bella, happy with her career. But her Italian gran has other ideas…
I cannot think of Nonna, my Italian grandmother, without also thinking of lemons. The sweet, citrus aroma follows her wherever she goes.
When I was a child, I asked her, "Why do you always smell of lemons, Nonna?"
"I smell of sunshine, cara mia, my darling, Bella," she would always reply with a loving smile.
"Why doesn't Mummy smell of sunshine?"
"Mummy smells of English sunshine, of roses and forget-me-nots."
It was true.
These days my mother prefers to cleanse and tone with lotions that promise a youthful complexion, but Nonna sticks to soap. Her sister, Lucia, still sends it to her in little wooden boxes from their village in the hills beyond Amalfi. Four fine soaps in each box, each soap wrapped in delicate, white tissue paper. When Nonna lifts the lid and carefully unwraps the smooth, yellow bar, the air is filled with the fragrance of sun-ripened fruit.
---
I'm waiting for Bella. She's a good girl. She visits me every week and we eat together. I cook spaghetti with fresh herbs or sometimes lasagne with tomatoes and mozzarella. I cook and Bella talks. Her pale hands and long, slender fingers dance in front of her face as she describes her life at the bank where she works.
I always ask her, "Why do you want to work in una banca? You could be a movie star. You are too beautiful to spend your whole life in such a dull,
grey, gloomy place!"
"Like Sophia Loren, eh, Nonna?" she teases me.
"My cousin, Nicoletta, went to school with Sophia Loren when they lived in Pozzuoli," I tell her. "She was just a poor waitress. Now look at her!"
"I don't want to be an actress. I want to be an executive finance director."
I believe Bella can be anything she wants to be… but sometimes I just want her to fall in love.
---
Nonna thinks that a single woman is like a lemon without the sweet-tasting flesh; a bright shell with nothing inside. What's missing is amore. Love makes you whole, according to Nonna.
I don't feel like a half of something – but I'd be lying if I didn't admit that if there's a hole in my life, then it's probably man-shaped.
The meaning of life… and love
Every week she prepares something delicious for me to eat, something Italian. I talk and she listens while she cooks, and then I eat and she lectures me on the meaning of life… and love.
"A single woman is like –"
"A lemon. Yes, I know what you think, Nonna."
"It's true! When I met my Ricardo, I was just a pretty Italian girl in a nice dress. But your grandfather fell in love with me and everything changed. You need a man who will make you more than you are. Trust me, Bella mia."
"Things are different now," I tell her. "I want to have a career. I want to do something with my life before I think about marriage and babies."
She shakes her head and mutters under her breath in Italian. I understand the odd phrase here and there; usually words like stupida and idiota.
---
When I cook for Bella, I like to use the vegetables and herbs that I grow in my garden. It's just a small piece of land at the back of the house, but it's enough. It faces south, and when the sun is shining I can sit under a tall, vine-covered pergola and make-believe I am back in my hillside village.
My mother had a garden molto grande. It was so big that she could grow food to feed our whole family all year round. And there were lemon trees. I remember the sweet-smelling blossom which scented the air on warm evenings. Later in the season the golden fruits would hang heavy on the branches.
They were big, juicy Sorrento lemons, grown over a framework of wooden poles. My father called them pezzi di sole, pieces of sunshine.
Ricardo bought me a lemon tree on our first wedding anniversary to remind me of my home in the hills of Campania. It was a sad little thing in a big terracotta pot. I cried when it died.
For many years I feared the long, cold winters here, but then I learned to love the promise of spring, when I saw the first green shoots push through the dark soil. We worked hard, Ricardo and I, to bring the familiar sights and smells of my childhood to this new home. Now my garden is a little piece of Italy.
---
Nonna is waiting for me, always patiently, always ready to greet me with a warm embrace. She wants me to be happy, and we both know what that means!
She grew up in a little village where everyone knew everyone. Outsiders were often treated with suspicion and sometimes hostility, which is why it's hard to comprehend how she came to fall in love with an Englishman called Richard Smith.
"He was handsome!" she exclaims, whenever we talk about it over lunch. "Blond hair, and such blue eyes. He was gentle and kind to me, not like the young men in my village."
"But he didn't speak Italian, Nonna, and you didn't speak English. How can you fall in love with someone when you can't communicate?"
"Mama mia! You don't need words to fall in love! You need heart and soul. You need to trust your instincts. I looked into your grandfather's face and I saw goodness and sincerity. What more was there to know about him?"
The last words are always uttered with a scornful shrug of her shoulders.
---
Bella will be late today. She called and said she has to see a customer. It's a new business and they need to sign some papers.
"I have a surprise for you," she said.
"What is it?" I demand immediately. "It wouldn't be a surprise if I told you, now, would it!" she exclaimed. "Just wait and see."
"Will you bring the surprise with you?" I asked her.
"Of course."
My heart soars. At last she has found amore! A good man, I hope, someone to love, someone to cherish.
---
My heart sinks. I know exactly what Nonna was thinking, and I also know that she's now sitting in her kitchen making plans for a wedding in Campania. She'll have it all worked out. It will be the wedding she didn't have, with all her family and all her friends lining the narrow street when we walk from the house to the church. My mother refused her, but I know that I won't, when the time comes. She's going to be disappointed when she finds out that the time isn't now.
The new customer I'm on my way to see is the owner of a garden centre. It specialises in Mediterranean plants, hand-thrown terracotta pots and Tuscan marble statues. It's a bit of a niche market but the business seems to be growing.
My manager agreed a loan so that they can expand.
"One of the benefits of global warming, I suppose," he said to me when he handed over the paperwork. "We'll all be growing our own grapes and making our own wine before long."
That got me thinking…
A quick phone call to arrange a time to call in to get a signature was also an opportunity to enquire about a lemon tree.
"What size do you want?" a soft voice asked.
"The biggest one you've got, I suppose," I said. "My grandmother is Italian and she has this amazing garden, but the one thing that she's never had is a lemon tree."
When I arrive at the garden centre, I'm pleasantly surprised to see that the place is busy. A smiling woman in a dark green overall ushers me into an office when I explain who I am.
"Leave this with me," she says and takes the paperwork from my hands. "You want a lemon tree, yes?"
She reminds me of Nonna; warm, dark brown eyes and grey hair pinned neatly into a bun on top of her head. I can't help smiling in return.
"Alfredo will deliver it," she says when I pay her and she asks for an address.
"But I want it now," I say.
"It's no problem," she says with a wave of her hand. "Twenty minutes."
She walks me back to my car, shakes my hand and thanks me.
"Go home," she says. "Alfredo will bring it right away."
---
Every girl dreams about her wedding day. I used to sit in my mother's kitchen helping her to prepare the food for our family, and I would think about the man who would one day carry me across the threshold of my own home.
I would imagine myself in a beautiful white dress, walking on my father's arm through our village to the church at top of the hill where the man I loved was waiting for me. Ricardo was that man and I knew it from the moment we met.
My mother and my father were angry when I told them about the Englishman I'd met in the marketplace.
"Un inglese?" they shouted at me. "Impossibile!"
It wasn't impossible, because I loved him, but I didn't get to walk with my father to the church at the top of the hill when we made our vows.
It will be different for Bella.
---
When I arrive outside Nonna's house, I decide to wait in my car for the delivery vehicle. It isn't long before an unmarked white van pulls up behind me. The man who jumps athletically out of the cab and goes to the side of the van is wearing dark glasses and a baseball cap pulled down low over his face. He could be anyone, but I'm guessing it's the mysterious Alfredo.
In my rear view mirror I watch him carefully unload and remove from its plastic wrapping a bushy little plant covered in lemons. All I can think about is how happy I hope Nonna will be with her present, but I don't see her rushing up the garden path until she is standing in front of Alfredo with a huge grin on
her face. She claps her hands in delight and urges him back down the path and into the house.
Even behind the dark glasses and the baseball cap, it's clear that Alfredo is a bit surprised by this ecstatic welcome – but probably not as surprised as me.
---
As soon as I see the lemon tree, I know that this is a fine young man. Only my Bella would fall in love with someone so kind and so thoughtful. A lemon tree!
He politely removes his cap and his sunglasses, and then I hear him say, "You'll need to put it next to a south facing wall and somewhere sheltered, if you're going to have it outside. They don't like cold weather either so you'll need to bring it inside over the winter."
"How did you know I've always wanted a lemon tree to remind me of my home?" I ask him. "Did Bella tell you?"
He looks a bit confused.
"Bella?" he says.
---
I climb out of the car with a heavy heart and kneel on the pavement in front of the lemon tree. It's small but perfectly formed with healthy, shiny leaves and a fresh, zesty fragrance. I wonder how I'm going to tell Nonna that the man in her house isn't actually the love of my life.
Someone squats down next to me…
"You must be Bella," Alfredo says.
I ought to say something, but when I turn my head and find myself gazing up into the warmest, bluest eyes I've ever seen, I'm suddenly lost for words.
He takes my hands, draws me to my feet. My heart turns a happy somersault.
"I think someone has been waiting for this for a long time," he says with a twinkle in his eye.
"You have no idea!" I tell him, and together we carry the lemon tree into the garden.
Other springtime stories to enjoy…