Cherry Scones for Mind Crafternoon 2019
---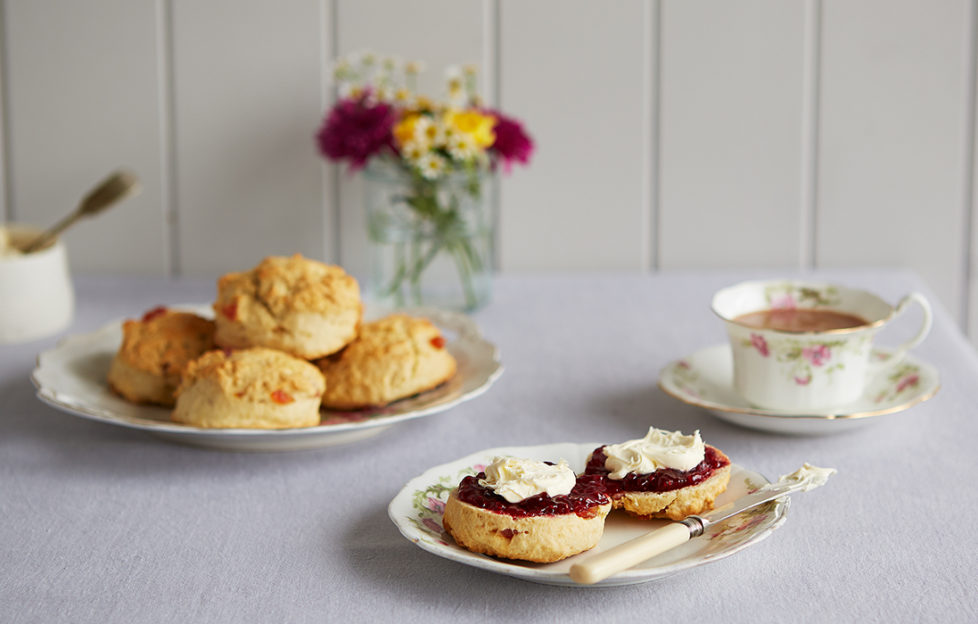 If you're hosting a Crafternoon on behalf of mental health charity Mind this July, why not raise further funds by adding a bake sale element to your event? Try your hand at these simple, cheerful cherry scones… 
Preparation time: 35min
Cooking time: 10-12min
Makes about: 12 scones
Preheat the oven to 200ºC/Fan 180ºC/Gas 6. Line a baking tray with baking paper.
Put the flour, baking powder and sugar in a large mixing bowl. Add the butter and rub between your fingers until the mixture resembles breadcrumbs.
In another bowl, beat together the egg and milk with a fork.
Add the egg and milk to the flour mixture, along with the glacé cherries. Stir the mixture with a metal spoon until it forms a wet dough.
Turn the dough out onto a floured work surface and knead briefly until smooth.
Gently press the dough out with your hands until it's about 2.5cm thick, then cut out circles using a biscuit cutter.
Lift the scones onto your baking sheet, spaced slightly apart, and brush the tops with milk.
Bake for 10-12min or until golden-brown and risen.
Transfer to a wire rack to cool slightly.
Serve with butter or jam and clotted cream.